voice technology
Podcast Marketing 101: 10 Top Tips to Make Your Podcast Go Viral
Mar 8, 202219 mins read
After beating radio long ago, podcasting is up to beating famous content formats and wants to thrive all over the digital marketing platform.
After video content, audio content is going to be the next big hit and, therefore, podcasting follows its suit. It's no wonder podcasts have become a robust platform to spread out valuable content to the far corners of the world.
Podcast marketing is a remarkable way to transmit your message to many people, giving you leverage to convert your followers into potential customers—just going by the right strategy.
You can promote your textual and visual content on social platforms quickly, but promoting audio content requires no extra effort. Provided with AI-powered and automation-based tools–audio technology is one of the best answers to people's favorite demands of seeing things getting done fast.
Podcast marketing is all about serving your audience in a more fast and better way
Podcasting is a new channel as compared to others. Despite that, it is famous across the globe, and its listeners are growing. Many people are into podcasts creating unique content, and huge fam loves to hear their content out.
A Pro Tip: One of the AI-based text-to-speech tools, WebsiteVoice, which you can start for $9. Give your podcasts a go with 99% accuracy, long-range of most human-like voices for you to choose and get your podcasts translated into different famous languages.
Before jumping to the idea of podcasting and building a podcast strategy, let's get to know a bit more about podcasts.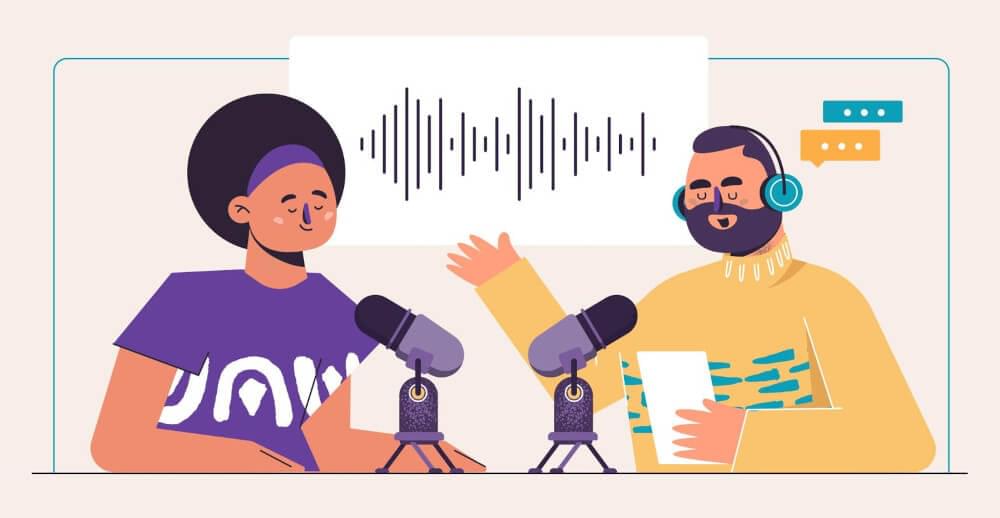 What is a podcast?
The podcast is audio content that comes in handy for you to listen to or download anywhere, anytime. You can listen to your favorite podcast at your convenience, such as in your free time or while doing household chores, exercising, traveling, or before going to sleep.
Some podcast episodes come out on a daily, and some are on a weekly or monthly basis. Followers need to subscribe to the channel, and they will get the notification of the next episode with all the details. They can also give suggestions for new topics to get the information on the desired topic.
Podcasts are easy to make compared to video blogs. With the right podcast marketing strategy and tools, you can thrive on your business through this platform.
Thriving podcast marketing is all about getting people thrilled to tune your show and inviting others to listen to it too. Ultimately, it's growing into a channel where you can actually sell something.
Building a list of the always-returning audiences who not only listen to your audio content and stick to it– is not a simple task. It requires a lot of effort and a planned strategy to make your podcasting successful.
With the rapid growth of the market, there is also a lot of competition, so you need to create quality content, and to make it viral, you need a reliable approach.
If your content is in text form, you can easily convert it into audio format with a different tool.
You may find this a useful reading: Podcasting—How to Promote a Podcast? To Get More Listeners.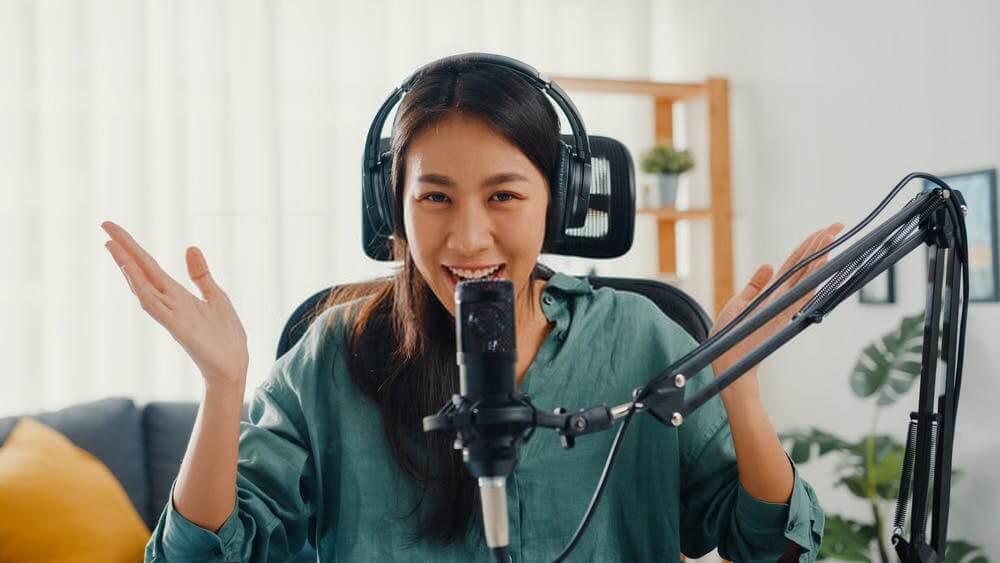 What is so special about podcast marketing?
You may wonder if podcasts sound like a radio show? But they are different.
One of the biggest differences is that radio shows are live and pre-schedule, and the audience needs to remember their favorite shows' particular channel and timing.
But with the podcasts, you need to subscribe and turn on the notification. So you can get an alert about a new episode, and then you can download it and listen to it at your available time.
You may find this a useful reading: Why You Need An Audio Blog? 9 Motivating Reasons To Start Audio Blogging Today
Pros and cons of podcasts
Podcasting is serving content creators and businesses with multidimensional benefits. From brand building to greater outreach to global audiences, leading to conversions and ever-returning customers–podcasting is a complete brand marketing package.
Let's see how podcasting can help your businesses and how you can build a robust podcast marketing strategy.
Pros of podcasting
1. The convenience–the right information can go viral in a jiffy.
The podcast is a complete package of convenience, accessibility, and delivering out information fast.
Content creation is royalty, and its capability to serve the audience's requirements fast makes it cause a noble cause.
Podcast serves as the fastest communication platform stands high for its authenticity and credibility.
With the help of podcasts, businesses could communicate to the audiences living at far corners of the world speaking different native languages, cultural gaps, and people with eyesight disabilities.
In a nutshell, the podcast is helping businesses reduce communication gaps, language barriers, accessibility roadblocks, reduce racial differences, and help content creators and business strategists to know how to serve their audience better.
2. Personalized content—become an early brand builder in your niche.
Podcasts offer more leverage to content creators to explore all lengths of their creativity in order to create unique content with the help of catchy voice, captivating background music, different speakers doing an in-depth analysis of products, and reaching out to a certain conclusion and opinion helps the audience ‌make their product-buying-decisions seamlessly.
In 30 minutes podcasts, you can give enough information to the audience in a way that doesn't sound hectic, boring, and difficult to understand.
However, planning out well-sketched content that serves users' causes can be a little tricky. But once you have resolved this famous riddle, "what do our customers want?", things will get easier regarding planning, creating, and delivering the right information.
3. Direct communication to the audience worldwide
Like radio, podcasts leave a long-lasting effect on the audience. Creating a good relationship with your audience means they would like to buy your products. Even if they buy nothing, they would like to tell about your content to someone who is looking for similar products you sell.
4. Podcasts cut costs
One reason behind the ever-blooming fame of audio technology is the cheap cost factor. From automating financing, automation of managerial tasks, fastest means of content creation, and marketing of content overall digital media platforms—besides being handy, it's too much cheaper compared to other technologies. The reasonable cost factor is why people go for audio content format if they can't afford video content format.
Therefore, podcast proves to be a cheaper resource for marketing your business message and delivering critical information to your audience, helping them make better decisions.
5. Helpful for people with disabilities
Around 12 million people that are above 40+ are suffering from vision impairment, and nearly 1 million are completely blind in the USA. The ratio of bad eyes problems is even bigger than this worldwide. As per the law of the US government (ADA Compliant law), you can't ignore people suffering from different disabilities and all businesses are under the law to facilitate the people suffering from different disabilities.
Podcasts are a very meaningful platform for people suffering from different ‌visual impairments, color blindness, and blindness.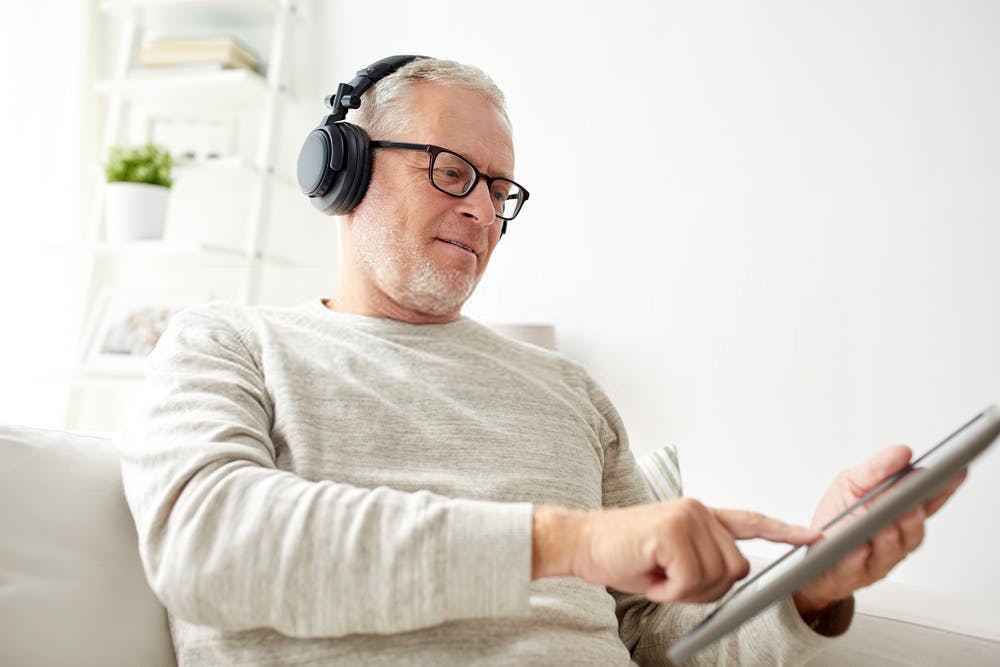 Cons of podcasting
1. Connectivity issue
To get access to a podcast, a strong internet is required. Without it, the accessibility of heavy podcast files can be an issue. There are several people who don't have an internet facility. So you can't capture a large audience.
2. Finding and reaching for your audience
In today's market, millions of topics and podcasts are available on them. So it can be frustrating to find the right topic to reach a large audience. It requires a lot of time and works to find the appropriate niche and listeners for the content you are making.
3. IP and content protection are difficult
It isn't easy to protect your IP or audio content from being copied in podcasting. Anyone can put it out there with the slightest change after coping with your content, which can be challenging to recognize and manage.
How to make your podcast go viral?
There are several ways through which you can make your podcast go viral. This makes you famous on this platform and will give you success, and you will have a significant number of followers, which ultimately increases your Google ranking.
You may find this reading useful: What is digital audio advertising? The new era of native ads.
10 Tips for podcast marketing
Let's look at the top tips for podcast marketing you can use to grow your subscribers.
1. Make a podcast about anything
Before kick-starting podcast marketing, you need to plan out the entire content plan on your selected niche. If you know how to serve the needs of your audience, it will get easier to plan out the entire podcasting marketing plan.
One of the goals should be to serve the cause of your audience and your business.
First, make 2 to 3 episodes and release them at a specific time regularly and also engage your listeners into it. So they can take part in it and enjoy it.
If you keep them hooked on your podcast, you get a good audience and recommend it to others, an excellent strategy for your podcast marketing.
2. Create regular content
Another practical podcast marketing tip is to put your audio content regularly. So you need to prepare a detailed content schedule and stick to that routine, and your listener will also stay with your way.
For better planning, record a few episodes before launching them to focus on other elements of your podcast marketing.
3. Use all broadcast channels
For podcast marketing, you can use the most famous podcast channels.
iTunes is the most significant and strongest platform to distribute podcasts, but there are other channels where you can get them. You just need to create valuable content and submit it on these channels for distribution.
These channels have their subscribers and followers, which are great for SEO. Once you put your podcast on it, you will get a better chance of its publicity.
Below is a list of podcast broadcast channels.
You can also use the text-to-speech tool WebsiteVoice for downloading the blog content and uploading them as a podcast on audio platforms. Moreover, your users can now listen to your blogs just like podcast. Just install a short code, or use a WordPress plugin on your website to start talking with your audience.
4. Make a separate website to publish and grab the leads
The AI-based audio tools can make podcast marketing seamless to execute. Podcasting is playing a significant role in making the world more connected. So, creating exciting and valuable content will always be a treat to the world.
Later, you can remodel your podcasts into blog posts, video blogs, and eBooks and post them on your website to market the podcast in a more robust way. Repurposing of podcasts always has more chances of getting more outreach and conversion.
Also, you can use your website to promote your forthcoming podcasts, can update your audience with particular updates, and can talk about guests and their experiences.
With good marketing and putting efforts into SEO, you can enhance the rank of your website, which can increase the traffic to your podcasts.
A well-developed website can serve many objectives, which can make your podcast channel flourish.
5. Guests Interviews
To enhance your followership, you can invite famous personalities to your show, noted on social media, and people like to listen to them. You can also ask the host of another popular podcast channel. So you can get their audience. Don't forget to share.
This strategy will boost your podcast marketing and give you more traffic.
Also, share the links to these episodes with your guests and ask them to share with their subscribers and followers. About their guest appearance, they would love to let everyone know. This way, your podcast will get more exposure and fresh listeners.
6. Convert your podcasts into videos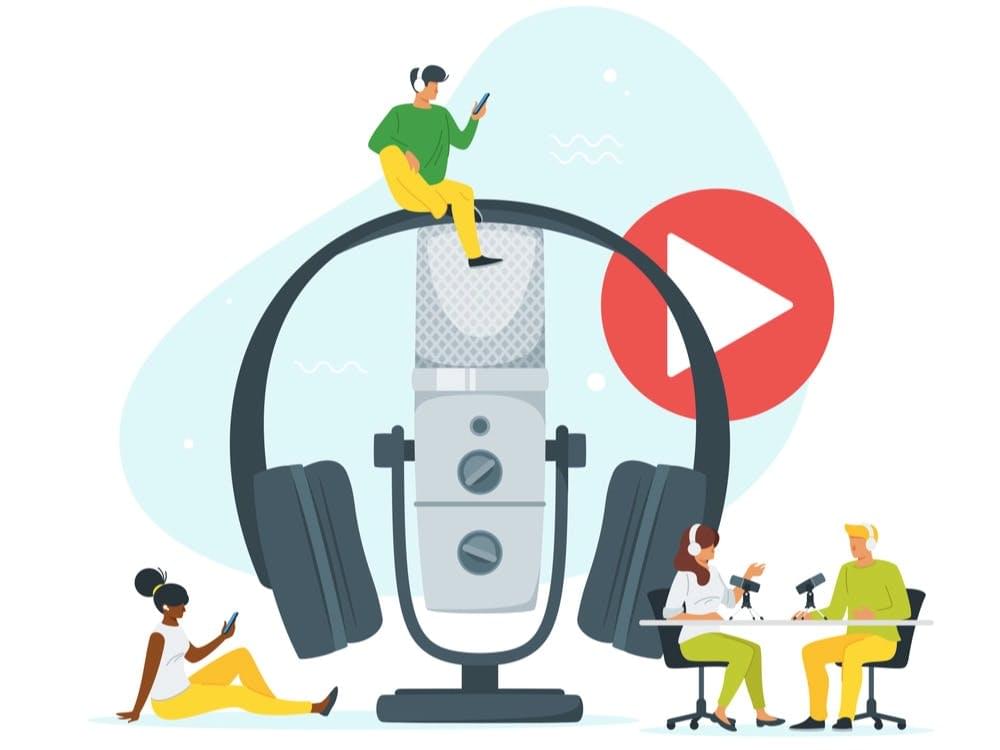 Video blogs are also an important medium to get exposure. Many people prefer to watch video content.
You can convert your audio content into video. It will capture more audiences.
Using this podcast marketing technique, you can approach many people who ultimately give you success in the long run.
Superbly edited videos can appeal to people and drive engagement, which will improve your SEO. Video content is also easy to share. You can share it on your website, YouTube, and on different social media platforms.
7. To enhance SEO, transcribe your audio podcasts
Transcribing your audio content is also a good podcast marketing technique.
It makes your podcast more convenient to a larger audience and helps you boost your SEO. You can post that transcribe blog on your website and share its link with your audience. Which will give you more followers.
Transcribing your podcast is easy. You can hire someone to get that service or use a digital tool. Text contents are also easy to share as they are not heavy files compared to audio or video blogs.
8. Include social media in your podcast marketing strategy
Social media is a perfect place for podcast marketing. By using it correctly, you can make your podcast go viral.
Below are a few ideas to share your content and get a larger audience.
Make a separate image featuring a quote from your guest and post that on Twitter, Instagram, and Facebook.
Make small snippets of your episodes or behind-the-scenes videos and post them on your YouTube channel.
Make devoted posts for your guest episodes and publish them on all your social media platforms and tag your guest in those posts.
You can also make a 15-second audio clip of your upcoming episodes and upload them on SoundCloud. Which will give a sneak peek at your listeners.
Use proper hashtags to invite other people interested in your podcast.
9. Make an email list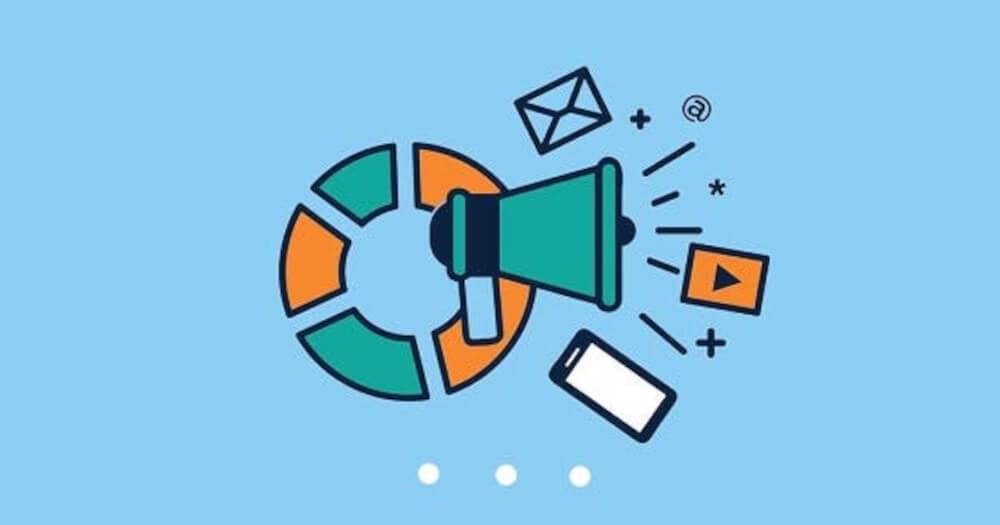 You can collect email addresses from your website of your potential customers and maintain a list so you can send a newsletter to them regularly. It is a smart podcast strategy.
Via email, you can alert your users about your new shows, promotions, giveaway contests, and a lot more. You can ask them to follow your channel and subscribe to it. If you engage your audience consistently and provide them with good quality content, they will stick to your channel.
10. Host a contest and giveaways to get reviews and subscribers
Hosting a contest and giveaways is a fun and healthy podcast marketing strategy.
When you have good listeners, you can engage them by posting a poll and letting them choose a topic for the next show or asking them to review your latest episode and enter them in a giveaway contest. This will support you get more subscribers and reviews.
You can randomly select a winner and if your pocket allows you can give some wonderful gifts such as:
Sticker
Podcast discounts
T-shirts
Mugs
Key chains etc.
And if you don't have the budget. You can do the following things.
Announce on your social media platforms
Bring up in the show notes
A call out at the end of the show
A guest spot of 5-minute on the podcast
Its a wrap-up
Podcast marketing can be challenging, but if you planned it properly and put some effort—you will get excellent results.
People like to hear podcasts and the number of listeners has been remarkably increased over the years. But podcasters still find it tough to get enough listeners quickly.
To succeed, you have to be more focused and have a keen observation of the market trends.
Make a quality content and stick to your schedule, which ultimately gives you a good list of followers. Then your job is to make them stay with engaging activities. This will also increase the list of your audience.
You can promote your podcast with many methods and improve your listeners. You can also try the AI-based audio tool to record, and publish your podcasts on different platforms.
Improve accessibility and drive user engagement with WebsiteVoice text-to-speech tool