voice technology
How to build a customer success team? 8 traits to look for
Apr 21, 202212 mins read
To attract new leads—build a marketing team. To close new customers—make a sales team. And to keep those customers happy—create a customer success team.
When it comes to retaining a robust customer relationship based on satisfaction, trust, and a transparent method of resolving customer problems—the customer success team plays a vital role. All it takes is to gather the right information to make the right business decisions. It's not impossible to achieve with the help of the right AI tools, strategy, and exemplary implementation.
Let's look into all the essential steps to help you build a dream customer success team or strengthen the existing ones.
Eight crucial steps to building a customer success team
The forthcoming eight steps would help you rethink your existing customers' goals and convert left customers into returning customers.
1. Go far deep into knowing your users' desires—are they happy?
It may sound crazy, but after knowing your target audience, the first and most crucial step is to know the answer to the famous question, "What do my customers want?" and dig deep into their requirements.
Once you know their desires and how you can help them achieve it—its time to make a list of happy and unhappy customers.
You can make this list of who reported success with your product and then enlist those who have canceled or reported negative remarks. Once you have this data, start reaching out to the users to learn more about the reasons behind the unsatisfactory experience.
This is the foremost step for the growth and development of your customer success team that aims to bring your customers back and build a stronger image of your product.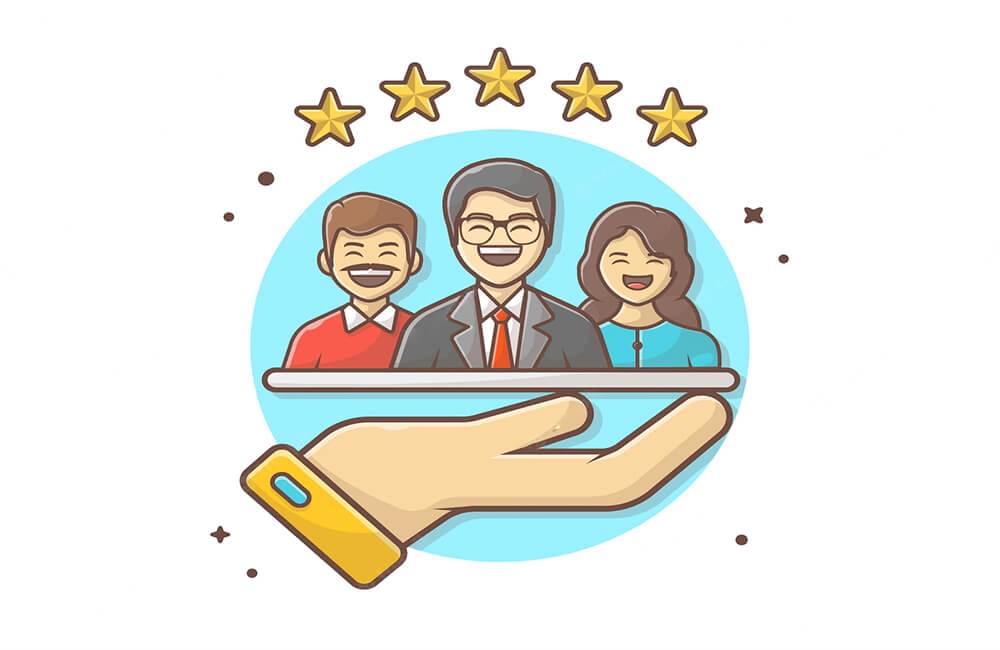 2. Use product demo service—help your users make a final buying decision!
With every day, evolving technology comes with a pressing impact to go along with the change. For that being a case, product demo methods are also evolved, sending out catchy, detailed, and solution-oriented videos, podcasts, audio blogs, and social media posts on product demonstration that could actually convert audiences into ever returning buyers.
Owing to special thanks to AI and automation technology—sending out valuable content in the form of product demo videos and product demo audios running behind the curation of products–has become a matter of minutes job.
For its best uses, a product demo plays a vital role in making customers understand the technical details, teaching them the best way to use it and how it can help transform their lives.
This is where an effective product demo process can pay off the efforts of your customer success team. Rather than hoping consumers to adapt to your products and services on their own, your customer success squad actively intervenes and leads them on the best ways to use your products.
It's helpful because it doesn't only save consumers valuable time during the earlier stages of the customer journey, alerting them from undergoing common roadblocks that new users may encounter.
3. Place a survey at each stage of the customer lifecycle
The more customers' queue grows, the more your teams will be responsible for building a sustainable channel to ensure users' satisfaction. Give priority to getting feedback in all scopes to improve the customer experience.
Audio chatbots are one of the best and most intelligent resources to get feedback from your customers. Moreover, you can add customer feedback surveys to other parts of the customer life cycle without overdoing it.
Keeping in touch with the customers and ensuring all their problems are timely resolved is one of the prime ways to gain customers' trust. Another best way is to send newsletters and cold emails asking for their feedback politely. This way, you can gather more knowledge on how to resolve problems and improve the performance of your product. The more you gather information, the more you will have experience in understanding your customers— and retain more trust in the future.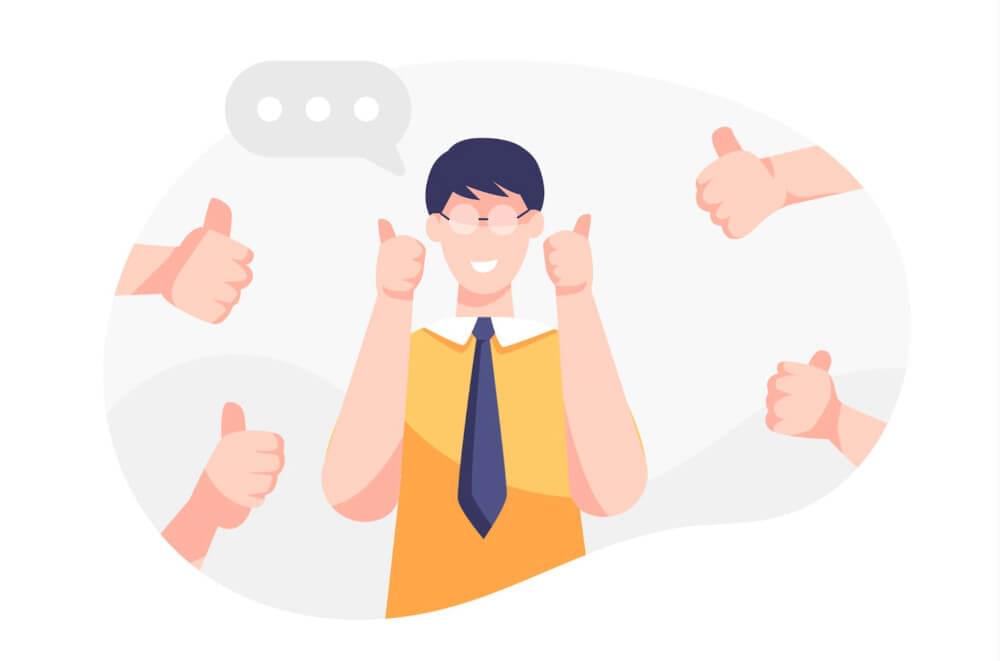 4. Be the voice of the customer—more advanced ways to help your customers.
Direct experience is unbeatable. Customer relations success is the prime reason for working directly with customers every day and whenever they require your immediate services. Make sure you are the best people representing true spirits and the best image of your product and business.
The channels created by customer success teams to gather feedback will help you to make highlights and low-lights. Ensuring these feedback are visible to everyone can help you to develop a transparent work process of resolving problems and working on the improvements of the product.
Accordingly, you can schedule a meeting with the customer success team to work on improvements in communication and gathering feedback.
Key Takeaways: Augmented reality and virtual reality apps work on AI and automation-based mechanisms that can help you to showcase your products, web tours, or answer their queries without making it a hassle for your teams and business processes.
5. Build scalable customer success features
After achieving the win-win customer success strategy, the next important task is to maintain the relationship for a longer period.
With ever-evolving technology backing up everything and chaos in the global market can topple down your relationship with your customers. How? Look at the stats of pandemic 2020-2021 and how chaotic the situation affected the customer relationships. Only the enterprises or businesses faced less backlash during the pandemic who were adoptive to the change long before COVID-19 hit us hard.
Therefore, the only surviving strategy is to be consistent in adopting change. Don't act towards digital transformation snobbishly, and don't fear the integration of new tech, tools, and software into your system. Such as integrating voice assistant plugins into your websites, text-to-speech tools for the audio tour to your website, and AI tools to gather information and offer a seamless yet best experience to your customers.
With this mindset, you will have a low risk of disappointing or giving up on your ever returning customers.
On the other hand, you can ensure scalability by adopting customer service tools that your customer success team can employ to automate their daily tasks and operations. For instance, a ticketing system can automate incoming service requests and allocate them to different members of your customer success team. Set up pre-written email blueprints that team members can use to communicate with new users. Instead of spending time on recurring tasks, customer service tools can preserve valuable time and extend their bandwidth.
6. Provide customized customer services. How? Use automation tools.
Your customers must get quick, straightforward answers to their queries when using your product. And occasionally, their favorite way of accessing help isn't jumping onto a phone call—it's running an online search to get their queries answered.
To begin with, a scalable way is to gather the gathered information and write down all previously resolved questions or people who came across your website to look for answers.
Once the question hits this cusp, the automated bot on your website will send signals to your customer success team to resolve the query on immediate notice; if not possible, then can arrange a direct person-to-person session.
With things being fast at bolt-lightening speed, clients and buyers want quicks answers and solutions. Therefore, adding videos, short audio clips, links to webinars, or video explainers may help users get answers quickly.
A-pro-tip: Use AI audio tools to generate videos in a few minutes. You don't have to hire a paid actor to record videos, audio, and video explainers. Just write down your script; the rest of the job will be done by audio tools. With the help of these tools, you can add translations of different famous languages. You can check the preferred languages or regions of audience land on your web pages with the surveys.
Remember… the content does not have to be perfect—just focus on answering the queries well.
The more you fret over the quality of your resources, the less efficient you'll be. The consistency you need to update content on queries as your product changes are essential for users' scalability and seamless user experience.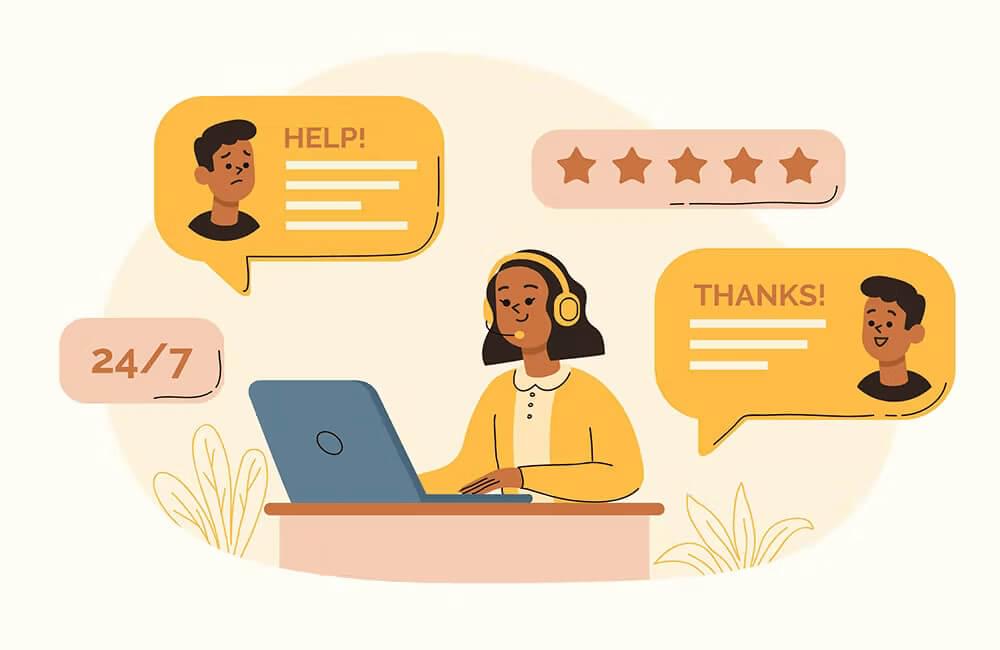 7. A weekly update on customer success team performance.
Dispatching a weekly report card following KPIs is essential for holding all teams on the same page.
The weekly feedback updates may include the customer narrative, team progress updates, significant product changes, and KPIs or additional survey outcomes. These procedures make the customer success process more transparent, keeping everyone updated.
The drilled-down information helps you maintain metrics to communicate qualitative feedback. This information is valuable as it empowers customer success teams to avoid recurring mistakes and guides customers with time-tested best practices.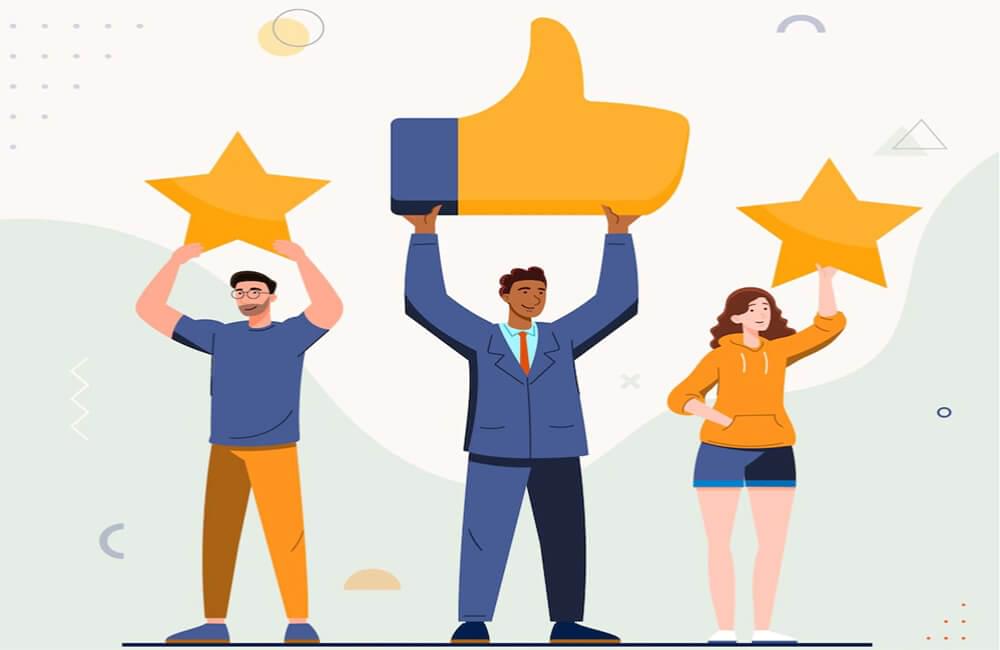 8. Collaboration with other teams
Collaboration with the product development, sales team, and product marketing team is unavoidable to build a complete road map. The more connected the teams are, the more enhanced experience they can offer to stakeholders and customers.
Customer success teams collaborate with an audience who have already bought your product and cannot make final buying decisions due to a lack of technical understanding of the product. On the other hand, the marketing and sales teams control audience conversion into buyers.
The most intriguing question arises here on how the customer success team knows when to cross-sell or upsell if they don't comprehend how users make their buying decisions? They need the right information to represent the right solution at the right time. By collaborating with sales and marketing teams, the success team can learn what to offer to customers in a more pressing or influencing way.
On the flip side, customer success teams can help sales and marketing to learn about the current updates, problems, and the best way to upgrade their product marketing strategy. They can also shift users directly to sales reps when they show interest in upgrading or making additional buys. The seamless shift reduces any roadblocks customers may face when making a buying decision for your products.
Let's wrap it up:
Building a successful customer success team is not as complicated as it sounds. Good collaboration with teams, transparent work processes, and advanced tools can give next-level leverage to your business.
People want fast results and answers to their queries—ensure your teams proactively work on it.
Therefore it's a wise decision to use automation tools that can take over 70% of the tasks of sales teams, marketing teams, and customer success teams.
Improve accessibility and drive user engagement with WebsiteVoice text-to-speech tool