voice technology tutorials
Why You Need An Audio Blog? 9 Motivating Reasons To Start Audio Blogging Today
Oct 20, 202114 mins read
All around the world audio blog is more used in marketing and advertising industry. The reason for this is that audio can be used effectively in marketing in order to reach out to a massive audience without having to pay too much for it.
An audio blog or audio podcast, as some like to call it, is one that uses audio files instead of written text. Some marketers might think that audio files will not help them, but this could not be further from the truth. These audio files are played on desktop or mobile devices, so you need not worry about your target market ever being unable to listen to these audio messages.
Marketing and growth teams often face challenges of content engagement and deliver value to their customers. Many marketers and bloggers don't know that using multiple content mediums can increase the chances of success for your website goals.
Adding an audio blog to your written content is one of the top strategies to increase customer engagement, and help them understand your content in a better way. The written content is optimized and supported with an audio blog.
This article will highlight why you need an audio blog and the reasons why an audio blog is necessary for your website. In the end, you will learn about audio software that can turn your website content automatically into an audio blog, where you will not need to record audio files yourself and uploading them. Let's get started!
Importance of an Audio blog
Just see how effective radio is when compared with TV shows. On the radio, you can hear audio messages which are made to promote a product or an idea, and in one way or another, these audio messages always keep your attention.
What is more, audio files require less bandwidth than their written counterparts. This means that audio blogging will let you reach people from across the world with relative ease, without worrying too much about how far away they might be located geographically speaking. The audio blog is really effective and should come naturally for anyone who wishes to market their products to a large audience at once.
Things to consider when creating an Audio blog
When audio blogging, don't talk too fast, as this might create problems for those who try and listen to your audio files. Also, stay away from audio files which sound like they have been recorded in a public lavatory. Remember that audio blogging can be effective, but it is only effective if done properly.
Make sure that the audio quality of the audio file you are recording is very good. If some people cannot hear what you are saying because of poor audio quality then nobody will want to listen up to all your audio blog messages ever again!
Keep these points in mind when it comes to audio blogging so that you can get on with marketing easily! As long as audio files are used wisely, you can do wonders with audio blogging.
This is why an audio blog is necessary for the website.
Why do bloggers need to create audio content?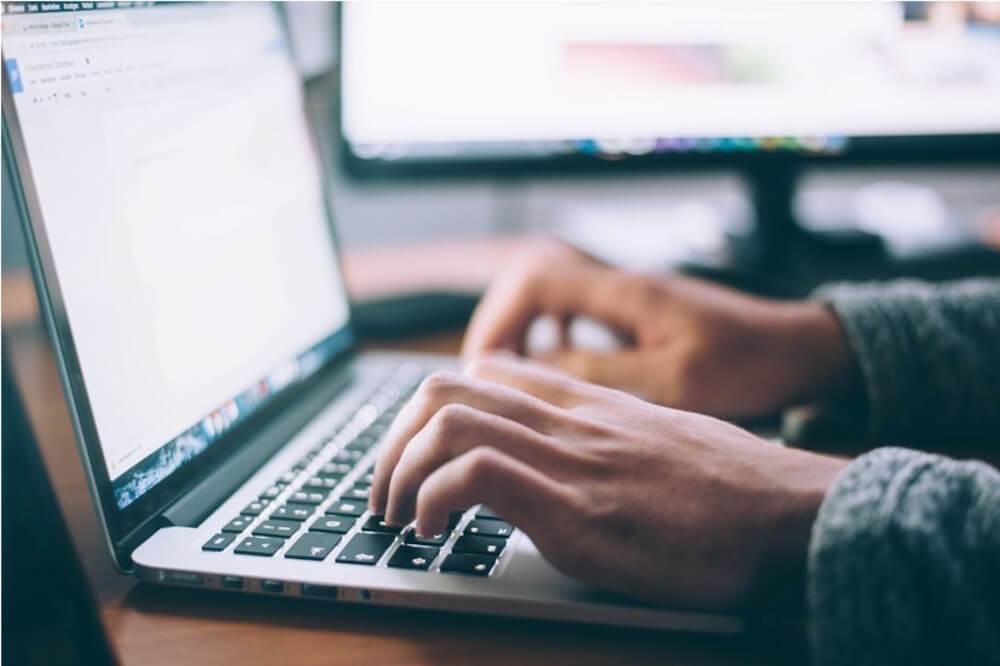 Bloggers need creative ways to interact and engage with their audiences. Your audience and followers may not like to read the content themselves each time, they might look for different ways to consume content such as audio blog, video blog, podcast, visual presentation, etc.
Moreover, around 15 to 20 percent of the world population has some sort of reading or visual disability. So, giving away to these audiences will help you gain more views, subscribers, and help grow revenue for bloggers.
If you are creating an audio blog, you will need to make sure that the audio quality is good, and works properly each time.
What you will need to create an Audio blog?
In order to create a better audio blog that your audience will love, you will need to have these tools to get started and making audio content today. These include:
Good quality microphone
Website hosting
CMS or blogging platform that will be used for content distribution; such as: WordPress, Wix, Shopify and Joomla.
Audio recording software
You will not need to spend thousands of dollars in tools and software to getting started with your audio blog, but it can be done using few tools.
9 Top reasons to use an audio blog for marketers and bloggers
Audio blogging has many benefits for marketers and bloggers in B2C or B2B market. Let's see how adding audio to the text content can help.
1. Audio blog can be used for internal communication
If you want to communicate internally with your team and other members of the organization, then the Audio blog can help to communicate a message in a better way. Many businesses use communication and team chat tools such as Slack, MS Teams, and Chanty. However, using an audio blog can help them listen to the message for better understanding.
Using an audio blog to deliver a unified message, provides confidentiality to important information, and gives the ability to team members to listen to the updates on the go.
Audio blogging in internal communication can be used in multiple operations of an organization, in the HR department it can be implemented to deliver a better experience in employee onboarding, employee engagement, team building, and many more.
2. Audio blog is portable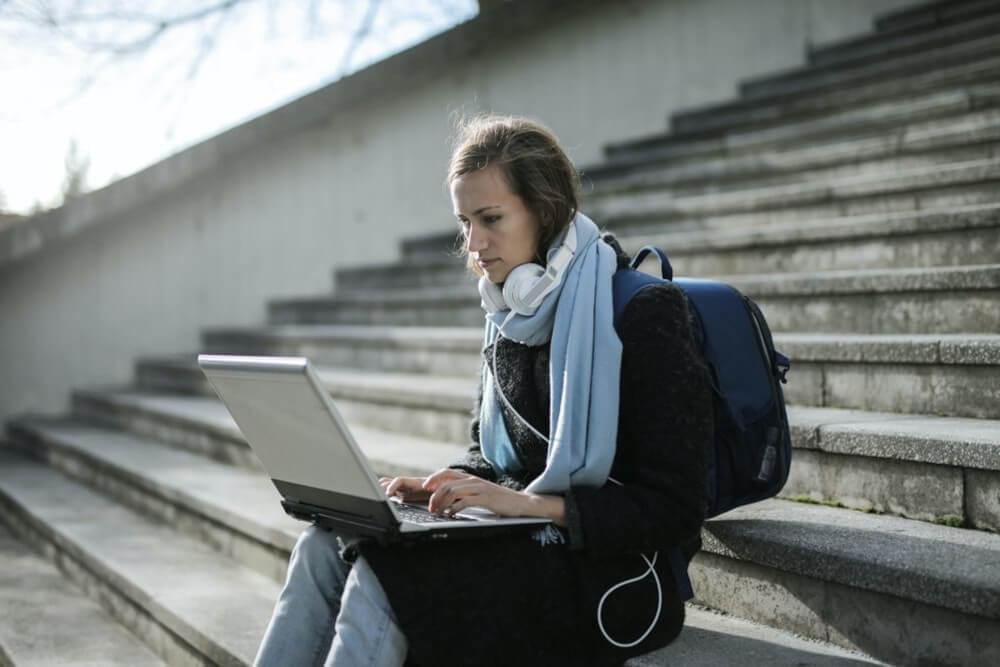 Using an audio blog is easy and ideal for people who love multitasking. It gives you portability, which means you can listen to audio blogs anywhere, like when you travel, playing games, working, writing blogs, and do anything you are doing. Listening to an audio blog can be done without effort.
After the COVID outbreak, the work from home has given popularity to such tools that can make it easier for people to consume content, and this led to a change in the behavior of the audience. Now, marketers need to think of more ways to engage with online website users by incorporating a text reader tool like WebsiteVoice.
Related article:
3. Audio blog improves user engagement
The audio blogs have given many benefits to the content publishers and website owners including improved user engagement. The big player in the news and online magazines are using audio widgets or web text readers to help users to engage with content the way they like.
Users can read the content, or listen to it, or if have relevant video then watch the clip to get the required information. Moreover, they can be used to improve speed reading, and read more text in less time with the help of AI tools.
Using audio blogs can help increase user engagement by 30-40% at least resulting in increased subscribers and revenue growth for the business. Even if it is an Ecommerce store on Shopify or any other platform, it can help you improve user engagement.
4. Audio blogging gives more accessibility
Giving your users to listen to the content or audio blogs gives you the ability to serve your content to a wider audience. There are more than 250 million visually impaired people around the world; many other people have some sort of disabilities that make them hard to read.
Also, there is a huge number of populations living in the western world whose English is not the first language. So, offering text-to-speech features on a website can help them interact with the web content more easily.
5. Audio content give a more personalized experience
Now offering personalization on your website is not a hard thing to do. Making your content audio visual friendly can help give more personalized experience to your web and app users to get better results.
Speech content can enrich the user experience and draws user attention better than any other thing. It brings your audience closer to your product and brand. When people listen to something, they can be easily convinced to perform a certain action rather than reading through it.
Even if you have created a strong landing page copy, giving an extra channel of the audio blog can help users to have a better option to get information. The audio can give you better emotions, personality, and tone to help give personalized content.
6. Audio blog can serve the purpose of a Podcast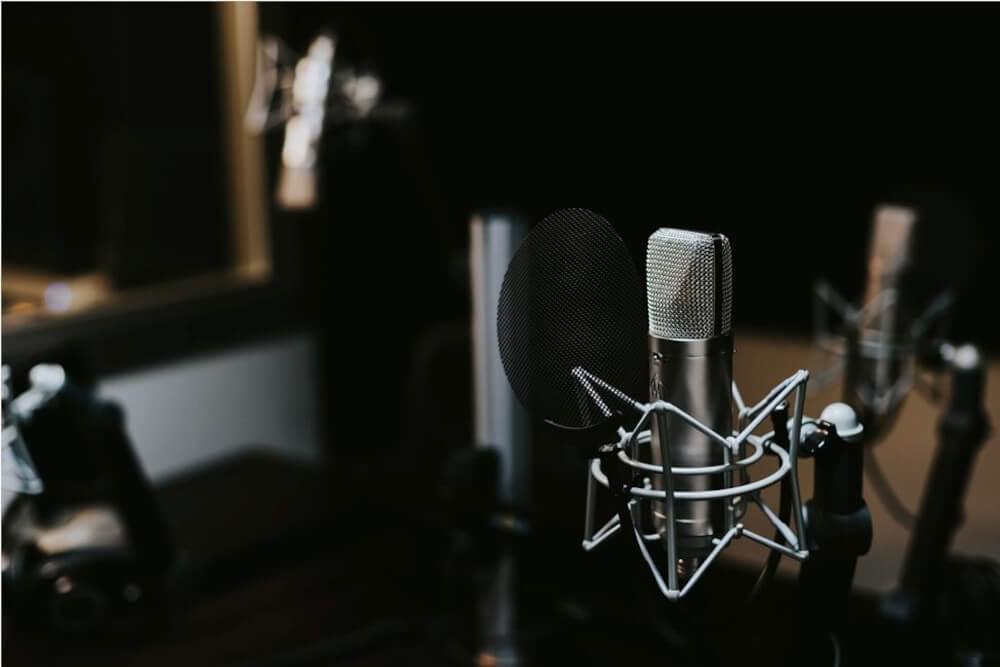 Creating, organizing, publishing, and distributing podcasts is not an easy thing. This will require many efforts, and entails some costs for equipment, audio editing, and take time. Using an audio-based blog eliminates your worries of creating podcasts, and bearing its cost.
You can automatically create a podcast for your written blog without any effort. Using tools such as WebsiteVoice can be easily embedded on any website or blog giving you the ability to convert text to an audio blog or more like a Podcast.
Even if you are lacking ideas for your podcasts, you can have your blog content as a script and using to publish on Podcast platform. One great feature of WebsiteVoice is that you can download the MP3 file of the whole article in your favorite human-like voice that is available in more than 38+ languages. You can easily export the audio file and upload it on podcast channels like Spotify, SoundCloud, Google Podcast, iTunes, and many other platforms.
7. Audio increases readership
People consume audio content almost everywhere. Audio content has been around for a long time in the digital world, and more in use in the news and publishing industry that offers audiobooks for the consumers. The emergence of smartphones has given the audio channel more footings in terms of podcasts, audio streaming, online radio, articles, and news site.
The search engine giant, Google, giving audio search with speech to text takes it to a new level; gives a new challenge for the search engine marketers. Audio-based blogging has improved the readership of online websites, magazines, and news sites more than ever.
8. Audio content can give you a competitor advantage
Think of your business and the online resources you have with a tough market to compete in. The users might be searching online to find the best product or service, but your offer has a chance of just 3-4 seconds before the user bounces from your site. Giving audio content can help you get more attention from your users, and help maneuver their decision-making cycle.
If your competitors have great content and are in the market for a long time, this is the time when you should implement audio content on your website to gain more subscribers, and make more sales.
9. Audio feature for blog is affordable
Creating podcasts or recording audio blogs and then uploading it can be costly at times. Using an online tool can convert your blog text content to audio to listen online or convert it in MP3 file to download can be done using WebsiteVoice. It is highly affordable tool you can use on any website. We are offering a 14-days free trial to test the functionality. So, check out the pricing to get started.
This is an all-in-one tool for creating automatic audio blogs of your web content. Just add a short script on your website, or use the WordPress Plugin to create audio for your content.
Conclusion
One of the top reasons why you need an audio blog is listed above. Now that you know why audio blogging is important, go ahead and start audio blogging right away!
Now all you need to do is get into action and start recording audio programs or use the tool mentioned above right away. With just a microphone and some software, you can start audio blogging straightaway. It's no big deal really!
Improve accessibility and drive user engagement with WebsiteVoice text-to-speech tool