text to speech tutorials
6 Reasons Why You Need Text-to-Speech Feature On Your Website
Aug 30, 20219 mins read
Websites require being capable of producing effective procedures to retain better their visitors engaged. Digital content needs to be precise, up-to-date, and engaging. Furthermore, its performance has to converse quantities. The idea of Text-to-speech is not unusual, but its application benefits in directing difficulties in distributing content to a broad crowd of readers. The Text-to-speech solution enables all digital elements to have their voice despite the medium, may it be an application, websites, eBooks, or online documents. It is a winning solution to those with visual impairment and those with reading difficulties. It is essential to highlight that these are not the only advantages of Text-to-speech technology.
People nowadays are more particular about the websites they check on, as most are deluged with data each day. Websites must have refreshed content, but they must also be compelling and available and provide all visitors the opportunity to undergo them in various forms and on many devices. Text to speech (TTS) is an impressive technology that approaches these trials quickly and economically. With text-to-speech solutions, mobile apps, digital books, websites, and e-learning tools can exactly have their own voice.
How Does Text-To-Speech Works?
Text-To-Speech runs with almost every personal digital equipment, including computers, smartphones, and other mobile devices. All sorts of text files can be read audibly, and even web pages can be read aloud. The voice in TTS is computer-produced, and the reading pace can usually be sped up or reduced down. Voice quality diversifies, but some voices appear to be similar to an actual human speaker. There are even computer-generated voices that sound identical to children speaking.
Multiple TTS tools feature words as they are read aloud. It enables readers to understand the text and hear it at the same time. Some Text-To-Speech tools also have a technology termed optical character recognition (OCR). OCR supports TTS tools to read text aloud from pictures. For instance, your kid could bring a photo of a street sign and have the words on the sign converted into audio.
Here are 6 reasons why Text-To-Speech is vital to your website:
1. Removes language restrictions
Language barriers are one of the most significant concerns online as with globalization, more and more social exchange can be recognized beyond borders. Personalities are acquiring new languages and reading various sorts of content. There are all sorts of literature present online, from French, Japanese, German to Spanish and English. Text to speech empowers people to learn, acquire eloquence, articulation, and defeat the barriers of language and dialects. It is why some excellent text-to-speech tools contribute detection of over 100 languages, so people worldwide can utilize this technology and avail themselves from it.
2. Support reaching a global audience
A business can cross borders and heightened earnings, highlighting the necessity to provide to all kinds of people in this globalized world. Speech synthesis offers a way to a vast audience, more than those who fluently read and write text. Various groups can avail of the technology as text to speech online orders open ways to distinguish digital content with ease. There are about 244 million foreign-born people. Migrant households can avail of read-aloud choice, particularly those who don't know the language.
3. Advances accessibility
Approachability is one of the primary causes why most people reach for the read-aloud web selection. Several people do not have the liberty to run into long bodies of text in a fast-paced world.
Data reveals how 21% of all readers prefer audiobooks and podcasts atop standard text. It is one of the methods people have furnished to put up with everything in their hectic schedules.
Text to speech technology advances accessibility for children, adults, seniors and delivers content a lot more credible and agreeable.
It is also favorable for those who have difficulties with literacy. Up to 14% of individuals in the US are uneducated or have language-based studying barriers.
This kind of technology is innovative and can improve the system people learn, articulate, and grasp the content on the media.
4. Advances the experiences of people with disabilities
There are all varieties of inabilities, both mental and physical. US data imply that 4% of children registered in schools have some learning limitations.
Most common include Dyslexia or ADHD complications. Both of these don't permit children to concentrate and have a complex time learning and remembering data.
Speech synthesis software can assist children with routine, and when coupled with other visual support, it can support successful problems of memory, focus, and education.
Text-to-speech tools also benefit those who have physical disabilities or autism and cannot associate with devices and digital programs.
Such technologies connect the rift between impediments and learning, enabling more extensive groups of people to obtain content without backing concerns.
5. The Aged population
The elderly population is increasing, and more and more adaptive technologies are required, so they too can avail themselves from the media. According to the UN report, the aging population will double in the following ten years. It may grow to 1.4 billion getting a lot of internet users in the senior age section.
With such technology, we can develop accessibility for the elderly so they too can use media. More phones have the 'read aloud' benefit so people can operate within their tiny screens. As you grow older, your hand eye coordination decreases too. Such technology can transform the way we practice our devices.
6. Help early learning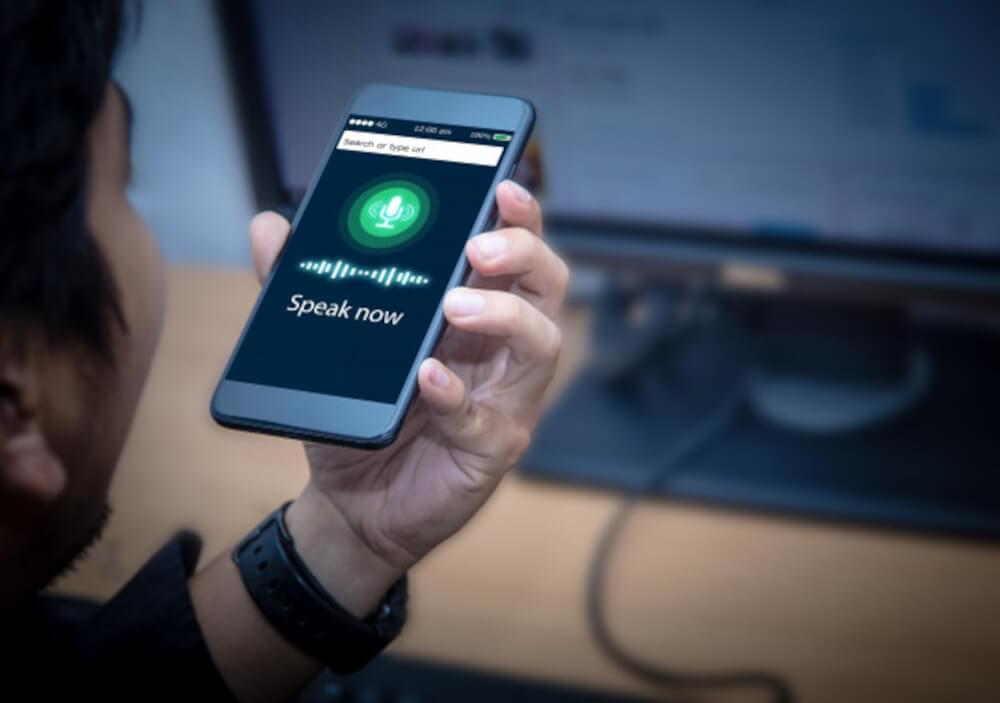 Text to speech is an exceptional tool for kids. Several children have a difficult time concentrating and are easily confused by long paragraphs and words. This technology supports correct word identification. The child views and observations and hears them at the same time, which develops memory recognition.
They are more inclined to learn and retain words this way. Voice recognition technologies center on various aspects, like comprehension, articulation, and fluency. They commence to know better and understand where they create mistakes and retaliate them along the way.
Examples Of Text-To-Speech Tools
Depending on the device you applies, there are several various TTS tools:
Built-in text-to-speech: Several devices have built-in TTS tools. It includes desktop and laptop computers, smartphones, and digital tablets. You can utilize this TTS without buying unique apps or software.
Text-to-speech apps: You can also download TTS apps on smartphones and tablets. These apps usually have unique characteristics like text highlighting in various colors and OCR. Some samples include Voice Dream Reader and Office Lens.
WordPress Text-To-Speech Plugin: If you are a blog owner and want to reach a broader scope, you can install a WP plugin that automatically reads your blog aloud like WebsiteVoice. It doesn't require too many technical skills, but anyone can follow the instruction to have it running on your blog pages.
Chrome tools: Chrome has many TTS tools. It includes Snap&Read Universal and Read&Write for Google Chrome. You can apply these tools on a Chromebook or any computer with the Chrome browser.
Web-based tools: Some other websites have Text-To-Speech tools available. For example, you can turn on our website's "Reading Assist" tool, placed at the lower-left edge of your screen, to have this page read audibly.
Text-to-speech software applications: There are also various literacy software programs for desktop and laptop computers. In addition to other reading and writing tools, various of these programs have TTS.
Conclusion
Significant technology such as text to speech can improve lives, and executing it straightforwardly and accessible for people, companies, institutions, and markets are necessary to this end. Now that you understand TTS text to speech technology and how it can benefit industry and the general public for various objects.
The value of speech cannot be disputed. Hence, text to speech is unquestionably a game-changer technology that can assist grow audiences, support businesses, and expand its reach and comprehension of content. Several groups cannot equitably avail from written content as it does not serve all sorts of audiences. Such software applies the same content and advances its receptiveness for all recipients.
Improve accessibility and drive user engagement with WebsiteVoice text-to-speech tool