accessibility tutorials
The Most Advanced eLearning Tools To Use In 2023
May 11, 202111 mins read
Since the COVID pandemic, the internet's global consumption has risen quickly compared to the previous years. Almost all aspects of human affairs depended on its transaction, from businesses to the learning processes. Face-to-face classes have been suspended due to health protocols that have been implemented globally. Technology indeed played the most significant part in the present situation.
eLearning has become then a standard convenience to most students and instructors. Its widely supported educators aid a virtual classroom activity intended to serve distant learners. Furthermore, this has initiated the doors and possibilities for amenable and shared learning settings for students and facilitators across the globe. The eLearning environment's continuous advancements have allowed educational institutions to heighten the contents' richness and advance students to completely new learning practices.
What Is eLearning?
E-learning is a fast developing industry, the impacts of which can be traced back to the 1980s. It is an organized course or learning experience presented electronically and can also include production support content. Many various elements can make up an e-learning curriculum, such as live or pre-recorded lecture content, video, quizzes, games, simulations, activities, and other interactive features. Because of this pandemic season, eLearning has heightened its use as almost everyone is obliged to use this system to continue the educational curriculum.
Technology has improved so much that the geographical gap is connected with tools that give you the impression of being inside the classroom. E-learning extends the capability to share material in various formats such as videos, slideshows, and PDFs. Some of the most significant progress in education has appeared after the launch of the internet. At present, learners are well-versed in smartphones, and the internet, so engaging in and administering an online course has become a simplistic task. Communication boards, social media, and many other means of online interaction enable students to stay in touch and talk about course-related matters while accommodating community function. However, instructors and educators must know the best tools to create unique and creative learning materials.
Here are 2023's best authoring software and applications for your guide:
It is recognized as one of the world's advanced eLearning authoring tools, facilitating course development in the form you favor. It is an award-winning technology with various reputed awards in its kitty gained multiple times across the years. This eLearning platform's popularity is compliant with the latest WCAG (Web Content Accessibility Guidelines) specifications and standards. On top of that, Lectora packs in excellent characteristics for responsive eLearning programs. Consequently, designing, publishing, and performing one course on different platforms and mobile devices have become hassle-free expertise for authors. It also consists of available templates and an asset library for interpreting the whole process.
Captivate is a desktop application available on both Windows and Mac. It's considered one of the most powerful eLearning tools but comes with a steeper training curve and its own bearing difficulties. Skilled users can design learning content using customization selections from the comparatively limited themes ready. The themes are comparable to PowerPoint, with color palettes and slide masters establishing the appearance and feel.
You can build branched courses with various modules while assuring your learners develop the system before taking the quiz. It also allows you to create immersive Virtual Reality (VR) Walkthroughs as part of its experiential education creation. Aside from that, it facilitates you to convert your PowerPoint content into captivating videos. To produce things easier, you can copy one object's style and presentation to another for quick course development.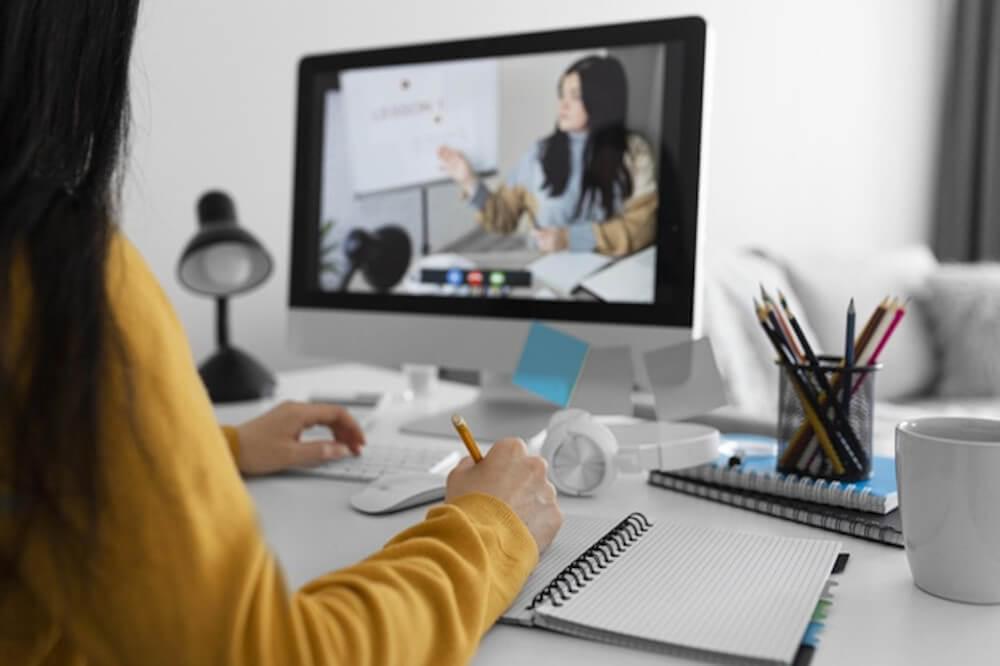 Articulate 360 is another complete platform giving you everything you need for eLearning development. It comes in various e-Learning authoring applications that require only a single subscription. Articulate 360 presents you with access to its award-winning authoring apps, such as Rise 360, Storyline 360, and much more. Additionally, you can leverage its vast selection of course asset libraries, including templates, videos, pictures, characters, and icons. As an outcome, it becomes easier to produce more beneficial course content. It also gives project review applications, along with both on-demand and live online training.
Gomo is a cloud-based authoring tool that lets you design web-style content. Your courses can be hosted online by the web or offline utilizing the Gomo app. It bypasses many troubles that come with desktop-based tools but has some restrictions on the amount of customization you can make. It contains functionalities that allow you to design learning programs available from anywhere, on any device. The program promotes best-in-class development, tracking, identification, and presentation of video and eLearning content for both the instructors and learners.
Since Gomo has a cloud-backed Software-as-a-service (SaaS) structure, it saves you from any software installation process. Moreover, cloud availability elucidates co-working, wherever your team members are located in the world. It also executes it easy to present, distribute, and update content across platforms that include social media and websites.
Elucidat advances it more adaptable for aspiring teams to produce digital learning at scale. Businesses can respond to develop faster and more innovatively as a fully-cloud-based eLearning authoring platform. It is recognized as an eLearning platform promoting the development of scalable and sustainable eLearning answers. Whether it is a subject concerning specialists or novice trainers, this tool is easy to workaround.
The software includes good scalability so that your team can seamlessly help with a design. Localization tools and reusable assets, blended with team-level professionals, to create the learning content much more manageable. Elucidat also executes a proactive guide to ensure eLearning becomes a lengthened section of your applications.
Adapt is another open-source eLearning tool that produces responsive HTML5 content. Developers anyplace can append new intercommunications to the community. The authoring tool only executes the proposed and experimented elements from the community open to users.
You can offer advanced, slick-looking content with themes in Adapt or by creating your themes. Adapt efforts on a grid-like practice with pieces of content, so the final results all seem "blocky" and comparable. There's a suitable variety of communications and evaluation characteristics, but they're all completely standard, nothing productive or distinctive from other tools.
Easygenerator is eLearning authoring software advances creating course content an uncomplicated activity. It is an award-winning authoring tool that has been known as the best-in-class authoring solution by the recognized business review sites, like Training Industry, and Capterra, in 2020.
It encapsulates excellent characteristics to produce effective digital learning and distribute the courses in a hassle-free manner. You will learn plenty of templates to get up and operate with training material development over niches, from onboarding preparation and product administration to leadership and selling training.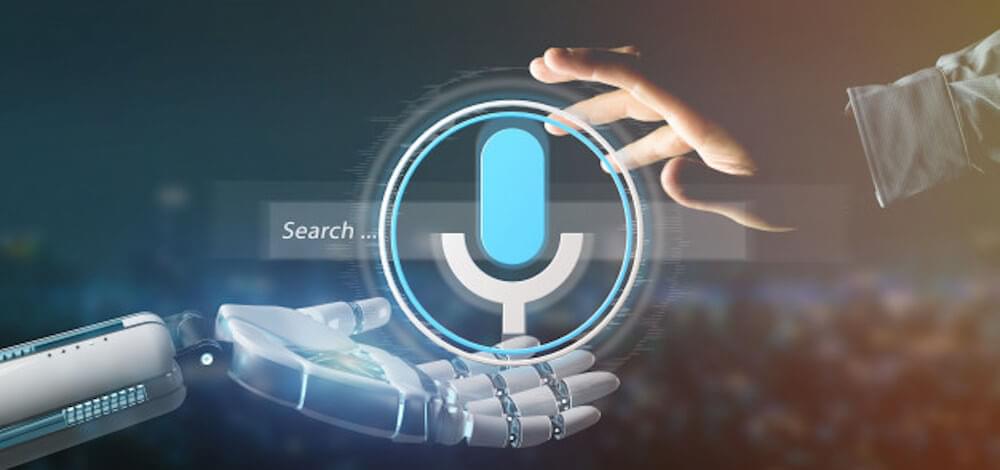 Other Useful Tools
Speech Recognition Software
These are innovative tools that play a significant role in the education process. It is also known as speech-to-text or voice recognition. It is a technology that identifies speech, enabling voice to assist as the "central interface among the human and the computer." Although speech recognition has an inherent advantage for students with physical impediments and critical learning inabilities, the technology has been differently performed in the classroom over the years.
Communities that may help from speech recognition technologies for education include users with:
Repetitive strain injuries, like carpal tunnel syndrome
Learning and education disabilities, including dyslexia and dysgraphia
Poor or limited motor abilities
Sight impairments
Physical incapacities
Limited English Language
Advantages for students with incapacities may incorporate enhanced access to the computer, progress in writing production, writing mechanics developments, developed independence, reduced anxiety around writing, and advances in core reading and writing skills.
Text-To-Speech Technology
Text-to-speech technology is an assistive technology that turns text into audio, usually highlighting the text segments as they are being read. The value of TTS in eLearning has been neglected in the past, but it is deliberately gaining its place in education significantly to help students who cope with learning disabilities. Now that the world is experiencing such a pandemic, this innovation is an excellent addition to the learning system of all ages.
Educators can opt to make text materials read allowed using TTS. They can also assign their students to find blogs that interest them the most as practice, especially those with auto blog reading features that automatically read text content utilizing plugins like WebsiteVoice. It is a true advantage to students with visual incapacities, or another leisure to older people, busy moms, or those who prefer multitasking.
Conclusion
With today's technology, learning is not impossible to process and conduct even if the world is experiencing such a pandemic. Available tools are everywhere that are ready to utilize for effective communication with students, even from distance learning. As mentioned above, authoring software is a great necessity to express educational tools excellently, including test and activity materials. It is also of great advantage, especially those with physical inabilities such as hearing loss, visual impairments, and other difficulties that hinder people from learning normally.
eLearning is now an effective way of supplementing students' educational journey and those aspiring to learn at the convenience of their homes, particularly those who want to learn new languages or simply to entertain themselves from monotonous hours. Technology and the internet have amazingly revolutionized the learning experience of the world.
Improve accessibility and drive user engagement with WebsiteVoice text-to-speech tool