accessibility tutorials
5 Powerful Ways to Improve Accessibility of Learning Management System
Oct 12, 202112 mins read
From onboarding new teams to the upskilling full-equipped workforce, a pro learning management system allows anyone to create and design courses in flashes and launch them within a day—no matter if you're familiar with LMS. However, the accessibility of a learning management system makes the learning and training process more influential and drives more business outcomes.
Besides gaining a learning curve, empowering your employees drives mutual growth and business value. 40% of Fortune 500 companies use LMS extensively to stay competitive. Therefore, if you're looking for a coaching solution, you can adjust the one-stop solution LMS according to your business needs.
What is an LMS, and why do you need to have one?
A learning management system is a software platform for learning, training, tracking, keeping records, administration, and automation of learning content. LMS features vary, depending on the LMS you choose, but ensuring learning, tracking, and keeping records is the minimum you can get out of any LMS.
Learning management system is the best platform for trainers to help them out of their labor-intensive manual records and limited opportunities to prepare and deliver their lessons virtually.
What are the things to remember before choosing the best LMS solution?
Choosing the best fit LMS requires lots of undertakings. Considering selection from several platforms, carefully determining crucial elements and their implementation. You can choose from the great LMS platforms with excellent capabilities carefully, as LMS is a significant investment by an organization.
The foremost step is to consider what your employees' needs are? How can they get the best learning experience out of the learning management system? The learning management system's exclusivity, user-friendliness, and features should meet the needs of diverse learners.
Some of the essential features are listed below:
Customized features for better accessibility: A learning management system should be flexible enough to create, learn and train your workforce as per your business needs. For example, you can use customized navigation features to make the user interface more friendly. Navigation buttons that offer information more creatively are more valuable than just buttons.
Adding appealing and informational visuals: Valuable and user-friendly interfaces that speak to users' needs are a bonus. The LMS you need to look out into the market is the design-led interface that makes LMS usage frictionless and seamless.
Capability to change font size and images for seamless view and navigation: Change of tabs sizes, fonts, navigation features, and text size is the basic need of any user. We must not neglect this basic necessity when looking out for the best LMS for our employees/trainees. Carefully ensure how they adjust to small and large screens.
Voice-over text feature: Voice-over or text-to-speech is an excellent help for the audience who want to listen to written text while driving, traveling, or doing some chores. Needless to say, it's a great facility for people with visual impairment and dyslexia. This feature is seamless to be integrated into LMS. Software platforms like WebsiteVoice are a perfect add-on to give voice to the text. Integration of the audio to text feature is super easy and makes your LMS a superior platform and well worth investment. This amazing tool can be easily integrated with the WordPress, Wix, Shopify, Joomla, and Blogger site.
Touch-screen and mouse-free navigation platform: Using gadgets has become much of preference according to the work of nature you do, but depending and facing limitations because of unavailability of particular devices such as a mouse or keyboard should not be a big problem. Living in this advanced era, facing the restriction of mouse and keyboard is a bit irritable because it may bind you to use LMS through your PC and laptops. The best learning management gives you the liberty to operate and work without depending on these tools.
Frictionless content adjustment on different devices: The adjustment of text on tablets, smartphones, laptops, and PC should be easy and user-friendly enabling content readability.
Easy integration of various tools: A good LMS is very flexible with integrating different tools to help teachers, content creators, and trainers to get benefitted from the luxury of AI-powered and automation tools to make the virtual learning experience fast, seamless and effective.
Accessibility of Learning Management System
Accessibility is not just "nice to have" but has become more of a "must-have." The best learning management system plays an influential and seamless role in making the virtual tutoring and learning experience more accessible in so many great ways. It is increasingly becoming important in the education and business sector to improve accessibility at their websites, apps, and LMS platforms.
After the pandemic hitting us hard, accessibility has grown more important than ever.
Let's learn how LMS accessibility can make the learning process fast, easy, and secure.
Why is LMS accessibility important?
As per WHO's research report, around 15% of people live with various cognitive and physical disabilities. Therefore, learning management systems are designed and developed to be more accessible. According to the US survey, the EdTech industry faced an online learning surge at the start of the pandemic, forcing institutions to make their learning environments accessible. Accessibility is becoming the legal requirement and obligation for teachers and content creators.
5 Best Practices to Ensure Accessibility of Learning Management System (LMS)
Whether you've already got a learning management system in place, or you're looking at upgrading or improving your existing system, here are six best practices to keep in mind:
1. Get to know your users
Before you build or buy your LMS, you should know that:
You should have in-depth knowledge of who your user is and what their requirements are. 65% of C-Suit class buys LMSs. To ensure the next-level digital learning system, 99% of LMS usage comes from the education sector.
Gather anonymous information on ethnicity, cultural background, language, age, geographical location, and impairments.
Some impairments that may affect the accessibility of LMS content; dyslexia, trouble using a mouse or keyboard, various visual impairments, hearing impairments, and deafness.
Once you're in the prototyping stage, plan user testing to ensure all user groups can access and use your system. User testing is a viable method for testing the accessibility and smooth functionality of LMS.
After the pandemic, more and more of the demand for advanced learning and training systems worldwide, the LMS development companies play the frontline role by incorporating AI-powered technology to enhance LMS efficiency.
2. Use different formats
Using different formats proves to be a more engaging learning method. Audios, videos, animation, and various communication platforms can make the learning process more smooth and productive. The advanced level LMS that offers the maximum flexible modes and features is a plus.
3. Choose colors and shades cautiously
Keeping the diverse audience in mind, choose the colors and shades carefully, especially contrast, fonts, and background. Selecting colors while keeping color blindness in mind as this medical condition affects 8% of men and 0.5% of women worldwide. There are variants of color blindness: red-green color, blue-yellow color, black-white, and shades of grey.
It's wise to test your learning management system through color blindness mode to assure all color-blind users can access it.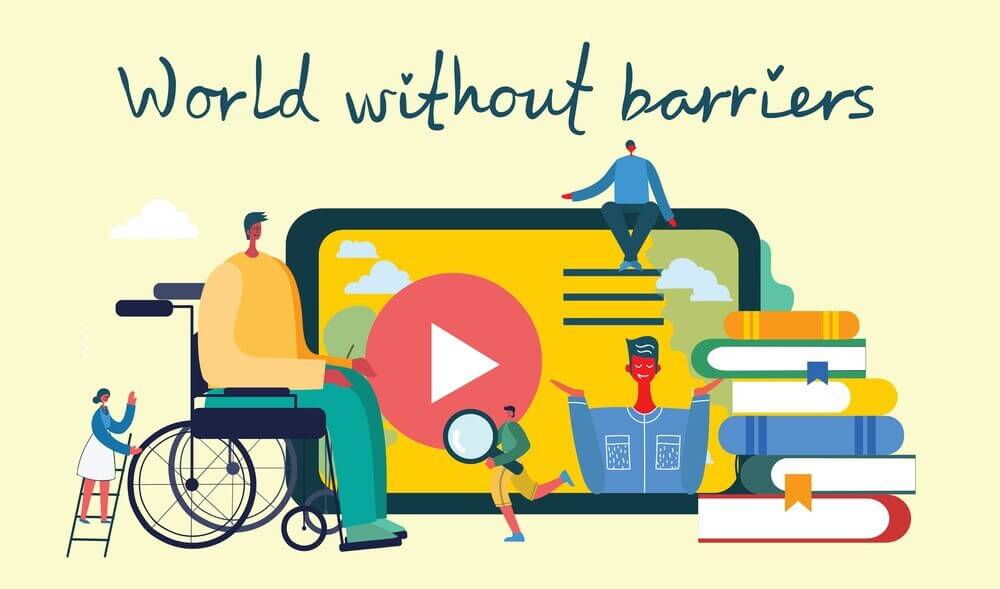 4. Carefully go through reviews and feedback
Suggestions and reviews play a vital role in highlighting the weakness leading to perfection. User points of view can help improve the product in so many great ways that not only boost the viability and profitability of the product. Conduct the survey from universities, colleges, teachers, tech companies and entrepreneurs to improve the functionality of LMS.
5. Use plugins for more accessibility
The learning management system should have the flexibility to welcome the integration of various plugins and tools. There are several great plugins and tools that can greatly help teachers, content creators, and learning course advisors. The incorporation of automation and AI-based tools into LMS can greatly help teachers, trainers and entrepreneurs to achieve maximum learning outcomes.
How to Improve Accessibility of Learning Management Systems Help You Drive Value for Your Business?
There are certain bottlenecks and roadblocks you may face blocking the accessibility of the LMS. Research on the methods to empower your teams with the best learning curve and drive business outcomes from the personalized learning experience.
Let's look into ways how accessibility of LMS plays a significant role in employees' empowerment and business growth.
1. Interactive user interface
The next level LMS enables end-to-end training effectively. It will help save your time and effort if you get stuck in glitches or complex user interfaces. The upgraded skills will help extend learning programs and improve the external ecosystem of your organizations.
2. Employee skill development
Workforce skill development is the new currency. Stand high among your competitors by constantly cutting employee skill gaps. Align employees' skills with business goals and develop skill-based learning programs for workforce cohorts.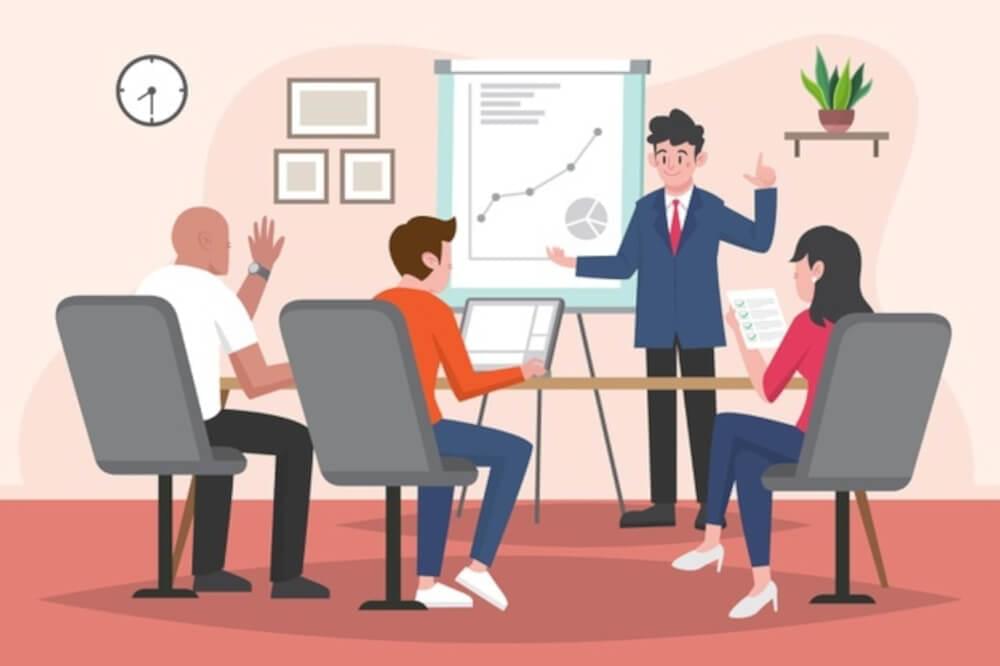 3. Customer education
Educate your patrons and increase customer satisfaction. With a pro-Learning Management System, you can effortlessly facilitate customer training delivered through a personalized experience using customized URLs.
4. Sales empowerment
Keep your frontline managers ahead of the learning curve. Deliver coaching across all teams and variant devices to maximize sales and customer satisfaction.
5. Create courses easily
Building courses gets easier with intuitive tools of LMS. Add classes and users, and go live 2x faster than an average LMS.
6. Available at any time, any place, any device
With training available on the cloud, your team can train even on the go on a mobile device, even offline.
7. Unlimited Configuration
The smooth user interface that gives you full control and visibility gives you complete configuration.
8. Know the authentic impact learning is having on your business
LMS's custom reporting module gives you automated data you need to align learning outcomes to business achievements. The reporting engine will help you streamline and share data with the right people faster.
9. Learn from the people who know your business best
A little lazy move is losing in the corporate world. Businesses are moving faster and want results more quickly than ever. People-driven, collective experiences are winning. You can significantly learn from the experts in your business and watch business outcomes better than before.
Closing thoughts
The accessibility of a learning management system significantly affects the learning, training, and achieving goals. Get one-stop-solution LMS for your employees to make the learning process smooth and productive. Invest in advanced LMS to empower your teams and empower your business outcomes.
Improve accessibility and drive user engagement with WebsiteVoice text-to-speech tool