accessibility tutorials
Top 7 Blogging Niche To Earn Passively In 2023
Apr 27, 202111 mins read
Having a lot of thoughts and ideas inside your mind can today be expressed by blogging. Some might think that blogging is just merely writing what you want to convey to people or simply a medium similar to a journal where you can creatively format content to amaze your expected readers. But did you know that in blogging, you can earn continually? Though it may not be as easy as scribbling words because it needs to be focused and, at the same, should be engaging, educating, and entertaining to make your readers avid followers.
Several people tried, and some were successful, but others were a record of failures. Do you know why? Because they have forgotten to consider the most critical component that they should have concentrated on finding the most suitable niche that people might think attractive depending on what is trending. It is not just about you and what interests you the most, but it is what the world is trying to follow today if you intend to earn money. So below is a list of 2023's hottest topics that people are often inquiring about.
What is a Blog Niche?
Blogging is a huge business. It is the most lenient way to influence your customers and followers on the internet. But, it's not easy to make it fit. It will help determine what your passion is, how to build a platform, how to write for the internet, how to utilize a plethora of tools and procedures, and how to market yourself. The word niche becomes driven around a lot so let's further explain what it actually means.
A niche is simply the main topic your blog directs on—all the content on your blog links back to that topic anyhow. For example, your blog is all about online business. So it is expected that every single post that you post should be related to trading online and nothing else. You won't see any posts about weight loss, budget trips, or even a related topic like personal economy or finance.
Some other blogs, like lifestyle, write about multiple niches. They may include fashion, fitness, beauty, home decor, travel, and various topics. These kinds of blogs can operate, and there are lots of instances of successful lifestyle blogs. As the blogosphere grows more competitive, it's becoming more challenging to stand out with a generic blog about diverse topics. Picking a single niche makes it simpler to rank on Google, build expertise, and organize your content.
To efficiently help you get a profitable blog topic more clearly, here is a list:
1. Tutorials And Educational Resources
With the popularity of the internet, everyone depends on online platforms to accomplish their learning intentions. Having this in mind, you can select to begin a blog around a particular subject where you are an expert and seem confident to teach others. It can be anything. For example, if you're remarkably skilled at health advisories, you can create a blog wholly devoted to it and accommodate several tutorials and courses on your blog. When it comes to monetary advantages – aside from the advertisement system, you can also gain a real income from an e-learning blog by presenting premium content or courses, eBooks, templates, etc. But, you're fully advised not to jeopardize the quality factor in this niche especially.
2. Personal Finance
People are always searching for guidance to earn, increase, manage funds from budgeting to boosting your credit score. That's why personal finance is considered one of the most prevalent and profitable blog niches. It drops considerately into the human longing for wealth. Personal finance has high traffic potential because it's an evergreen issue and a requirement. You can't endure without money. No matter what's occurring in the world or what time of the year, people still worry about their bank accounts. Because of this, traffic to personal finance blogs points to be constant year-round. Personal finance bloggers usually earn money by advertising and affiliate marketing. When you take loads of traffic, you can produce a full-time income just from ads. Personal finance also accommodates itself to several affiliate marketing chances.
3. Travel
Travel is one of the most prevalent niches because it works into the human requirement for pleasure and belonging. It is one of the most exciting blog niches as traveling is an escape for most people today. People stay involved with their workload, pressure, and big-city nuisances. Traveling is relaxing for several people, and for travel destinations and fees, you can be their go-to-person. When you can't manage to travel yet, you can vicariously feel other people's experiences. That is why many readers are into travel blogs to have a little daydreaming with places that they haven't traveled or those planning to search for the best place to relax and enjoy. People desire new experiences in different places, and they are prepared to spend to get that. Also, people typically travel with family or friends. In doing so, they generate shared memories with loved ones and come back with photos to share and stories to tell.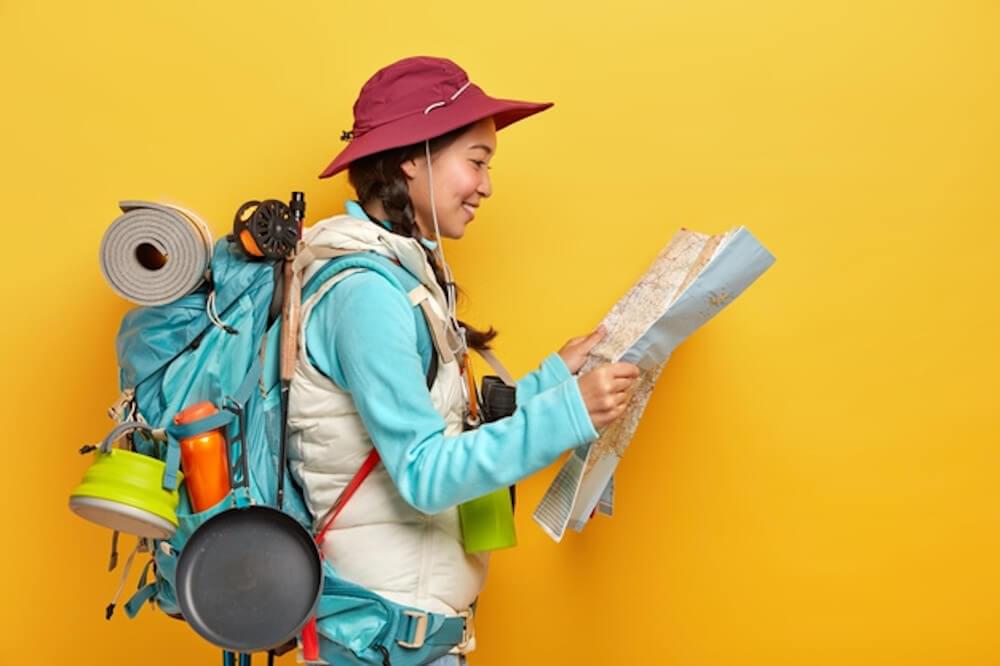 4. Technology and Gadgets
Technology is ever advancing at such a fast pace that no one can ever deny it. This blogging niche is also growing quickly over the world wide web. People aspire to stay updated with all these most advanced technologies and gadgets. You can meet this particular condition by presenting them with all the latest updates and learning about your blog's new technologies and devices. If you're tech-savvy, you can decide to build a technology blog where you can tutor your audience on the latest technologies and gadgets already available or running to be released in the market. You can further narrow down this niche also, such as you can favor covering only smartphones or software and applications or any other range related. And the most beneficial thing about this niche is that you can make several affiliate marketing possibilities to grow your revenue.
5. Health and Fitness
After the arrival of the global pandemic in 2020, people globally have become more self-aware and vigilant concerning their health and fitness perspectives. And the number of people seeking relevant inquiries such as yoga advice, healthy diet, home workouts, etc., over the web is growing exponentially. Consequently, if you're genuinely enthusiastic and having some knowledge of health and wellness, you can seize this chance and build a blog around it. You don't require to be a specialist or a professional trainer. All you want to do is get a relevant sub-niche, whether about Nutrition, Meditation, Mental health, Exercises, or any other. You think positively and start to render the content around it to your targeted audience. If you have any professional background or accomplishments in this area, it will definitely add reliability to your blog.
6. Food
People need food. That's why the food niche is not moving away anytime quickly. This profitable niche incorporates everything from delicious recipes to baking chocolate chips. If you're a trained chef or just someone who fancies cooking, there may be an opportunity for you in the food domain. While food usually is not a luxury for some like travel is, food blogs are still more challenging to monetize than other niches. It all depends on consumer behavior. First, people commonly don't get ingredients or cooking utensils from blogs. Secondly, groceries and cooking utensils don't readily allow themselves to affiliate programs. Typically, readers would write down those ingredients and buy them at the grocery shop. So how do food blogs earn money? Display advertising is a successful monetization approach because great food blogs manage to generate massive traffic. As a food blogger, you can simply entice people to your website with mouthwatering pictures of Pinterest dishes. Food bloggers can also earn money by marketing cookbooks.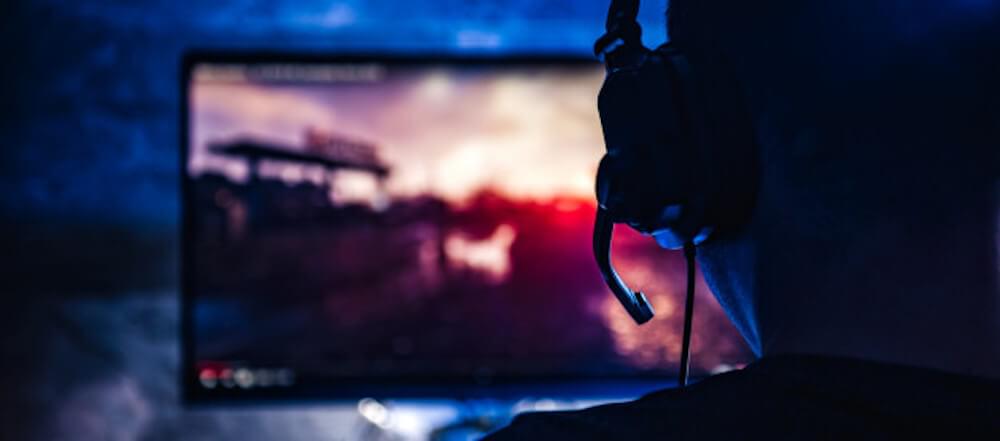 7. Gaming
The gaming industry has extended its popularity digitally. It is growing so fast that you would reasonably be capable of ascertaining this from the data by several standard reports that there are more than a million online games available only in a specific country like India. So, Gaming will certainly be a valuable blogging niche that acknowledges the increasing demand and reputation of this area. As the Gaming niche is extensive in itself, you can opt to build a particular sub-niche as per your choice, like tutorials for a specific kind of game, walkthroughs, new launches, streamings, and many more. You also must acknowledge many critical points, such as the blog topic should be unique, inventive and appealing, playful writing style, etc. When it comes to monetizing your gaming blog, you can cooperate with several gaming studios and market them on your blog. You can also participate in affiliate programs and market different gaming gadgets or merchandise in your blog.
Additional Tips
Some bloggers intend to focus on their content and page design and other specs that make their blog an attractive niche. You can add a blog auto reader feature like WebsiteVoice that whenever a visitor clicks one of your posts, that particular function will read the text like listening to a podcast or a radio. It is beneficial, especially to busy people like moms or those with visual concerns that disallow them to see smaller text. It will expand your coverage to a broader audience than just focusing on a small group.
Conclusion
The list is just some of the many ideas that you can use as your blog topic. Because of the COVID pandemic, people spend more time online seeking valuable tips and resources. The bottom line is whatever you aspire to blog about, and you can monetize any topic as long as there are enough readers you can influence. After all, monetizing your blog is all about having a common interest with your readers. Therefore, ensure you choose a topic that can produce enough traffic. As long as you write blog posts that your audience desires to read about, you're all fixed for success.
Improve accessibility and drive user engagement with WebsiteVoice text-to-speech tool