accessibility tutorials
How To Create An Auto-Blog Using WordPress
Apr 12, 202012 mins read
Blogging today has become a vital requirement and a source of communication for most brands and influencers. WordPress is considered one of the best website hosting and building platforms globally. It enables you to perform different activities from content management to hosting a well-functioning and user-friendly website. But one thing it can't do for you is to generate high-quality content. You can search customizable WordPress dashboards and themes, but it won't accommodate content automation or generation.
Now, developers in the WordPress community create custom plugins to handle any digital essentials related to your website. WordPress plugins are a requisite resource for anyone with a website, from content blocking tools to high-level sharing features. Notably, as a content administrator or writer of a blog, you are expected already to be accustomed to the sets of extra support you might require when accomplishing website content.
What is Auto-Blogging?
Auto blogging is certainly not a new idea. Some known sites are operating on autopilot and get a considerable return daily. WordPress presents a simple opportunity to generate an auto blogging site with the guidance of some plugins. These plugins will benefit you by having your site updated with new content and your users employed by giving them something different each time they visit your site. Autoblogging attributes data that is scraped automatically typically within a plugin and eventually published on your blog. There is implicitly no boundary to the type of content you can retrieve, including posts, images, and other material.
This system, known as content aggregation, was a reasonably compelling approach to develop and manage your blog throughout the mid-late 2000s. WP Admins would configure their tool of preference and then sit back while delivering the least work. Ultimately, search engine giants like Google started to develop, as end-users noticed more repeated or otherwise low-quality content in search results. Websites that relied entirely on auto blogging were promptly eliminated from search results or were driven down into obscurity.
What is the advantage of Auto-Blogging?
If you are confused about getting started a blog without manually laboring too much, that is impossible. You must understand, the days of striking something together and getting an unlimited amount of traffic are long gone. Because of that, auto-blogging is actually compelling to this day, but only if you place some extra stress on your part. A website that accommodates aggregation features can become much more beneficial today than ever before:
You can optimize your site while still following the rules
There is less competition in the auto blogging landscape because of Google's applications
Content aggregation plugins have become considerably more dependable
These features alone can provide you a significant advantage over blogs that don't depend on auto-blogging as long as you perform some creativity along the process.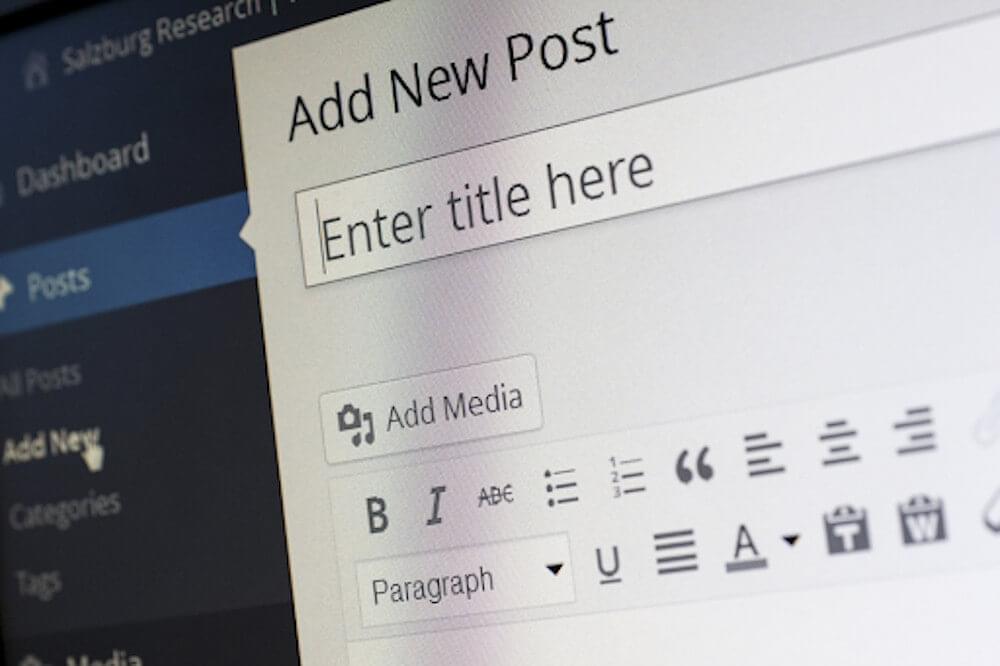 The Advantage Of Auto-blogging Plugins and Tools
Maintaining a blog and supplementing fresh content daily to it can be a formidable task. However, with a WordPress auto-blogging plugin or tool, you can simply autopilot your blogging endeavors and post new content on a daily basis. An auto blogging plugin and tool imports valuable content from multiple RSS feeds to your WordPress website. Most of these plugins even rephrase your website content and guarantee you have no plagiarized content.
These plugins and tools make it easy for you to post appealing content daily on your blog website, rather than simply replicating and automating articles. Auto-blogging plugins work out to curate content so that your website will not be penalized for content duplication.
Here are plugins that you need to consider if you want to start an Auto-blog site:
WP Robot is an excellent auto blog plugin for WordPress that will add high-quality, curated content to your site in a couple of minutes. You can utilize this plugin applicable to any WordPress theme to establish your site's appearance and feel. This plugin gives you a lot of versatility concerning how the plugin gets content, and you can pick content depending on your niche or a keyword. This plugin can also automatically include your affiliate links from eCommerce sites like eBay and Amazon and other affiliate references into your posts. With this plugin, you will be capable of making money on autopilot.
This WP RSS Aggregator plugin is known as one of the most influential, productive, and easy-to-use RSS feeds aggregators for WordPress websites. With this auto-blogging plugin, you can present posts from several content feed articles or sources to maintain your website renewed with fresh content at all times. Utilizing this plugin is an exceptional alternative to developing a niche of news and media platforms. A user can efficiently search for articles from various sites, all in one place. WP RSS aggregator affords you multiple customization opportunities to fix the feeds as per your requirements. You can simply place the feed import time gap, and you can also pick whether or not you are compliant to display the feed's date and source. You can even establish the links to start in a new window to lessen the bounce rate.
RSS Import can be localized to multiple languages. This plugin is open free of charge, and you can download it undeviatingly from the WordPress directory. It is a comprehensive WordPress plugin for all those who aspire to display their feeds on the blog site utilizing a PHP, widget, or shortcode. In order to evade using external libraries, this fantastic plugin works with basic WordPress themes and functionality only.
The plugin is adaptable with the latest versions of WordPress and achieves wonders beyond different browsers. It even contributes adaptability in customizing the feed content. RSSImport can be personalized to other languages and can be downloaded quickly from the WordPress directory.
If you want to make people more amazed on your site and aspire to new followers to make more use of your content, especially those with impairments, you can add WebsiteVoice. It automatically reads the blog content for you. It is best for busy moms or those with vision concerns to listen to your content instead of striving hard to read text one by one. WebsiteVoice is free, but they also have premium versions if you desire to customize more and use other voices.
If you are into videos or a video blogger, this plugin will be handy. With this plugin, you can automatically get posts from YouTube to WordPress and WordPress to YouTube with efficiency. This plugin employs the native API of YouTube to post videos on your WordPress blog. Youtubomatic is a complete plugin that appears with several features. You will be capable of searching for videos applying various parameters quickly. With this plugin, you can as well import the comments straight from YouTube to guarantee your site seems appealing. If you intend to build a viral video site, this plugin will be beneficial.
CyberSyn is another splendid content curation plugin for WordPress. This plugin can automatically make your posts from your RSS feed. It also enables you to embed videos from YouTube, Vimeo, Flickr, IGN, and DailyMotion RSS feeds. This popular plugin is the most user-friendly plugin of the ones specified on the list. You utterly have to install it, fix your choices, and allow it to perform the job. You can each put it on autopilot on feeds distributing or do it manually when you require more power over the published blogs.
You can even bring the full version of any article, generate tags, group feeds by categories, establish the post status, accept or reject comments from the users, set the most significant number of words for each excerpt, and embed the videos original article.
Auto Post Scheduler is not a conventional auto-blogging plugin like others on the list. It is a blog post scheduler for your WordPress website that runs with both old and new content. It indicates you can clearly retain your blog relevant and fresh all the time. With this plugin, you can schedule your posts well in advance before you overlook them. Auto Post Scheduler runs well when it comes to carrying loads of content from diverse sources. You can commence publishing posts and feeds with this plugin at any regularity you prefer.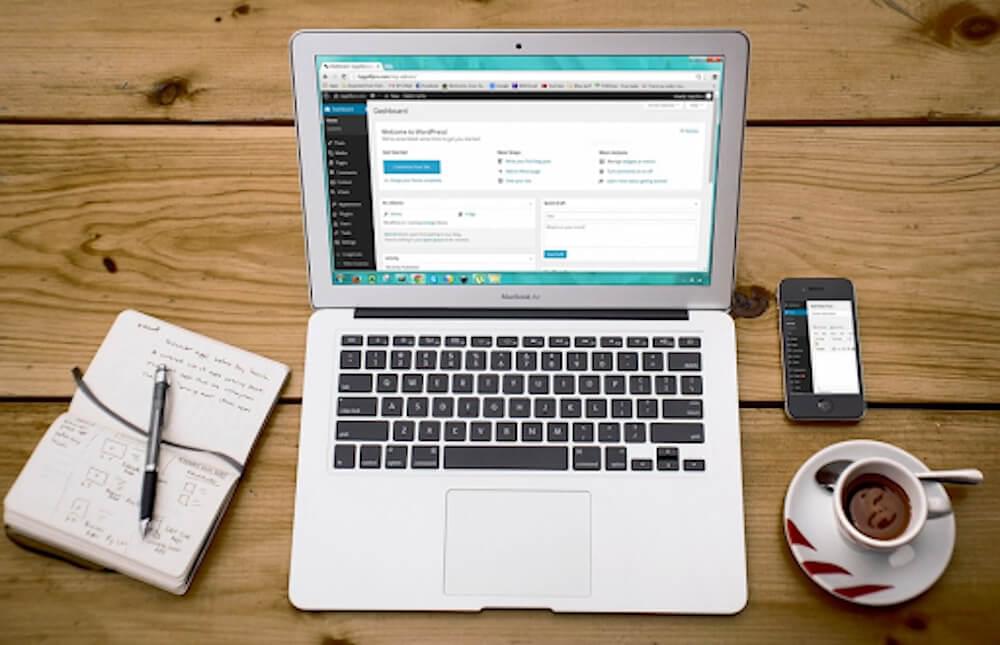 Some Practices To Consider
It will be a great help if you are cautious about violating the rights of other authors. If you don't have apparent authority to extract entire articles from another site, it could start legal difficulties. Here are some ideas for the best manners when utilizing a WordPress Autoblog:
Content Curation
Content curation websites are those that pull the content of other websites into different posts or pages. Ordinarily, these will contribute links back to the first post. It is a unique system to manage the course of content showing up on your site by profiting from others' advancements. Although most authors are pleased about the free publicity, be careful of those who may demand being taken off your curation record.
Marketing Platform
If you are developing a popular WordPress site, you could utilize Autoblog to market other authors' content. For a low charge, you could allow posting content with links back to the original site. If you generate related content to the industry, this could be marketed as a dependable link-building approach.
Business Intranets
WordPress is an ideal platform for inter-company information sharing. Intranets are not usually crawled by search engines and are often only reached by employees. This Autoblog is used to extract data from other sites to show your staff. In this case, pulling a full-length article isn't as terrible because your website is a private-access-only platform in this instance.
Conclusion
If you are running a content-based website, auto-blogging is undoubtedly one of the most efficient means to go. You can simply get viral content from multiple sources, curate articles, and customize them as per your requirements. Auto-blogging plugins can be the ideal substitute to produce and automate fresh content for your WordPress website on autopilot. It can be an exceptional tool to manage traffic to your leading site and make revenue on autopilot. With this tactic, you can build multiple sites and utilize a theme to drive traffic to your main online business.
Websites designed with these plugins require minimal work. Once you build a site and the origins from where you want to import feeds, the system will do the laborious work for you. Review the material you could aggregate, the important directories you could develop, the potential relationships you could create, among other excellent concepts.
Improve accessibility and drive user engagement with WebsiteVoice text-to-speech tool