accessibility
SaaS Sales Tips: How to generate leads with voice technology?
Apr 18, 202212 mins read
Outbound sales strategies are the bread and butter of many marketing departments. But, in today's SaaS (Software as a Service) market, where prospects are increasingly becoming more knowledgeable, they might not work as well anymore.
The times when businesses can spam prospects with one pitch after another are gone. Who doesn't know email spam is a thing? Today's effective SaaS lead generation strategies must adapt to more sophisticated prospecting and engagement methods.
An effective way to gain new leads and potential subscribers for B2B SaaS companies is to use both online and offline marketing techniques.
Therefore, in this article, we want to share 7 different lead generation strategies to help you attract more clients to your business. We'll start with a brief overview of lead generation in SaaS; you can skip ahead to the strategies section if you are already familiar with this concept.
What is Lead Generation in SaaS?
SaaS lead generation focuses on generating leads for SaaS (Software-as-a-Service) providers. A SaaS company provides software that customers can use online instead of installing it on their own computers. As a result, users can access the program from anywhere and at any time. Some examples of SaaS companies include Google Apps (Docs), Salesforce (CRM), Dropbox (cloud storage), Slack (communication), GitHub (code hosting), MailChimp (Email Marketing), and Salesmate (SaaS CRM) .
Lead generation is not limited to the internet; it can come from other places such as social media, blogs, ads, conferences, events, and more. However, most leads are generated through online marketing efforts nowadays.
Chasing down leads and persuading them to convert to customers is one of the most arduous—but rewarding tasks in SaaS marketing.
But what exactly is a lead? A lead is not just a person who has expressed interest in your product or service but rather is at a stage before that.
A lead could be someone who has started filling out a form on your website and stopped halfway through or someone who has downloaded a free trial of your software but never sent you their credit card info.
Potential customers need to be directed to look at your company and consider choosing you as a potential provider. But, as we all know, money doesn't grow on trees. So leads need to be chased down, tackled, and persuaded to convert to customers.
Why is it important to have a Lead Generation Strategy as a SaaS?
While there are many ways to generate leads, SaaS lead generation strategies utilize both organic and inorganic techniques. Organic techniques focus on getting your website found organically in search engines. On the other hand, inorganic techniques involve actively connecting with your potential customers through social media, email marketing, paid ads, and other digital avenues.
SaaS lead generation aims to attract a qualified audience and persuade them to purchase your service.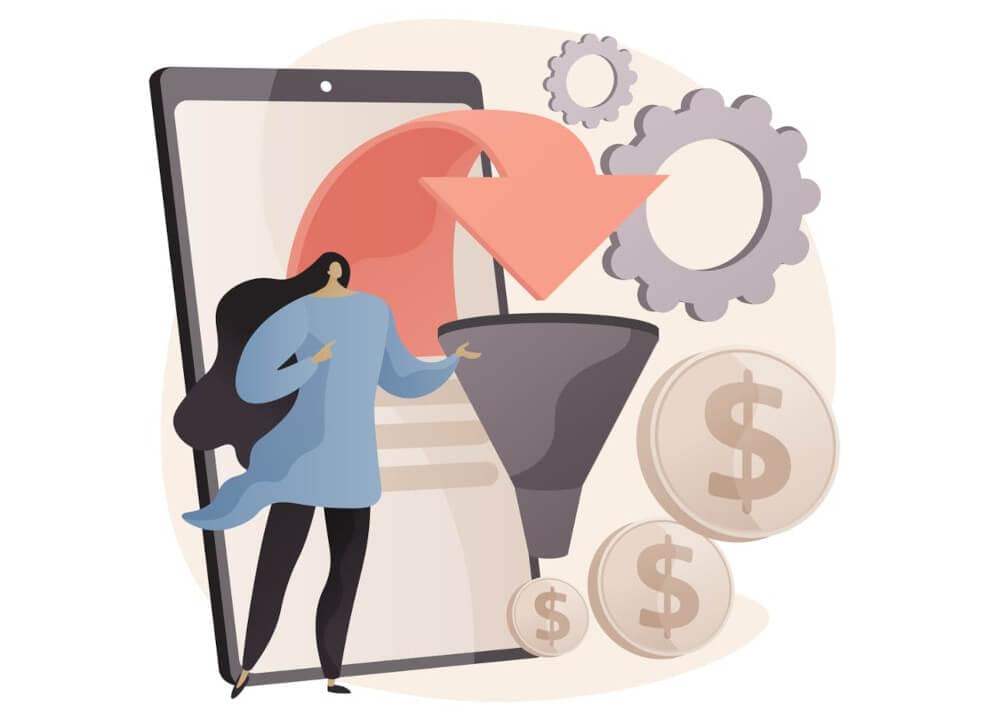 7 Strategies to Generate Leads Nonstop as a SaaS Business
1. Find out Platforms Your Customers Use
When you're trying to find your target audience, especially when it comes to a SaaS solution, it's essential to understand where they go to find answers within their industry.
For example, if you created a sales solution for B2B food manufacturers, then you would likely want to be on LinkedIn or another similar platform.
This isn't always cut-and-dried—for example, TikTok isn't just for beauty consultants and day spas—but if you know who your target customers are and what they need, you'll be able to figure out which platforms they'll be on. Then all you have to do is reach them!
2. Create Engaging and Informative Content
There's no doubt that content is king in the world of SaaS marketing. But to make the most of it, your strategy has to be informed and consistent.
You can't just start writing about your industry without doing any research on your buyer personas first. It's essential to know your audience and research what's been written on the subject before, as well as trends and new developments within the niche.
At the same time, you need to be posting regularly. Once a month may not cut it—you need to have something new for your followers to digest at least once a week (if not more often).
The more content you generate, the more opportunities you'll have to position yourself as an expert in whatever field your SaaS caters to, showing that you understand what your target market is going through and can help them along the way.
Do not overlook SEO! Everything from how long a piece of content is to how many other websites link back to it affects its "google-ability," so make sure you keep that in mind when creating informative material.
In short: do your research, publish often, and optimize!
Check this out:
What is conversational marketing? Tips and examples explained
3. Optimize Your Website's Speed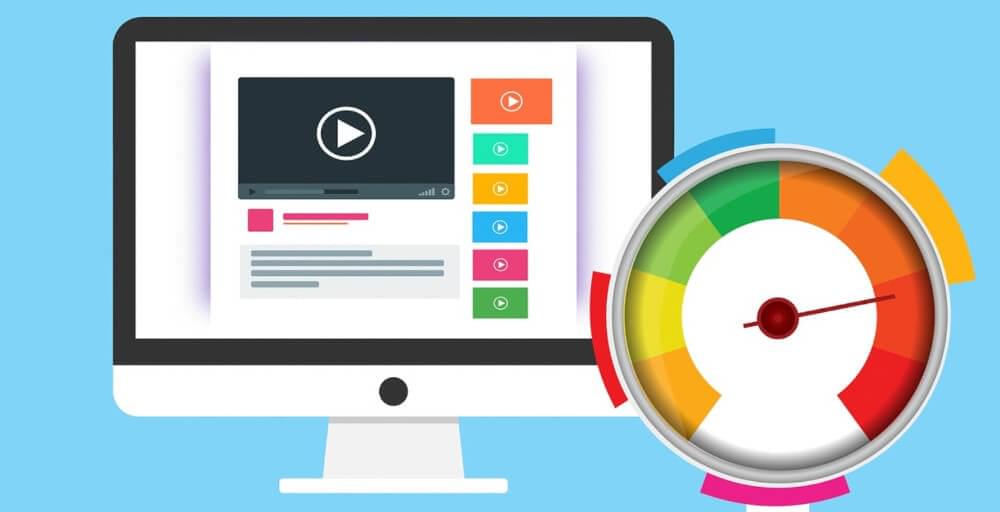 Probably, like most of us, you've experienced the frustration of a slow-loading website, and it had a negative impact on your desire to continue browsing that site.
If a website takes longer than three seconds to load, it's likely to lose an estimated 40% of visitors—and those visitors aren't the only thing lost. A slow-loading website can also negatively impact your search engine rankings and hurt your lead generation and sales conversion rates.
It's important to monitor your website's loading speed using tools available on the internet such as GTmetrix and Google PageSpeed Insights and compare results with others in your industry. This will show you where you stand and help you determine if there is any need for improvement.
4. Make Sure Your Website is Mobile-Friendly
In a marketing world where mobile use continues to outpace desktop use, you must make sure your website is optimized for mobile.
In today's fast-paced world, buyers don't have time to sit down in front of their computers to find the product or information they want. Therefore, creating a mobile-friendly website is essential for your business growth. This way, you can capture more leads and convert them.
You need a website optimized for mobile, meaning it loads quickly and is easy to navigate. If you don't have this, you may be losing leads right at the moment they are most likely to convert.
It is the last thing you want for a potential customer to get frustrated on your site and navigate away to the search engine results page (SERP) in search of another company that is mobile-friendly. So, get your website mobile-friendly and optimized now!
5. Write Guest Blog Posts
As an inbound marketer, you may have noticed that guest blogging has been getting a lot of mixed reviews lately. Some say it's dead, while others are still using it to drive traffic to their website and generate leads for their business.
To help you decide whether guest blogging is right for you, we've put together a list of tips that will allow you to make the most out of your guest blogging campaigns:
Pick the right site to post your guest blog.
Make sure to check if the readers of the site are in line with your target audience. By doing this, you can make sure that you are driving the right traffic toward your site.
Choose sites with high domain authority.
Sites with a high domain authority rating are considered high quality by search engines. Backlinks from this site to yours will boost your search engine ranking. In turn, your website will perform better in search engine results.
You can use Ahref and Moz to determine the domain authority of a website.
Produce high-quality content for the site.
Be sure your guest blog post will provide readers with just as much value as what you provide on your own site. Your guest blog pitch will have a higher chance of being accepted this way, and you might be invited to write another guest blog for them in the future as well.
6. Use Customer Service Automation Tools
Customer Service Automation Tools like Chatbots and live chats are great ways to provide customer support and can guarantee your lead generation growth. One of the greatest advantages of these tools is that you can have them available 24/7.
Even if your business has limited operating hours, this will impress your customers and show them that you care about their needs.
You can use chatbots to automate simple tasks such as providing users with answers to frequently asked questions or instructing them on how to use the basic features of your software.
If a user has a more complex problem, you can also set up your chatbot so it connects them with agents who can solve their issues right away.
Although chatbots are convenient and will make your life easier, you should always keep the human factor present in your relationship with customers.
They will appreciate having live support available who cares about their needs and is ready to answer their questions.
Related:
10 Best Tools for Digital Marketing in 2022
7. Give Click Pop-Ups a Shot
We will conclude this list of powerful lead generation strategies for SaaS startups by suggesting click pop-ups.
Pop-ups are one of the most effective forms of lead generation, but not all pop-ups are created equal.
Although entry, exit, and scroll pop-ups are still helpful, click pop-ups are proving to be the most efficient type of pop-ups for lead generation.
Click pop-ups are the least intrusive, so your visitors will not feel that they're being forced to provide their information.
Click pop-ups work well because they have a relatively short signup process that asks only for visitors' email addresses and names.
Conclusion
We have explained some very useful lead generation tips that you can use for your SaaS business. Let us know how these techniques has helped your business grow, and improve revenues.
Improve accessibility and drive user engagement with WebsiteVoice text-to-speech tool