accessibility tutorials
How to Make Your Website Accessible? Tips and Techniques for Website Creators
Oct 29, 20219 mins read
Nowadays, making your website accessible to all people is necessary for business growth. As a website creator, you can incorporate website accessibility in your website design to make it more users friendly. This will help you get website visitors' trust and build long-lasting relationships with them.
Website accessibility leads to website optimization for disabled users, which is very important because without website optimization disabled people cannot access information that is presented on the Internet.
What does website accessibility mean?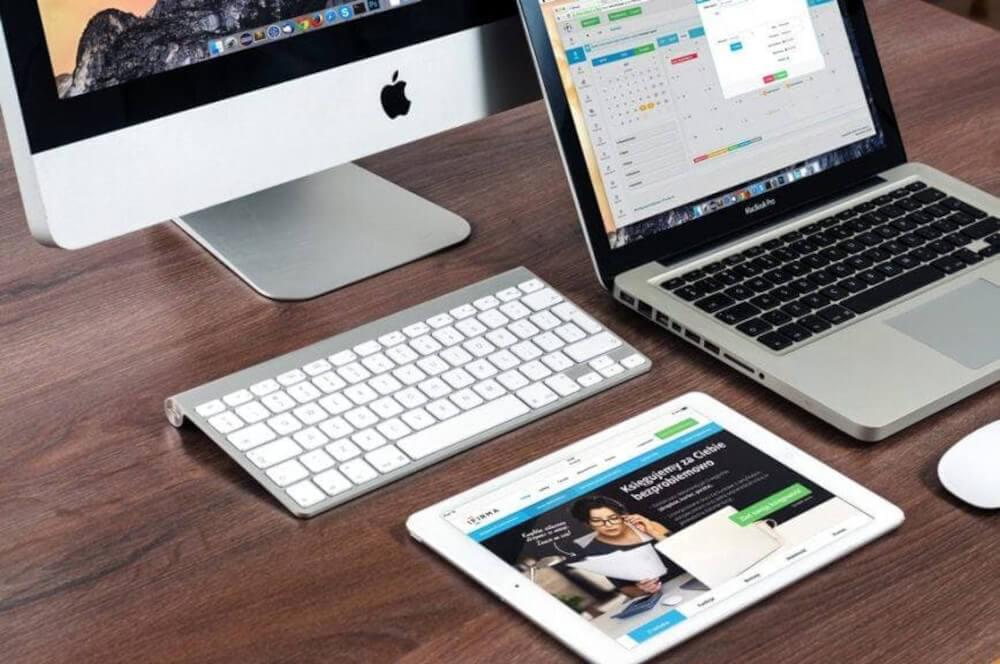 Making your website accessible means that it can be easily navigated by a majority of the population, including disabled people. But many face the problem of how to make your website accessible for people with reading issues.
For example, blind users use a screen reader to hear a website's content and non-disabled website users have the advantage of seeing a website's content in order to navigate around.
This is why SEO experts recommend including alternative texts for images so that they are read on-screen readers by blind or visually impaired website visitors. Also, include alt tags on your website's photos because search engines cannot 'see' them but the contents will be visible to deaf website users via text telephone (TTY) devices which often produce an audio version of the webpage or Text to Speech website reader tool that can read content for the users.
So, here the question arises that how do I make my website accessible to people with disabilities and busy people too. There are several ways to make a website better and make web pages accessible by following a few steps.
9 Simple Tips to Make Your Website Accessible for People with Disability
1. Structure your content properly
Our top tip to make your website accessible is to have a content and HTML structure. If you structure your website properly, website users will find it easier to navigate the website. It is important to separate website content into easy-to-navigate categories and subcategories. This way they won't have to dig through pages of content if they are looking for something specific.
Using clear headings, subheadings, and bullet points also helps website visitors break up the text. Also, try not to overstuff your website with too much information because it can overwhelm your website visitor which is why webmasters need to be careful about how much information they are providing on their website pages.
2. Use a Web Reader to Listen the Website Content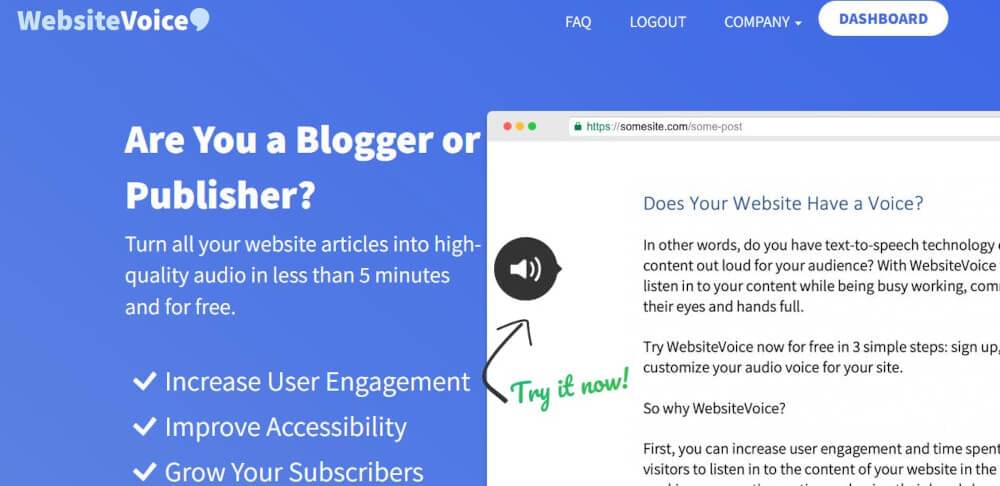 Content is written to read it, but there are people who are more interested in listening to the content rather than reading it. This gave rise to the podcasting trend, and people subscribe to their favorite blogger's podcast to listen to what they are saying rather than reading stuff.
Similarly, some people have disabilities including visual impairment, dyslexia, and other health issues which make it difficult for them to read the text. Hence, web readers installed on websites can help them consume the message and content on the web page.
WebsiteVoice is one such application that can be easily added to your website to make it more accessible to people with disabilities, and even help busy people to listen to the content on the go.
Using such a listening tool on your website gives website creators and publishes another channel to communicate with their audience. It helps improve website engagement and increase your website, subscribers.
3. Ensuring alt tags for images
When people come across an image on a website page, many would like information about what's in the picture. If website visitors don't get this information from website text, they will turn to other websites to find it out. And if your website is optimizing for a particular keyword phrase, you'll lose traffic when website users go to a competitor's website instead because their website has the content that yours should have had in order for website visitors to be satisfied.
Ensuring alt tags can also help with SEO rankings because search engine crawlers often read them and use the keywords on them for ranking purposes. Adding an alt tag enables crawlers to index your website properly so that you rank higher in SERPs than your competitors who don't add alt tags on their images.
4. Text size
People prefer websites where they can see everything without having to zoom in on the website page. Therefore, website text has to be big enough for website visitors to read it without having to zoom in. It is recommended that all website text should be sized at 14pt or bigger so they are easily readable.
5. Keyboard support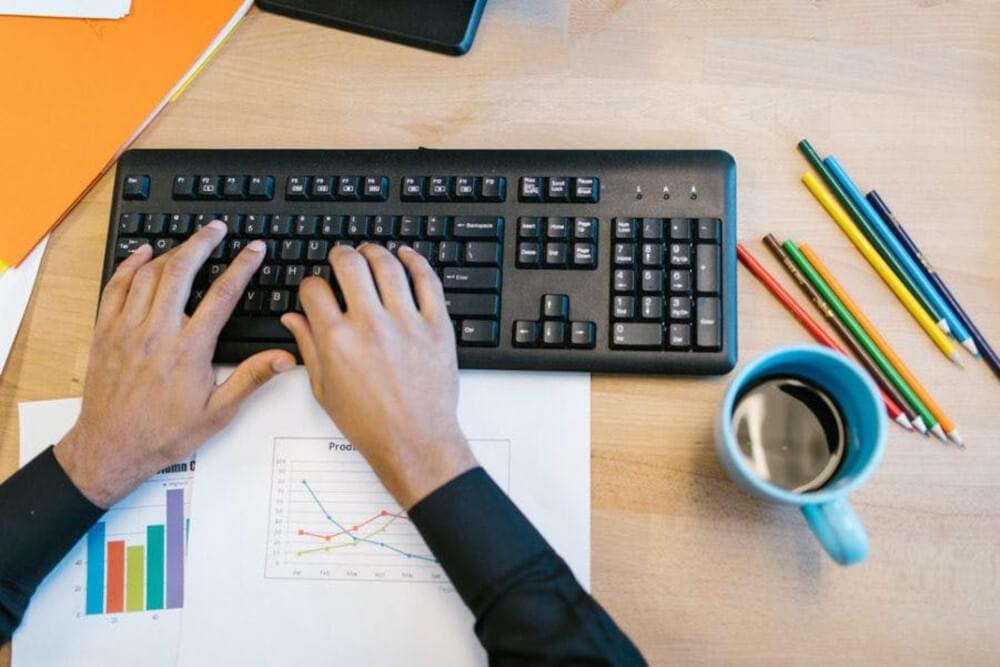 Another technique to make your website accessible is to provide keyboard support. It's best if your website does not prevent website users from browsing using only their keyboard because some disabled people do not have able hands and cannot use a mouse. Anything you can do to make things easier for keyboard users is worth doing because they will thank you for making their searches easier which also means more sales for your business.
Voice searches and conversational AI has addressed this problem to a bigger extent. It gives people to request a search engines to perform certain actions using voice commands. The text to speech is also helping people with disabilities to read the website text without any hurdles.
6. Make sure all website links work properly
A website with broken links or pages that redirect them elsewhere can be frustrating for website visitors. They might think that your website is not well-managed and could move on to a competitor's website.
Don't forget the auditory appeal. Some website visitors cannot see what is going on a website page because the disability prevents them from doing so or they are using their mobile device with screen reader software which enables people who are blind to navigate websites by converting website text into audio format.
Therefore, it's important to ensure that all website content has a textual ability equivalent for website users with disabilities. This way they can listen to the website information while using their screen reader software without having access to website graphics or images.
7. Focus website content on key messages
Website visitors don't have much time when browsing websites, therefore make sure you get to the point quickly. All website content should focus on website visitors' needs and address them accordingly to make your website accessible. Don't try to include unnecessary information which website visitors don't find useful because all your website goals will be defeated if website visitors leave your website in favor of another website that is more relevant to their search.
8. Let website visitors control their experience
Make sure website users can see, hear or experience what they need when browsing through your website pages by giving them the tools to do so with proper coding for accessibility purposes. This way, even people with disabilities will have an enjoyable time browsing through your website content without having any significant barriers to doing so.
9. Don't use flashy animations
You will need to be careful while using animations in the content of your website. The GIFs and other moving animations need to be simple and do not contain too bright colors. Some people have a vestibular disorder that makes them hard to focus on moving things and have motion sickness.
Either you can give an option to disable all the moving animations on your web page or just give static content that is easy to read and browse.
Conclusion
It's important to have access for all website visitors because website accessibility can help with website traffic and sales. Having an accessible website is the only way to ensure that everyone has equal opportunities to find your website content useful which means more business for you if your website is making money now.
To make your website accessible for everyone is important to improve the sales and conversion rate of your website or other online resources. Share your feedback with us and tell us how these tips have helped you improve website accessibility.
Improve accessibility and drive user engagement with WebsiteVoice text-to-speech tool