Voice Technology
How Voice Commerce is Shaping Online Shopping Experience in 2022 and Beyond?
Nov 9, 202112 mins read
Voice commerce has permanently accelerated speed and adoption due to covid-19, bringing more business buyers-flock online to purchase goods and services for their respective organizations.
Pandemic was the biggest challenge coming with high expectations for a speedy, reliable, and personalized digital experience. But offering online buyers a direct consumer experience requires the right e-commerce strategy, technology, infrastructure, and resources.
But it's always easier said than done.
E-commerce sales grew about 10% in the US last year 2020 to about 1.39 trillion. In contrast, total manufacturing and distributor sales across the board for US manufacturing distribution fell by about 3%, precisely 2.6%.
It means what Covid hit, Covid corrected. And now, Covid is creating expectations from all kinds of B2B buyers across all kinds of vertical markets.
But on the flip side, a lot of heavy industries were shut down entirely or partially. When branches shut down, and sales reps couldn't make in-person calls, and paperwork was no longer working, the only way to get anything done was to go digital.
The B2B commerce market faced a bumpy ride and has tons of work to do. They could slightly accelerate if they were ready before. But the vast majority of companies still have a lot of work to do, and those expectations are not going away.
This is where the two-sided critical challenges are confronting them. One is that many companies still can't give a high digital experience to their buyers because they lack the resources. Second, they're wrestling with being not sure how to deliver the more sophisticated B2C experience.
What is Voice Commerce?
The Voice Commerce is one of the simple methods to empower the online shopping experience. You can browse the entire catalog of an online store, get the answers to your queries, pricing, product ratings, all through your compatible smart devices, phone, tablets, and speakers. It's as simple as you check weather updates with Siri, or ask Google to make your search by voice.
More directly, the voice commerce is let consumers/shoppers place an order and make a purchase just by voice. It can be done using any smart device connected to the internet giving this functionality. It has reduced costs for the business owners and for consumers too, delivering a cost effective commerce solution.
Here is how the voice commerce will shaped the industry this year and in the future.
1. Audiovisual shopping experience
Today, in 2021, 73% of B2B purchase decisions involve millennials. Now, e-commerce thinks about millennials and how to reshape their online experience, and it's only accelerated with Covid. The millennials are used to this incredible convenience of just being able to buy things directly with one click, with facility authentication, with digital wallets potentially even going further by buying directly through social media sites, etc.
It's very frictionless, seamless, and very comfortable. It's their primary way of buying goods and merchandise, even expensive, complex configuration-type products. For digitization, the catalog is the part that needs to be revamped in a way that helps users to find things they are looking for.
Moreover, the millennials are looking for more audiovisual experience and sort of relying on being able to really see a lot of content, such as being able to watch an installation video or being able not just to read a review, watch a review from someone that's used a park or product before images, video feed.
The disruption in the market that we see through the pandemic started years ago through the digital disruption that was already changing the generations, the workplace, the role of technology, and having personalized services relevant to us. And that is really what the pandemic has done. It's accelerated a trend that it started by three to five years ago.
2. How does voice commerce help to make the shopping experience more empowered?
So, how does voice commerce work?
You are probably familiar with intelligent voice assistants like Alexa and Siri to get voice command solutions.
The voice command technology was originated back in 1961, later incorporated into digital operating systems and smartphones. It is used to perform simple tasks, make calls, send texts, and check news updates.
Today, it is used for more complex activities like communicating with your smart home setup, finding directions to the nearest utility stores, or getting the score on your favorite match.
With the rise of AI-powered voice recognition, smart devices such as Google Home, Amazon Echo, and Apple's HomePod have played a significant part in empowering customers with more secure and engaging shopping experience.
In a nutshell, voice commerce is a simple, cheaper, and more empowered solution that delivers a seamless shopping experience to the masses.
3. Voice commerce is the next advanced commerce
So, what are the next voice commerce trends?
We, humans, are intrigued to know what lies ahead in the future. Especially in business, we want to stay ahead of time by utilizing advanced technologies and smart strategies to foresee and make business decisions accordingly.
According to the stats, voice commerce and innovative audio technology's usage rose from 31.6% in 2019 to 38 million in 2021.
A recent survey by Microsoft pronounced smart voice commerce programs as "the age of touch" or "the age of voice." This survey shows that 57% of users prefer to speak to digital assistants, while 34% prefer to type and talk.
34.9% said Yes to a more seamless shopping experience.
27.4% said NO but would like to use it in the future.
By carefully reviewing the great perks and benefits of smart voice commerce, 94% of business decision-makers plan to increase the use of voice commerce technology as part of the digitization process.
Businesses see the significant potential of voice commerce technology; 66% of them strongly acknowledge voice commerce driving conversion and increasing revenue. While, 71% of business experts believe it improves the user experience.
Check this out: How to Convert Blog to Podcast in 6 Easy Steps?
4. Audio-driven online shopping behavior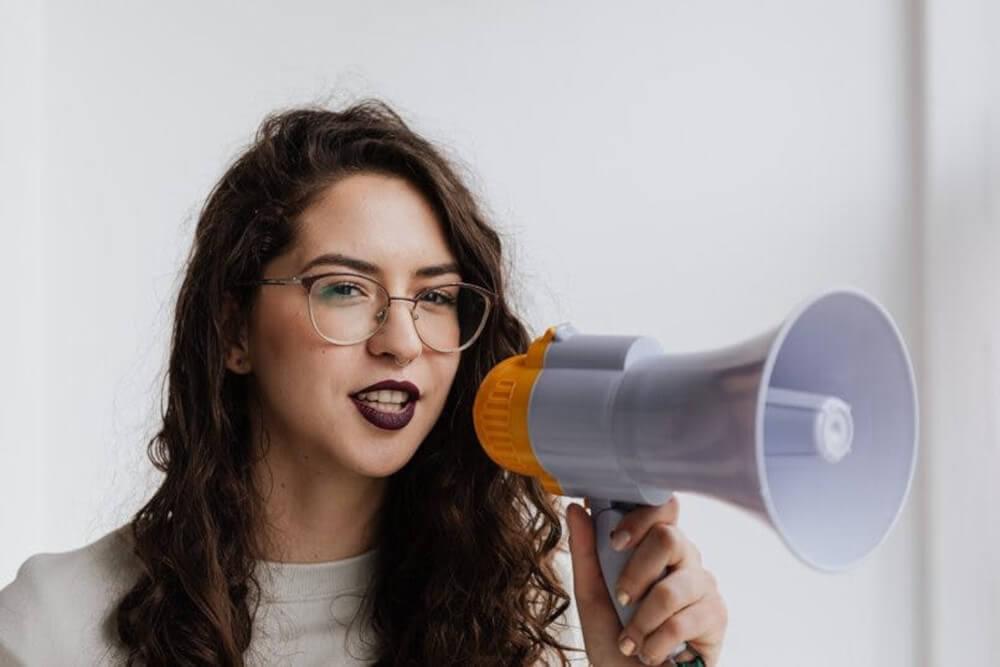 The shopping behavior has totally changed for the most of the city population in the world. Businesses are offering improved ways to offer shopping experience for the consumers, and this has led to the consumer shopping behavior change.
The shopping activity is becoming more seamless, and after the emergence of pandemic, there is more touch free shopping. With the help of conversational AI, and chatbots, the businesses are offering more quicker and cost efficient customer service.
5. Voice commerce platforms—personalizing the purchasing experience
From revamping the visual and voice commerce websites, catalogs and creating product detail pages, the entrepreneurs went beyond it by offering a detailed product experience to their customers.
Educating their customers about tools, technicalities, and functionalities through audio, virtual tours of products, and sharing images of step-by-step processes to install the product.
Suppose we see how Amazon educates its customers, for instance, how to install a door. A detailed video on tooling you may need to install the door, covering the entire process of installing the doors step-by-step.
During the pandemic, customers couldn't visit the physical stores to ask for in-person help, such as fixing the broken hose. Therefore, the entrepreneurs looked everywhere to offer audiovisual solutions to customers' problems and purchases.
You can make a product detail page to tell size and dimensions, colors and patterns, and a style guide. By adding a product experience page where you can tell your customers' experiences about your brand and the product, what problem your product solves, and represent your brand in a storytelling way.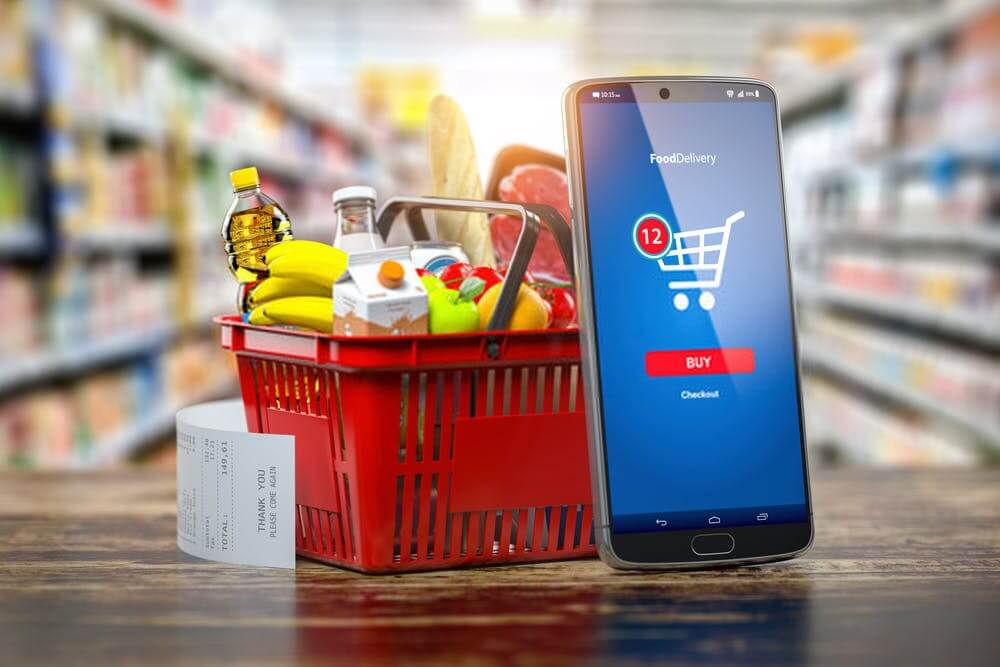 6. Tools and technologies to transform digital purchases experience
One of the features you can use is a configurable product that allows the buyers to choose from the drop-down, multiple select, visual swatch, and text swatch to have touch-and-feel and to see how the product looks in real. Ecommerce website development agencies help build custom-made configurable products for some complicated configurable products that need to be validated.
One-to-one or face-to-face sales or consultative sales need to be digitized today. So, the customers can visualize the real patterns and designs of furniture and analyze how it will fit into their drawing room or bedroom, what different colors and fabrics they can use, and how to virtually inquire about all in-depth details.
Therefore, investing in configurable tools, 3D visualization tools, or consultancy tools would be one of the smart choices of all B2B or B2C sellers. So, they can have a 3D model of the product that completely visualizes the texture, and you can overlay and discover all the configurable options.
The reality is turning into augmented reality. Virtually you can't touch-and-feel the product, but some tools can give you in-depth audiovisual, open up different layers, and configurable lead to step-by-step in a very visual way.
Text-to-speech tools greatly help people with disabilities to find at the online store what they come looking for. AI-powered text-to-speech tools help the masses with an audio tour into the website. Among the millennials stand the people who face several kinds of disabilities; voice commerce tools are easy-to-use widgets to convert text into audio from blogs, documents, eBooks, and many more. Educating your end-customer becomes easier with voice commerce software.
WebsiteVoice stands high among the leading voice commerce tools for global
accessibility of information and makes the online shopping experience seamless, secure, and without any friction.
Closing thoughts
Here comes the savior role of assertive tools development agencies who help you build configurable tools. AI-powered tools for audio assistance or 3D Visualization, customized payment gateways, and installing customized features to help you deliver a personalized buying experience in every possible way—your clients want you to see.
How do you see the post-pandemic world works out for your business? More significantly, how do you see voice commerce technology fit with your business's digital transformation journey? Check out some great tools that can greatly help you define your online eCommerce business goals.
Improve accessibility and drive user engagement with WebsiteVoice text-to-speech tool