accessibility
Top Strategies For Content Amplification to Drive Traffic
Dec 17, 202113 mins read
Once you have slaved away at your most important content for days, blurry-eyed, tired, and borderline delusional. Finally, you can publish it, and now you can take a sigh of relief after unleashing your hard work on the digital world.
Except nobody is going to read your beloved content. The cruel algorithms of the digital world hit hard when it mercilessly waits for your content to die in silence. What went wrong? Why did your content fail you?
You forgot to amplify your content.
So, here you need content amplification. Nowadays, this is an important part of digital marketing.
But first, you get to know what content amplification is.
What is content amplification?
Content amplification is an incredible technique, where you use different social media platforms and channels to boost content for brand awareness and get significantly more outreach.
However, it's not as easy as it looks. You need the right strategies for amplifying your content, and if it's done precisely, results can be excellent.
Why is content amplification necessary?
If you have experience with the vast landscape of social media, you would know the mysteries it hides within itself. Almost three million posts are published there every day. It's plenty of noise, isn't it?- and your content is all alone to fight with it.
Knowing that three million content is published every day, but the most amount of it is poorly written content that is never going to land on the shores of Google.
Aside from the vast magnitude of competition, you can look into the eyes of fierce competition by posting it every day and maintaining the frequency of your content. By doing this, you can influence the algorithms of Google and other famous social media platforms, helping you boost your content at the organic search feed of Google.
Content amplification strategies
We are living in the era of technology and an abundance of products & services. Every day numerous products are launched, and to promote them, millions of blogs and content are published, but getting leads and growing your outreach is the greatest challenge.
Posting your content on one of the social media platforms is not enough, and as a result, you fail to get the desired benefits.
So no further ado, let's look at some essential strategies that can be used for content amplification to boost your business.
Strategy #1: Only amplify your best content
After the creation process of the best content for your business involves a robust strategy, roadmap, and hardworking process to produce a masterpiece.
Yeah! The rare or original piece of work thrives on the internet. Therefore, you need to promote or amplify your most relevant content to your business goals and can engage the right audience. Paid social media campaigns don't mean you need to amplify all of your content. It means only promoting the best.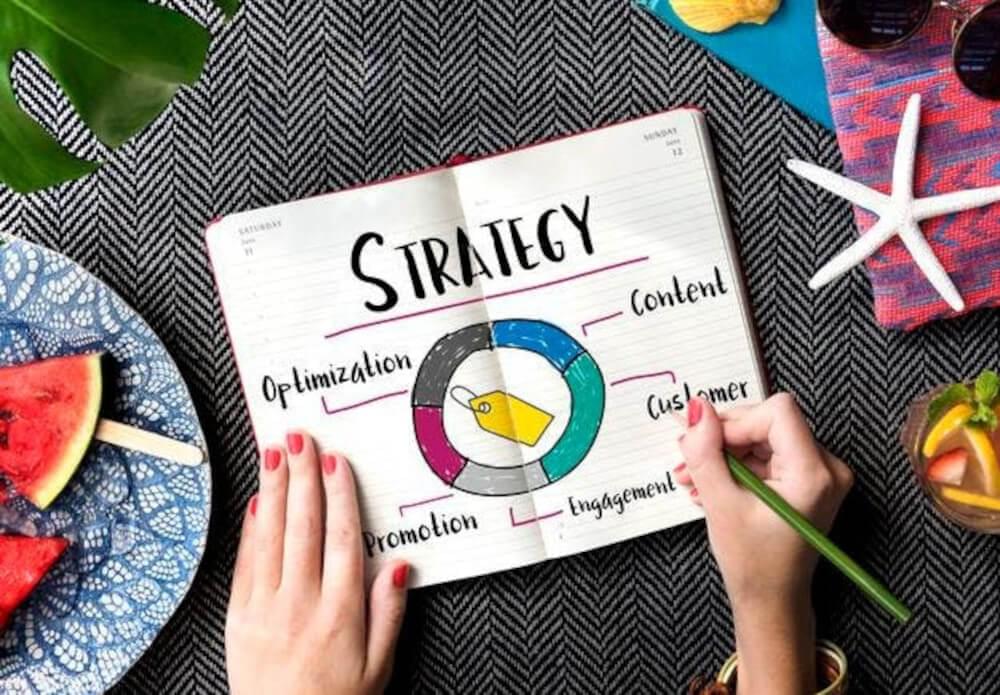 Strategy# 2: Get the advantage of the influencer market
Now you know your content needs to be as possibly good to have more chances of succeeding since you are paying to amplify your content for more outreach to the right audience.
Have you ever considered amplifying your content via influencers? The influencer market can be a powerful trick to reach the right audience. It's like you are able to hand over your mix-tape to the best producer successfully. It's difficult and tricky to pull it off, but it's a big-time shot if you do.
There are several ways to hook influential people in your circle or of your niche to share and amplify your content.
Try sending out influencers an email briefs
One of the most straightforward and legit ways to hook influencers is by sending briefs about your niche in a more meaningful way.
It is worth knowing that influencers may get dozens of such emails, if not hundreds, daily. So, it's wise not to be pushy and keep it precise and straightforward.
Be careful about copy and pasting the same email for different influencers. It will professionally damage your brand's identity if you forget to change someone's name before sending the email.
Hook influencer on social media platforms
It can be effective and simple by tweeting your new blog post to the influencers' pages. Make sure you keep the post short, enabling influencers to get the niche and post it for it to go viral potentially. It's the best way to promote your content within your industry instead of portraying it in a self-promotional context.
However, you can place all the important links to your stories, blogs, and articles before sending them to any influencer. The links leading to your best business stories can be a proactive stance, but don't spam people relentlessly with all links to your content.
Begin with Influencers' content as a starting point
It is genuinely one of the most effective ways to leverage the power of marketing influencers to start with his work. Paying attention to the influencer's work may give an empathized effect to gain the influencer's attention or pique his interest.
Strategy# 3: Use super remarketing
Super remarking involves the grand scheme of thought to promote your content. For instance, you promote your eBook at the enterprise level. Although you are already marking it on your websites and social circle, its conversion level is still low, and you need something more significant to get higher conversions.
Rather ten throwing your money for a useless cause, you can rethink the marketing strategy to hook more exclusive customers. Therefore you need to plan to hook readers or customers at the enterprise level. Such as:
Who works at a Fortune 500 company
Who works at the enterprise level
Middle management or c-suit class of an enterprise
People who are involved in purchasing
People who know your niche
It might seem a counterintuitive approach if you are new to marketing. So instead of throwing your money to a bad, it's better to have selective and purposeful targets. Therefore, it's necessary to plan for a wider audience and the right audience because it is useless to market to people who have no influence and have no purchasing power.
Content amplification using social media
Social media is a vast platform for your content amplification.
Post your content and ads on every social media platform like Facebook, Instagram, YouTube, and LinkedIn consistently to get good results. You can also promote your brand on different social media stories. But to get a good outcome, you need strong content which should be updated frequently.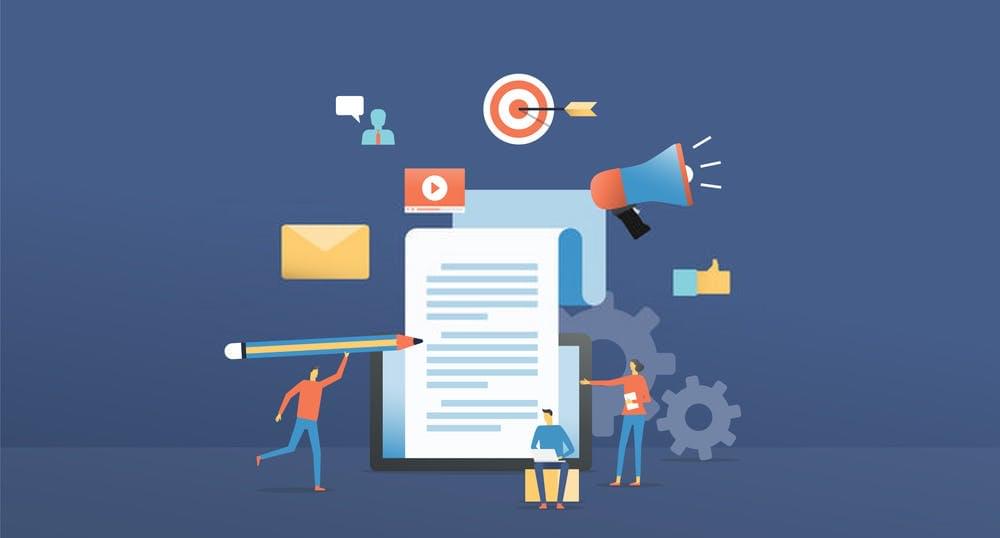 Content amplification tool #1: Text-to-Speech Software
Text-to-speech or speech-to-text software plays significant role to amplify content especially when you have to recreate, remodify or convert your blogs into podcasts to market your content in different forms at different social media handles.
AI-powered and intelligently automated audio conversion text are the top choice of enterprises because its not only a cheap solution but seamless, frictionless and productivity-oriented tool to enhance their digital transformation journey and customer experience.
Content amplification tool #2: Social Media Campaigns
Facebook:
Facebook is one of the good and easy ways to amplify your content. You can add posts and run ads with your latest content on a regular basis and make sure that it's engaging the right audience you want to engage.
You can create a group and share it with all group members or if you are a member of different community groups, you can also share it there. But do share your content where it can add value.
YouTube:
YouTube is a famous search engine in the whole world, and it can be used for your content amplification by creating video content. You can also use YouTube Ads to amplify your content.
‍Instagram:
Instagram has a broad spectrum for content amplification, so use good SEO skills, and there is an excellent chance of getting good traffic for your product.
Content amplification tool #3: Guest Posting
Guest posting is another cheap and useful resource for organic outreach and to get good results for your content amplification strategy. There are many content amplification platforms that can gladly republish your content and host a guest post. If it can be published in your relevant industry, it will drive good traffic by just adding a little value and time.
Content amplification tool #4: Paid Advertising
For content amplification, paid advertising is also one of the good methods.
You can use paid social media ads for your product awareness. Social media paid ads campaigns can reach large audiences. If you are going to launch a new product and want to get more people to know about it, run social media ads.
Another known and useful method of paid advertising is pay-per-click (PPC). if you want to achieve results fast, PPC ads campaigns is the shortest way out to promote your products and services. Moreover, relevant content and blog posts are great for PPC ads. And if you decide to run ads, make sure to use a Facebook comment moderation tool to have a complete overview of what's been said and shared about your brand under the ads.
Content amplification tool #5: Video Marketing
Video marketing is also used for content amplification. You can use these videos for your content landing page, which can add good value to your business. It requires proper planning and much effort. First, you need a good script to shoot and edit to get effective results. But nowadays, shooting videos and getting quality audio for your content has become get-able with the help of cheap AI-powered and smart tools.
For instance, shooting a quality video, you don't need a high-profile camera. All you need to know few tips and strategies to make your video engaging. For camera you can use you smart phone. Additionally, Zoom will help you record your video, if you want to maintain a low budget video making strategy.
Later, you can convert your blog into human-like voice with the help of Text-to-Speech tools and you can incorporate this audio into your videos. Your big-time problem will be resolved if you are unable to remove the background noise or uncomfortable with recording your own voice.
Content amplification tool #6: Podcast Promotion
Podcasts are big-time famous in content production and marketing world. They are hugely important for content amplification. You can plug your content on podcasts and give a specific link to your listeners. Through it, you can also track its engagement.
Podcasting was an expensive and difficult way of content promotion, but thanks to tools and handy online software made it cheap and posting your own podcast everyday possible.
If you want to take your content marketing strategy to the next-advanced level, start podcasting today. Better be late than never.
Related:
11 Best WordPress Audio Player Plugins of 2022
End thoughts
Conclusively, it's not easy to keep an eye on which approach works best for amplifying your content. Social media marketing are continuously evolving with new developments all the time. So, you need to choose a good strategy according to your business and frequently analyze which method is best for your business.
Don't amplify your content on platforms where no one will notice it. Amplify it where it gives awareness to your brand and promotes your business. But before spending money on different content amplifying strategies. First, your content needs to be good, which can engage the public and also not force it on them. It won't give a good impression which can annoy them, and as a result, they will block you in the future.
‍
Improve accessibility and drive user engagement with WebsiteVoice text-to-speech tool