accessibility
12 Best Tools For Bloggers That Are Must To Know In 2023
Mar 25, 202216 mins read
Whether you're a seasoned writer, professional or just starting out, having the right tools for the job is essential for any blogger. The right tools for bloggers can make blog creation easier, faster and more enjoyable - not to mention more successful.
There are literally thousands of different tools available for bloggers, so it can be tough to know where to start. To help you out, we've put together a list of some of the best tools for bloggers, covering everything from content creation to content distribution, and social media marketing.
Importance of Creating Quality Content
One of the most important aspects of any blog is the quality of its content. After all, without great content your blog will struggle to attract readers and achieve any kind of success.
Creating high-quality content isn't always easy, but there are a number of tools that can help. If your blogs lack the adequate quality, or doesn't grab the attention of your target audience, you will not be able to achieve your goals.
Even if your goal is to get subscribers, revenue generation, affiliate marketing, blog monetization, selling Ecommerce products, or signup to your software, the quality of your blog content matters.
While creating quality content, you will be facing these questions:
How to organize your content calendar?
How to proof read content to improve on errors?
How to distribute the content?
How to optimize content for the SEO?
In this post you will get answer to all these questions, with the help of different blogging tools that can improve your content delivery process.
The Extensive List of Essential Tools for Bloggers in 2023
Bloggers need the best tools to help them create high-quality blogs. In this post, we'll discuss some of the best tools for bloggers and how they can help improve your blogging skills.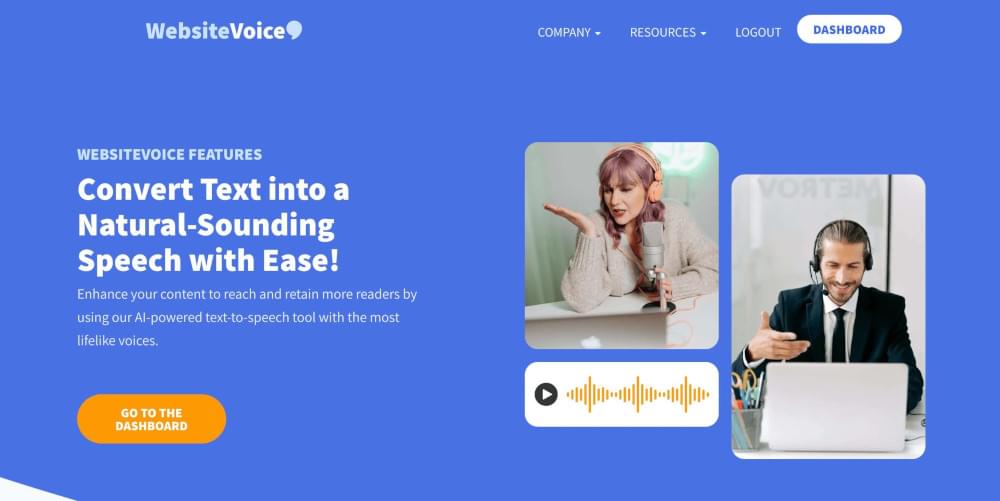 WebsiteVoice is our top choice for the essential tools for bloggers and publishers. It is a text-to-speech tool that embeds to any website or blog, and read out loud the text for you. You can select AI-generated voice in more than 48 languages, select between male/female voices, and also you can find different accent as well.
Site owners, bloggers, publishers, writers, and Ecommerce store owners can easily embed the WebsiteVoice Software to their website with a short script, and make their content speak to the audience. Bloggers love this tool to proof-read their content and reduce the stress to read the content again to find out any errors.
Moreover, this tool helps in improving your website engagement, and accessibility to the disable people, making your website and blogs ADA compliant.
This tool for bloggers is also used for content distribution on social media platforms, with the help of social share buttons on the widget. Users can download the article audio in the MP3 format, and can upload it as a podcast, or use it as voice-over for the video.
Key Features:
Customization for audio widget
Audio analytics
Social media share button
Download article audio in MP3
Voice speed control UVT
Faster audio conversion
38 languages
WordPress plugin
Pricing
Starter plan at $9/month
Premium plan at $29/month with more personalization
Professional plan at $49/month for better control and audio downloads
Try the free 14-days trial of WebsiteVoice now!
2. Grammarly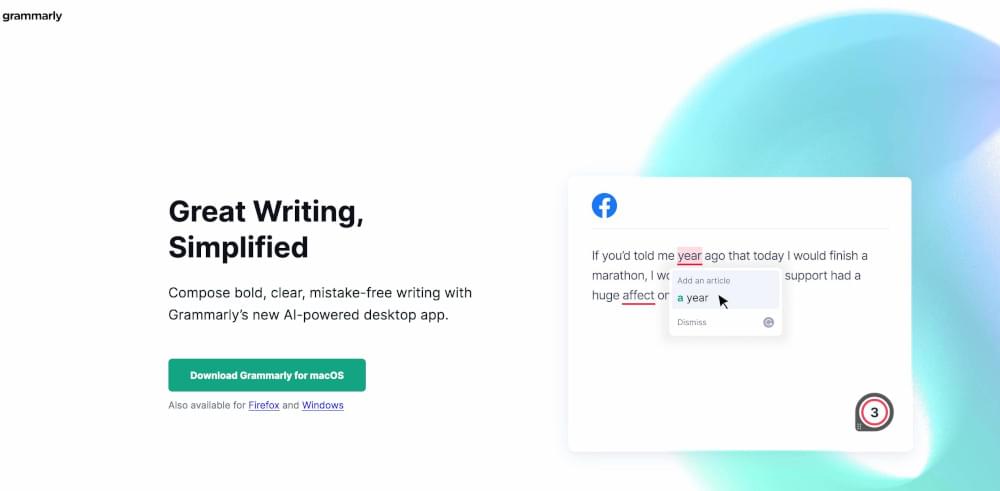 Grammarly makes your writing simplified and error free. It is a useful tool for bloggers to copy edit, check grammar, and automatically remove the errors in just one click. The Grammarly Online tool is free to get started that can give you essential features for free.
The spell checker gives you the suggestions, and makes the grammatical and spelling errors as red. This makes the bloggers and content writers work easier. If you can to do the plagiarism check and use the tool on Microsoft Document's desktop version, then you can go for its Premium plan.
The tool gives you suggestions across the web browsers and desktop applications. It can be used on emails, messages, documents, projects, forums, and social media.
Key Features:
Spelling checker
Grammar checker
Style guide
Tone detector
Grammarly APIS
Snippets and analytics
Pricing:
Free plan
Premium plan at $12 per month
Business plan at $12.50 per month
3. WordPress Editor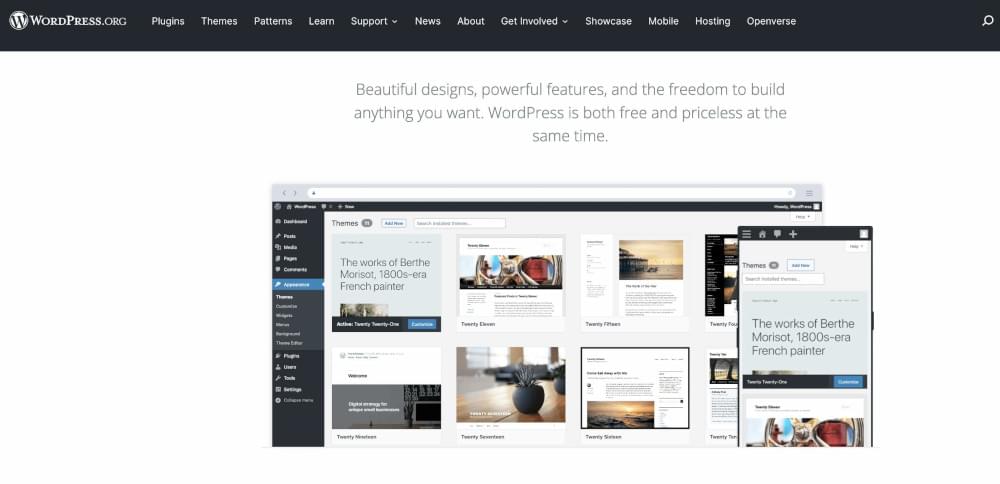 Next up on our list of the best tools for bloggers is WordPress. It is an open source platform that helps to create blogs, websites and applications. Now, people without any technical knowledge can also built a website and blog using WordPress editor with drag-and-drop feature.
Users can choose from various themes and plugins to use on this CMS. As this is an open source platform, people around the world contribute to it to make it a better platform. It is a bloggers friendly platform, and good for creating SEO optimized websites.
Key Features:
Media management
Several designs that are customizable
Good performance
Mobile responsiveness
SEO friendly code
Secure platform
Developers community
Pricing:
Free to use
Few add-ons and plugins are paid
Related:
11 Best WordPress Audio Player Plugins of 2023
4. BuzzSumo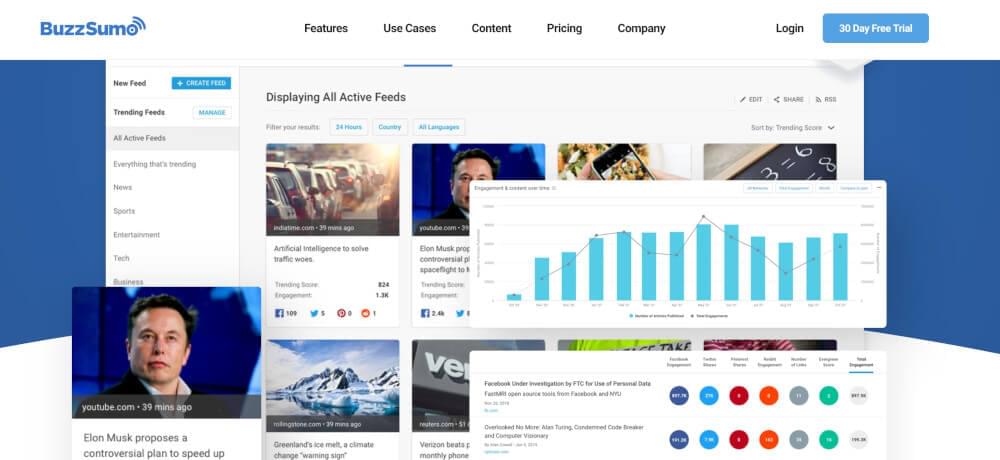 BuzzSumo is a useful tool used by bloggers especially in the content research activity. The platform help bloggers, content creators, and marketers to generate content ideas,
search for influencers, and track the website performance.
The tool gives you an extensive amount of information while doing research for competitor's content, and gives you the social share statistics for your topics. It is also used to refresh your old content, and track keywords for you and give periodic alerts. It is a useful tool for marketing and PR activities to grow your business through online means.
Key Features:
Content research
Content discovery
Keywords monitoring
BuzzSumo API
Digital PR
Pricing:
Free basic plan
Pro plan at $99/month
Plus plan at $179/month
Large plan at $299/month
5. Canva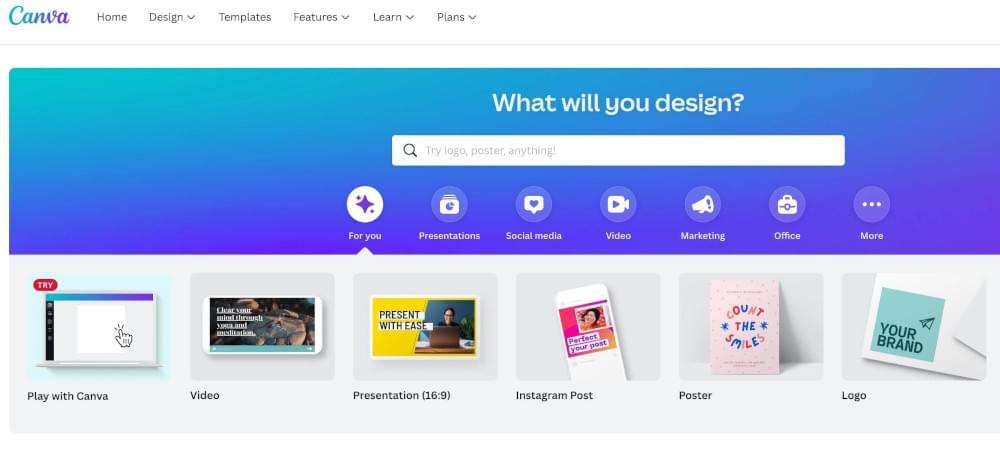 Canva is an easy to use designing tool for bloggers, social media marketers, and for students starting to learn designing concepts. Using this tool does not need any professional designing certification, as its pre-built templates, and drag-n-drop functionality makes it more intuitive.
User can make presentations, social media posts, poster, logos, videos, and more designing posts using Canva. The customization of this tool makes it one of the favorite design tools for bloggers and content creators who are just starting out.
Key Features:
Available on multiple devices
Photo editor
Image library and pre-built templates
Basic video editor
Cropping
Re-size images and videos
Save projects
Pricing:
Free package
Pro package starting at $12.99/month
Enterprise plant at $30/month
6. Crawlbase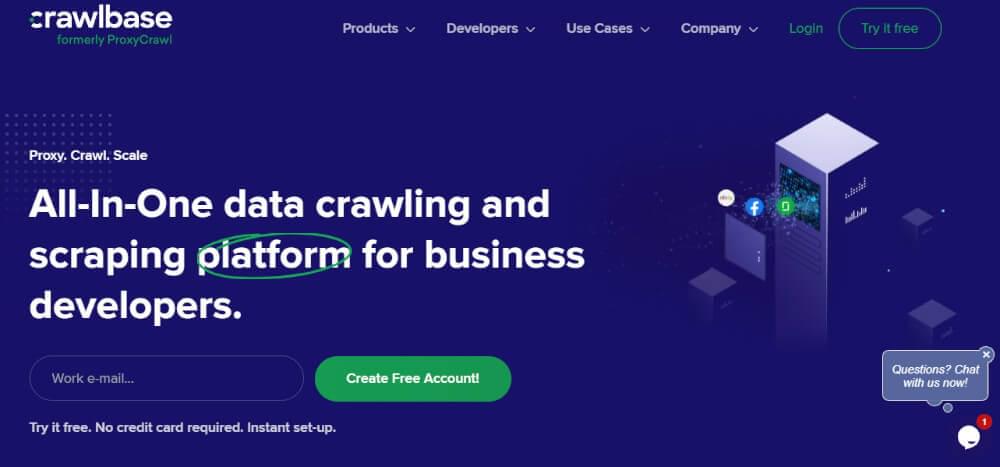 Crawlbase is the number one choice for bloggers, strategists, and publishers to get ideas on what people want to read. Crawlbase's Scraper API allows content marketers to scrape the Search Engine Result Pages (SERP) to get a broad idea of what users need to see. This makes them write their content in a way that gets the audience engaged.
Researching sites worthy to share your content is a painstaking process involving many details. You have to see if their blog style is similar to yours and then create topics that the audience would appreciate. For that, data can play a great role in helping you make quicker, better decisions to avail yourself of the best guest posting opportunities.
Scraper API is free for the first 1000 requests and returns accurate data every time. This is because of the team of engineers working behind the scenes to make sure there is no data loss with every request and the AI algorithm implemented to avoid any blocks, kicks, or bans when scraping at scale and for the sake of scalability.
Key Features:
No Infrastructure Needed
Zero Failed Requests
Easy To Use
Scraping SERP In-depth
Keyword Tips
24/7 Customer Support
Pricing:
Free Plan with 1000 Requests
Starter plan at $29/month
Advanced plan at $79/month
Professional plan at $149/month
7. SemRush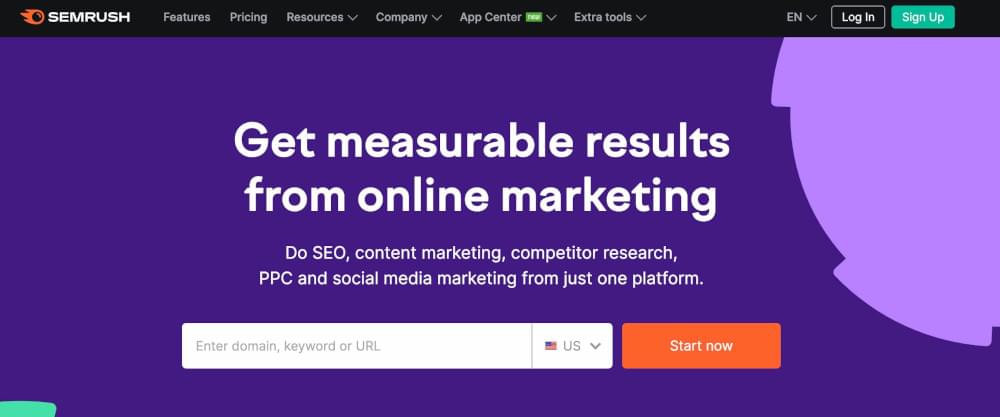 Next on our list of best tools for bloggers is a SEO platform called SemRush. If you want to build organic traffic, do SEO research for competitor's website, or want to run Google ads, SemRush all-in-one software can help you out.
It gives useful and easy to use reports for the organic research that are a must to create SEO-friendly content for your landing pages, blogs, and websites. It is a favorite go-to platform for bloggers to rank their content higher in the SERP.
Key Features:
Competitor analysis
Keyword research
On-page SEO
Local SEO
Backlinking
Content optimization ideas
PPC research
Blog monetization and many more
Pricing:
Free trial
Pro plan at $119.95 per month
Guru plan at $229.95 per month
Business plan at $449.95 per month
8. Ahrefs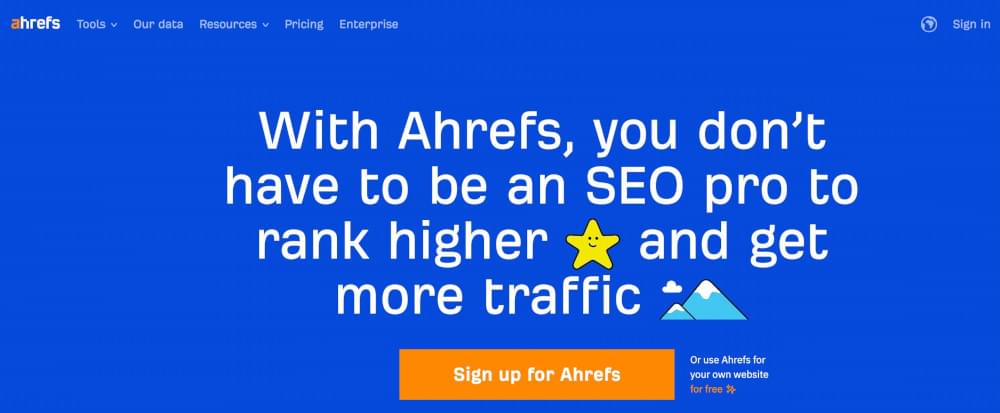 Ahrefs is another tool loved by bloggers for SEO optimization, and keyword research. This tool helps identify and compare the keywords across the competitor landscape, and check the difficulty of ranking on those keywords.
This tool is similar to SemRush and other tools in the market. However, they have some additional features and analysis logic difference for few reports. It is more targeted toward the bloggers and content marketers who are just starting out.
Key Features:
Site audit
Keyword explorer
Site explorer
Content explorer
Site rank tracking
Pricing:
Free trial available
Lite plan at $99/month
Standard plan at $199/month
Advanced plan at $399/month
Enterprise plan at $999/month
9. Yoast SEO plugin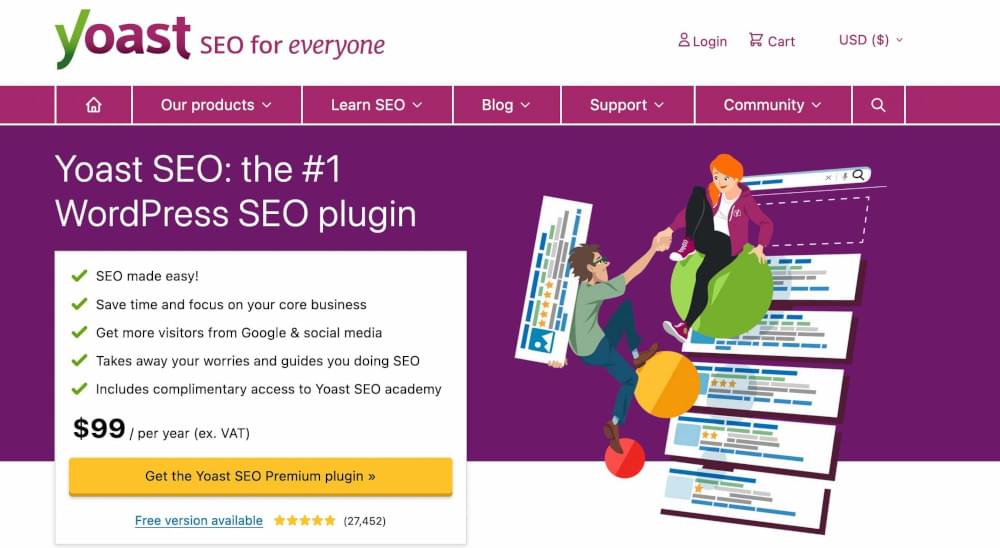 Yoast is the go to WordPress plugin loved by site owners and bloggers across the world. Using this tool make the work of the marketer and blogger more easily to create a search engine friendly landing page, or blog in just a few click.
The plugin can also be used on the Shopify website with its add-on. If you don't know anything about SEO, then no need to worry as this tool will give you suggestions on what to do on our posts, and create the sitemaps for your site as well. This is one of the blogging tools that has become a necessity for many marketers.
Key Features:
Free academy course
Keyword tips
Automatic structured data snippets
Readability analysis
Redirections
Backlink suggestions
Pricing:
Free plan
Yoast Premium at $99/year
Plugin subscription at $229/year
10. 10. Systeme.io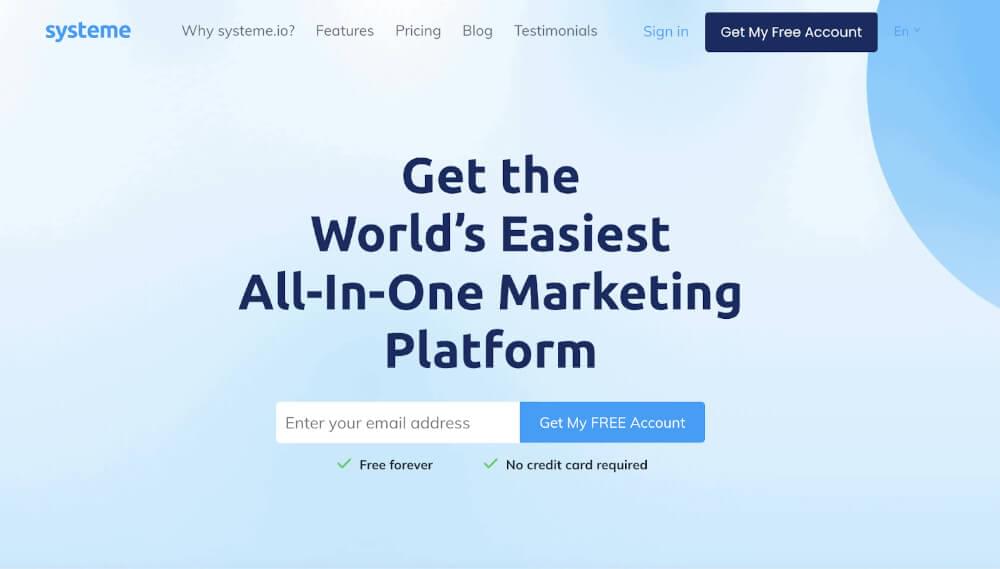 Systeme.io is an easy-to-use, all-in-one tool that keeps your blogging and business needs in mind. Offering a host of proven templates, you can create high-converting content and get more traffic in no time!
With systeme.io's visual editor you don't need any knowledge of HTML or any other programming languages. Easily insert images, move content, organize the structure of the post, and format text as you see fit with its intuitive drag-and-drop editor.
Monetizing your blog is also made easier with systeme.io. It has extra features such as email marketing, affiliate programs, product and service sales, online courses, and webinars to help get your blog content out for the world to read.
When you use systeme.io, you can create a website with a running blog in just a few clicks (and that's not even mentioning the other features you'll have access to)!
Key features:
Sales funnels
Email marketing
Website builder
Affiliate program management
Business automation
Evergreen webinars
Online courses
Blogging
Sell products
Pricing:
Free plan at $0/month
Startup plan at $27/month
Webinar plan at $47/month
Unlimited plan at $97/month
11. ActiveCampaign
ActiveCampaign is an email marketing, and automation tool that help bloggers to manage subscribers. This tool helps you create beautiful emails to send out to your users and blog subscribers using pre-built email templates, and you can even code your own emails.
The platform manages your subscribers to keep your email list healthy, and tells you if an address has bounced the email so that you can remove them or ask the users to update the correct email address. It is ideal for both B2B and B2C use case, and gives CRM features to manage the deal workflows smoothly.
Key Features:
Marketing automation
CRM and sales automation
Sales engagement
One time campaign send
A/B testing
Bulk edit
Support and documentation
Pricing:
Lite plan starting at $9/month
Plus plan at $49/month
Professional plan starting at $149/month
Enterprise custom plan is also available
Check this out:
10 Best Tools to Make Podcasts in 2023 And Beyond
12. Quora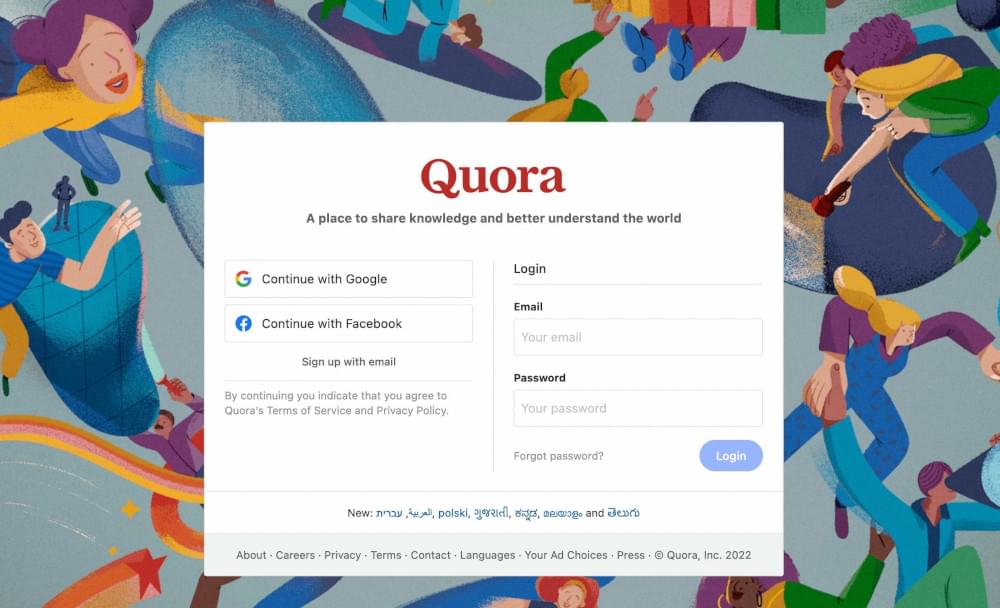 Quora is the go to forum, and Questions/Answers platform people use to find advice from experts and general public. It is an important tool for bloggers to learn about the latest trends, the most frequently asked questions by people about any topic of interest, and even bloggers use this platform to engage with the community.
You can also use it as a tool to gain readership for your blog, and use it as marketing activities to help target audience with the right answer to their questions.
Key Features:
Post questions to groups
Answer to any questions that are public
Follow groups and channels
Create your own group and add followers
Create your own blog on quora
Pricing:
Quora is a free platform to use
As it turns out:
We have highlighted some of the most common and important tools needed by bloggers to help them create quality content, and grow their readership and subscribers. Let us know what is your best tool to that help you as a blogger in comments.
Improve accessibility and drive user engagement with WebsiteVoice text-to-speech tool