accessiblity
The Future of Web Design 2022
May 11, 202213 mins read
Going through pandemic-prone years has left many of us juggling too many balls.
Almost all the businesses are grappling between accelerating the digitization of internal processes and bringing staffing and budgeting back to normal. They are looking everywhere to invest in the changes that will bring more outcomes in the long run.
How are the businesses defining their top priorities for digital transformation and improving their digital infrastructure and process in 2022?
Some interesting insights popped up in the survey. Digital transformation hit the list of being the top prioritized tasks for entrepreneurs in 2022. Several leading technologies such as the Cloud,automation-powered analytics tools, digitizing eCommerce platforms, web design transformations, and security compliance come at one of the most prioritized technologies of 2022.
Why is web design important for your business in 2022?
We can't deny the importance of web designing and the future of web design in any era, let alone in 2022 or in the upcoming future.
Web designing has always been an integral part of building brand identity, digital transformation, and the growth of the business. A uniquely-sleek web design can make your business and products stand out at the local market and beyond seas. The more good web design in terms of simplicity shares symmetry with business identity, the more positive experience for your users to understand your product and business mission and vision.
Good web designing is what we imagine and believe and then makes it visually visible.
With the development of technology like CSS, JavaScript, and HTML. Web designing is getting better day by day.
Today everything is shifted to an online world. Your website plays a significant role in building your brand identity, making it appealing and memorable and growing the chances of business growth. Therefore, transforming web design and constant design changes can attract more users, last a more lasting impression, and help you beat the fierce competition in the post-pandemic world.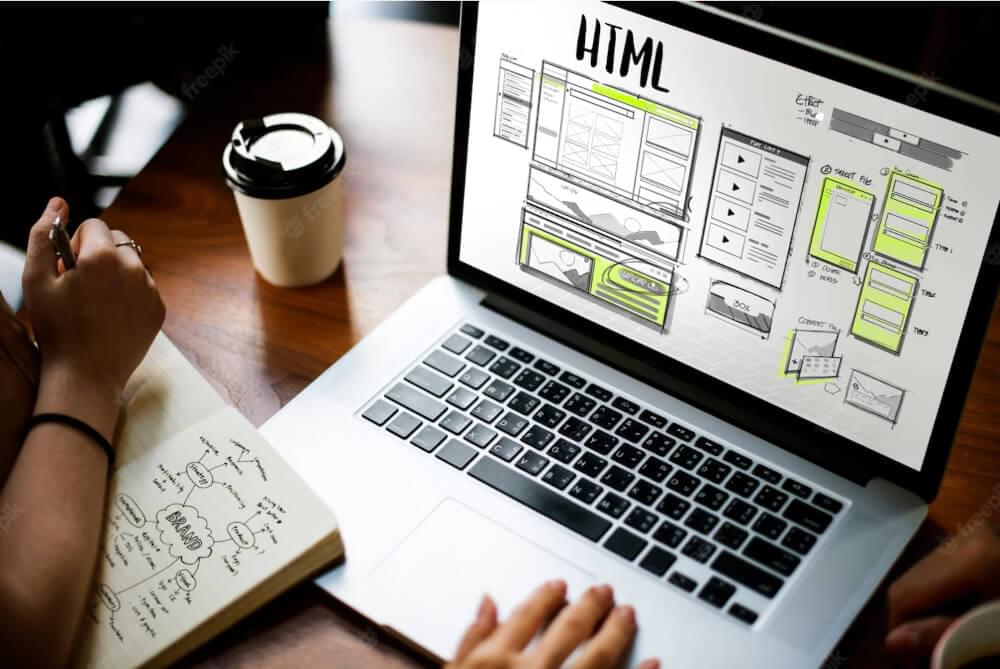 How can web design change the future of your business?
You might have observed lots of development in the field of web designing. From the beginning to the present and going beyond today, web design went through several phases of transformation. The look, feel, and the run of websites have been changed.
The transformation continues, making the web design and development journey easier for business strategists and creative content designers. From a little visual pattern to a complete design, adding new technologies and how they will be used is not an easy task when there is a lot of competition in the market.
Consequently, to meet all the challenges, web designers have to pay close attention to the development of a website with the new technologies. It needs a lot of diligence and time investment to build a unique brand identity that could stand against hundreds of competitors.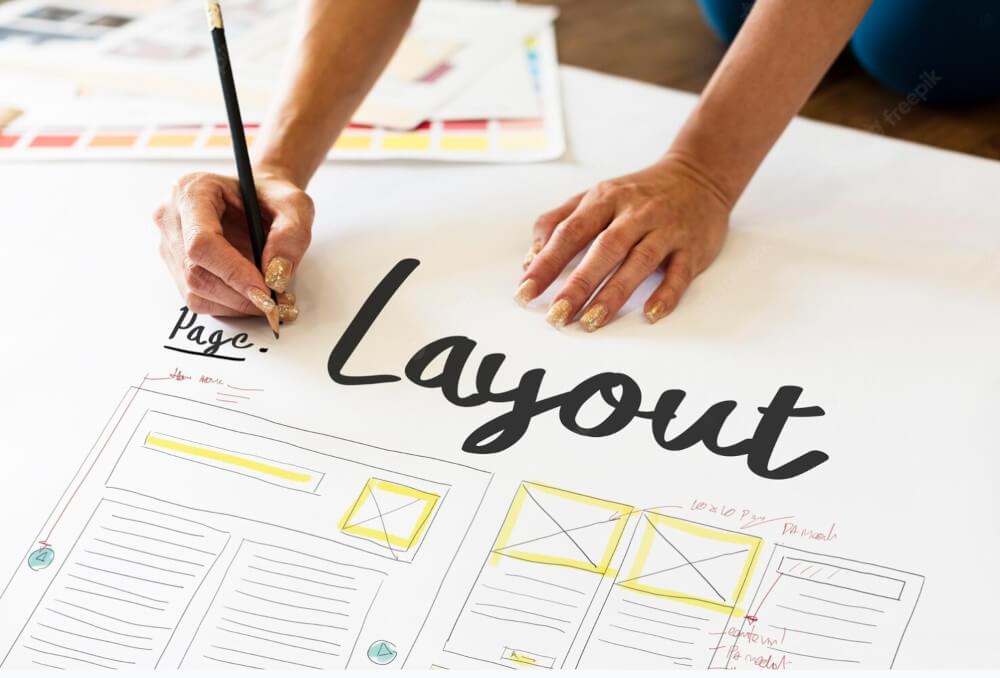 Is WordPress the future of web designing?
With time, WordPress has come a long way with many improvements, and work on it is becoming easier with adding WP Bakery, Beaver Builder, Gutenberg, and state-of-the-art blocks.
In the future, we are expecting WordPress to become easier for those with no web designing experience to build a website with the help of pre-installed and user-friendly templates with more development.
WordPress is in a strong position to rule the world of web development. WordPress is already the most used and famous CMS across the globe and the future of it in web designing is above the excitement. With the endless opportunities, easy availability of the internet, and advancements in AI development, including AI website building, WordPress stands at the forefront of innovation.
A web designer is a person who designs and makes a website by using textual content, pictures, graphics, visual design component, animation, and video as per the requirements of the client. Web designers can create a new website or can make amendments/improvements to the existing website.
The importance of a website is crucial in any business. You can present your value, history, product detail of your company, interact with your clients easily, get feedback, and make improvements.
Developing a website involves many technical steps. Like the front-end HTML development, and backend CMS development (WordPress, Drupal, Joomla). So the job of a web designer is very critical, especially for the future of web design in 2022.
A lot of time and effort was put into developing a competitive website that can stand out and give your business a boost.
What is the future of web designing?
The future of web design 2022 is adapting the latest trends to make lasting improvements. In the world of competition, you need to be savvy as you can't follow every trend randomly; you should see the advantages first so that your website gets popular and get more traffic.
1. The future of web design 2022—convenient & seamless websites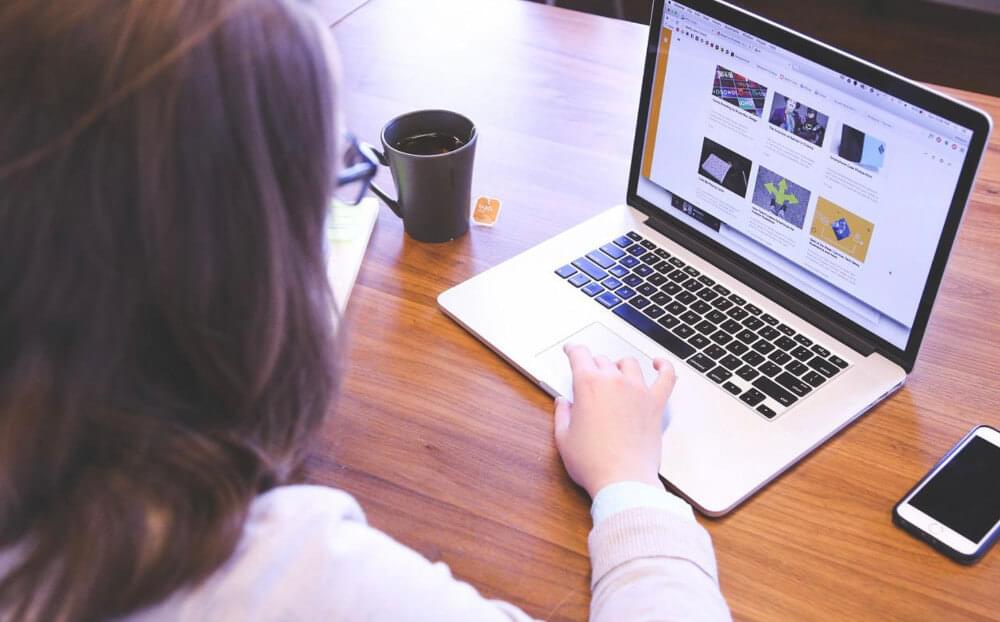 The future of web design 2022 demands that websites need to be seamless and accessible, offering all possible convenience to users. With the evolution in technology, people rely on your digital platforms from their smart devices, PCs, and laptops.
Therefore, you can't ignore the importance of a mobile-friendly site if you want to increase your users.
Web designers are also making customized websites based on different criteria like users' location, their device, and other devices they are logged into. You can send notifications about new deals with the help of links to their smartphones so that customers can check it immediately without wastage of time and give a response on it.
2. Take a quantum of leap in automation tools
The Pandemic curved the tone of digital transformation.
Businesses that have been articulating and advocating the cost of digital transformation are finding themselves in miserable settings to go through this Pandemic. Part of their behavior is self-reinforcing the trends that accelerate the adoption of online customer support eCommerce stores' online collaboration.
There has been a significant shift in doing things online during this Pandemic. A big-hitting trend is online shopping. Amazon and other online businesses were able to digitize the process of buying and selling.
How can businesses and digital platforms imply this kind of digitization process?
How can they get customer infinity?
How can they keep track of online customers?
How can they cross-sell? How do they map the patterns of customer behavior?
For this, they rely on the process that hosts smart automation tooling to get insights into customer behavior patterns that help them define their strategies to track and land customers. The customer relationship management, supply chain management, the process of accounting and planning, the mass of conventions and kickoff meetings are all digitally transformed. And the better you have it sorted, the more chance you have if you ever decide to sell your eCommerce business.
All industries can embrace the power of analytics and its information-driven insights to align their business goals with their execution strategies.
Smart automation tooling platforms are the future for execution, building customer relationships, and making informed decisions about the company's goals.
Check this out:
SaaS Sales Tips: How to generate leads with voice technology?
3. Add chatbots and Text-to-speech-tools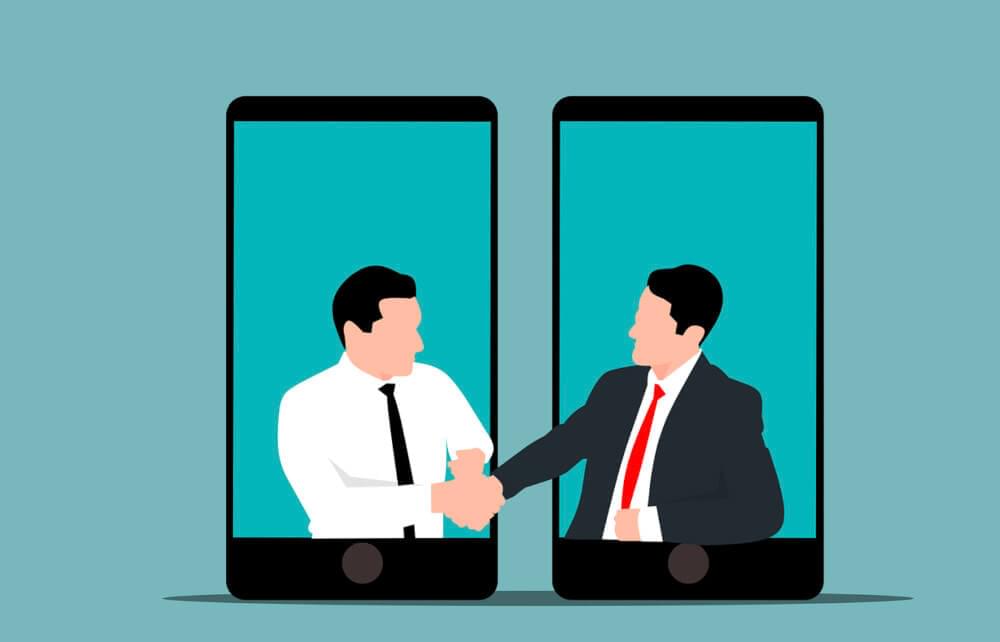 Website revamp in 2022 and onwards will not be that simplified, such as changing content, web design, and adding more landing pages–it will be more likely to add more tools, plugins, chatbots, and AR/VR models to showcase products to the maximum reality.
In other words, website revamp will become easier than today because most of the job will be taken care of by AI-based tools.
Regardless to say how chatbots can help you dig deep down into users buying psyche and help you advertise your products accordingly.
Text-to-Speech tools are great help for users to reach a specific product or information seamlessly. With the help of these tools, making follow-up on product marketing strategy has become a matter of minutes job. Podcasting, video making and audio blogging are on boom due to audio tools and technology.
4. Responsive web designing
If you're planning to revamp your website in 2022, you should know how responsive design can give a different view of your business.
The answer is easy. Mobile web traffic has surpassed desktop and now consists of most website traffic, making up more than 51%.
When more than half of your potential users are using mobile smart devices to browse your website, you can't just provide them with a page designed for desktops. It would be difficult to read and use, leading to a poor user experience.
But that's not all. Audiences using the internet through smart devices also make up the majority of search engine visits.
Eventually, smart devices have evolved into one of the essential promotion channels over the last decade. Mobile ad expenses grow 4.8% to $91.52 billion, even in a post-pandemic market.
Whether you decide to publicize on social media or go for an organic approach like YouTube SEO, most outreach will come from mobile users.
Alarming conversion rates will lead to more irregular leads with the loss of time, effort, and money spent on ads. Therefore making your landing pages mobile devices friendly is non-negligible. Otherwise, you won't be able to optimize ROI on your marketing endeavors.
5. Ensure website's security-compliance
Website revamps stands first when businesses decide to go for digital transformation. Security compliance stands at the prioritized scale for web transformation to open up security portals and systems that need to be invested in.
4 years ago, Gartner predicted that 60% of businesses would face security risks and failure in digitization due to their inability to cope up with security measures required in the digital transformation process. In 2020, security compliance became the second most crucial investment priority after Cloud.
One of the reasons why businesses face security risks and failure in digitization is outdated security methodologies. The Year of Access study conducted by StrongDM found that legacy approaches to infrastructure access resulted in 65% of organizations continuing to rely on shared logins for infrastructure access, which is a recipe for all significant security risks.
The endeavors of digitizing the internal process can become meaningless if the businesses are unable to protect their vital data assets, and the complexities that involve the transformation process if they are not managed properly through security portals.
Security is everyone's responsibility, and it needs to be automated and upgraded along with digital transformation.
Some closing insights
We were all so caught up on identifying the benefits of work from home during the Pandemic.
Going through the web revamp and digital transformation process, we shouldn't not forget the miracles artificial intelligence and the internet of things can do for us to automate digitization and security compliance and to build the narrative of successful business scope in 2022 and beyond.
What do you think is the outcome of digital transformation? If we successfully come out of the lockdown restrictions or the COVID really goes away? And what are the things that you have been holding on to and want to spend money on? If we go back into a normal economy?
Improve accessibility and drive user engagement with WebsiteVoice text-to-speech tool