accessiblity
User Retention: Comprehensive Guide and 13 Tips to Improve User Retention
May 13, 202219 mins read
With the rise in traffic and sales, there is still assurance the users would like to return unless they get the best user experience or incentives. It's much easier to convince the users who have used your products instead of getting new ones. Therefore, every business wants to pay extra attention to user retention strategy as it generates more revenue and more returning customers.
So how can you make a user retention strategy to keep your existing users engaged and satisfied?
Before then, you need to know what user retention means and what best user retention practices you can adopt for the growth of your business.
What does it take to have a user retention strategy?
It takes a good deal to earn users' loyalty. After doing lots of hard work to bring users to your ecosystem, it will be a massive loss if you lose them again. Therefore user retention strategy plays a significant role in measuring the key performance indicator (KPIs) to measure the growth of the business.
By going through this blog, you will read out one of the most practical user retention strategies used by famous brands to keep the existing customers over the board. Also, you will get to know all the must-haves that you can test out to improve your user retention strategy.
1. Analytical breakdown of causes behind higher churn rate
Metrics play an essential role in keeping a diligent check on overall business growth.
Simply put, companies deeply analyze the number of users who churn and discover the reason behind the churn.
The higher churn rate means many users have stopped doing business with you.
Therefore companies use intelligent analytics tools to get better qualitative and quantitative feedback to reduce churn rate and increase user retention.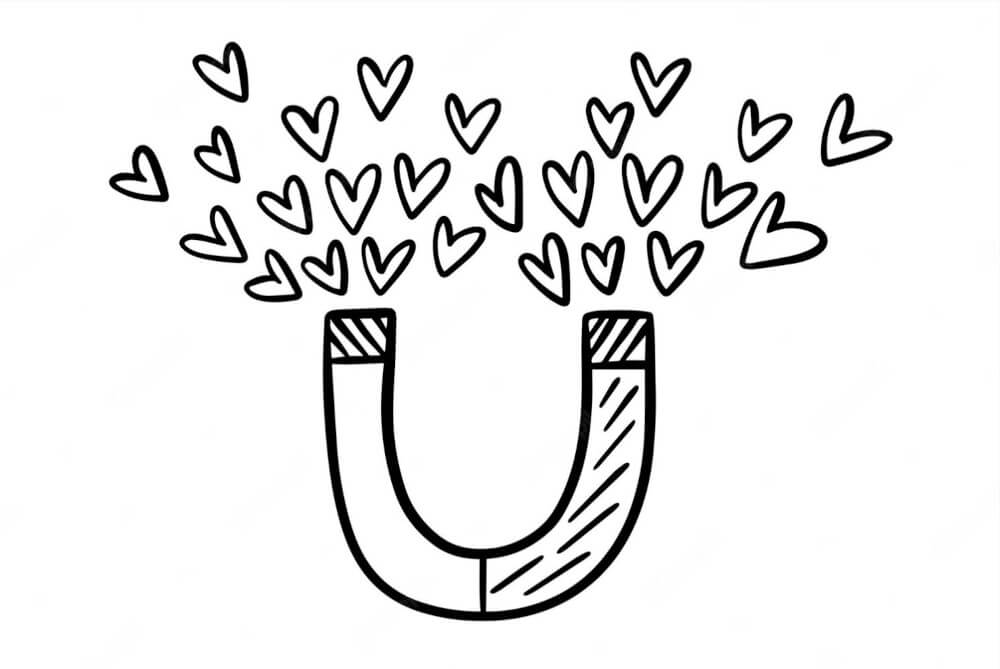 2. Create a consistent user feedback loop
It's nearly impossible to maintain business progress if you have no clear idea of how your users feel about your products and services.
To improve the retaining process, you need to begin with a feedback loop for collecting user feedback. A feedback loop means gathering, analyzing, and sending out user feedback to relative bodies within the company.
One of the easiest ways is to ask your users to participate in product feedback surveys. It offers a systematic way for collecting, analyzing, and distributing users' feedback and surveys.
One of the common feedback collecting methods is to requesting users to participate in feedback surveys, user testing, and focus groups. You can easily collect feedback using a tool like Jotform Survey Maker. One of the instant ways is to train your teams to start retaining customers through the information collected through customer feedback and disclosing that information with the rest of your organization.
The gathered feedback can help you analyze the users' demands, and further help you look into trends and areas to enhance user experience. Sharing it with teams will help them to improve operational and internal infrastructure.
For instance, sharing the gathered product reviews will help engineers and development teams address flaws in the product's design.
Knowing your existing customers' demands and problems is the key to survival. Businesses cannot grow if they don't know the areas of improvement and efficiently address criticism and improve the customer experience.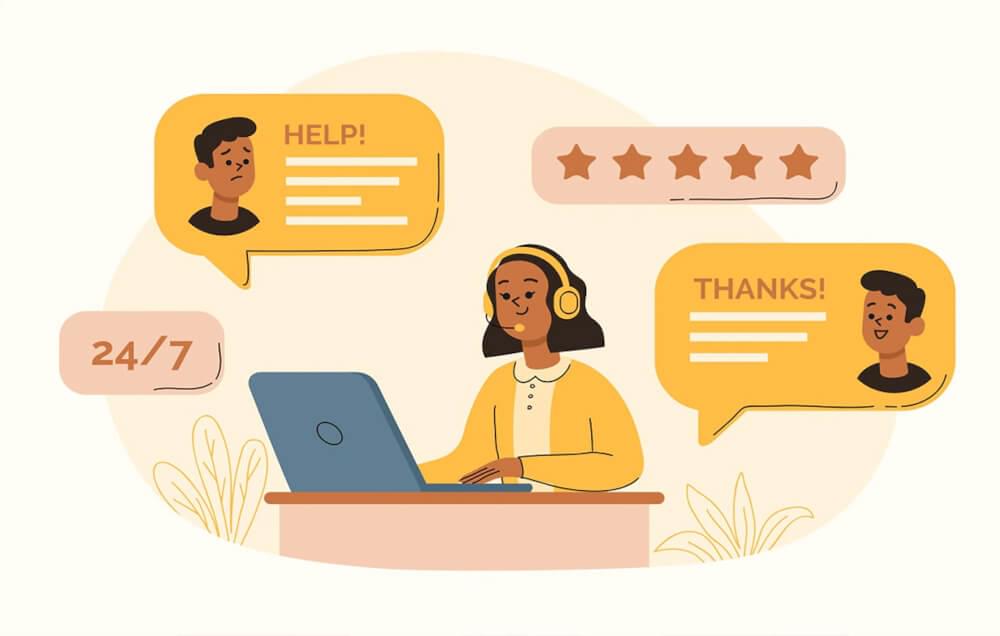 3. Maintain a customer communication calendar
There are several ways you can reach out to your customers and re-establish the relationship back. First, you have to maintain the communication calendar and maintain proactive communication to create opportunities to upsell and cross-sell. Maintenance of the calendar means you have to be in touch with the customers who are not in touch with your brand.
More likely, its look like a chart that maintains the track of customer communication. It means you can see from the chart when was the last time a customer reached out or shows the alert signals if customers haven't been in touch for a while.
For instance, if a user's subscription is about to expire, you can send out an email with a polite reminder to let them know they need to renew their subscription. Moreover, you can send out newsletters to make them aware of promotional offers and proactive user service features that remove roadblocks before users know they're there.
4. Send a weekly or monthly newsletter.
A business newsletter is one of the simplest, traditional, and cost-effective ways of user retention. Even though it's seamless, newsletters can remind users of your products every time they open their inboxes and see your email, even if they are scrolling through.
Nowadays, email automation is a great help in sending out all the updates on time. Moreover, you can send the email using an RSS feed on a designated frequency, it doesn't require you to send emails manually.
5. Initiate a user education program.
A user education program establishes a long-term investment in your customer base. Educating your customers about all technical insights and letting them know in-depth knowledge of the product can help them maintain the product well.
The users may use it as self-service tools like a knowledge base and a community forum. This knowledge may help them in their daily lives. Wherever they will use this knowledge, they will remember your brand and product and perhaps would like to recommend it to their friends and relatives.
6. Build trust with your customers.
Trust is the key factor in building long-lasting relationships with your customers.
Buying your products doesn't mean your customers trust you.
Trust takes time to build.
Before making a final buying process, 81% of users believe that trust plays an important role. Gaining trust isn't a one-size-fits-all tactic that any company can execute overnight. Trust means reliability, capability and transparency in the product development process.
Moreover, your users believe in how you respond to their problems. A constant follow-up on your customers can also help them trust your product, your efforts in resolving their queries, and your capabilities to offer them timely solutions.
7. Offer exceptional services.
Offering a unique product that is better than your competitor is not something that happens every day and is not easy to achieve. Even if your product competes over your competitors, the reward is worth a while for the longer run.
If your product is much smaller than your competitors, you still can win the hearts of your customers by quickly resolving critical pain points, tracking their problems and demands, and putting effort into retaining your older customers.
Buyers make buying decisions depending on the things that are valuable to them, such as getting quick solutions to all roadblocks, eliminating a kink in a workflow, or getting an automation process that resolves all the problems and answers to their queries.
8. Start a customer retention program.
A well-defined user retention program includes several tricks, tips, and strategies. By retaining your old users, businesses help them drive more value from their products, encourage them to share feedback, influence new potential customers, or build a like-minded community of customers to connect with. We have gathered a list of user retention strategies you can execute to bring your old customers back.
The best user retention strategies may include:
Offer customer service tools.
Rationalize the mistakes and offer amendments as possible.
Be an inspiring business brand for your users.
Empower your users with information, transparency, and convenience.
Always provide the leverage for flexible customization.
Scheduled communication with your customers.
Make a difference with your products and services from your competitors.
Use subscriptions to strengthen the user experience.
Use best user experiences to produce positive feelings.
Make a significant effort on social media concerning users' problems.
Educate your users.
Some surprises and delights are fun and make longer impressions.
Show support on the right platforms.
Show gratitude to your users.
Offer incentives before they decide to cancel of subscription.
Think of seamless and creative ways to build trust with your users.
Build a like-minded community that is closely related to your business niche.
Try to become a healthy part of the customer's lifestyle.
Establish loyalty with a one-of-a-kind product.
Offer 24/7 customer care services that solve their problems.
Always keep looking for the launch of the things that can grab their interest.
Use gamification and referral programs.
13 Chosen Tips to Increase User Retention
User retention offers multi-dimensional benefits. Focusing on retaining older customers saves money, time, and effort. Therefore, businesses spend their efforts on user retention strategies to win the hearts of their existing and ever-returning buyers.
1. Have a Mission Statement
Inspire your users with a business mission. The survey shows that 64% of users want to buy from a company that shares the same values the customers are looking for. Some of the users show interest in goods and services that are relevant to their lives and demands in some ways.
It is also known as implicit egotism when people associate themselves with other people, places, and things that resemble to their culture, religion, and country. That is why the businesses should ensure that they stand for something attractive to like-minded buyers.
By having an inspiring mission and vision statement, the businesses can promote community values or address environmental issues and can retain customers for some higher mutual perspectives.
2. Collect Customer Feedback
Collecting feedback has become the crux of any product promotion strategy. From email marketing to manual methods of gathering feedback to the feedback generated from automated tools–feedback is everything. There are several seamless ways to collect feedback.
Either you can engage your marketing team to send emails, newsletters, and promotional emails to contact and re-establish relationships with older customers. With the help of feedback, you can improve your products and services and enhance user experience and satisfaction. It also makes users feel valued, and their opinion matters to your business.
3. Capitalize on a Product's Momentum
The release of new features can enhance the interest of new buyers. Introducing new fancy and exciting features that can grab the attention of users and resolve their problems instantly are the must-haves for the improvement of the business.
You can call for extraordinary advertising for these innovations that can pique the interest of your loyal customers. The surveys show that 30% of users are influenced to buy your products when they are informed of new features and recommendations.
4. Educate Consumers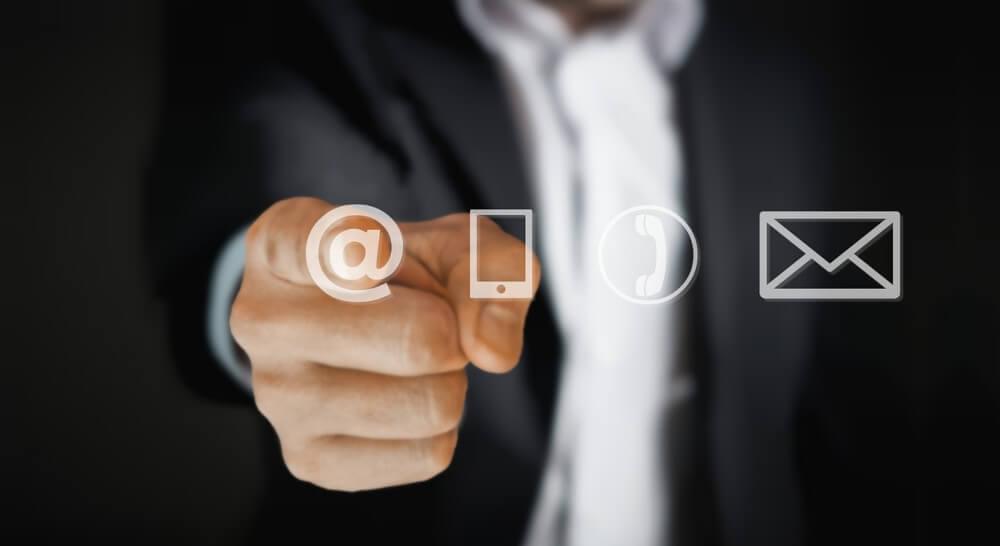 Educating consumers is not as costly as it seems to be. It is a long-term investment that can establish a robust basis for your business. By informing your consumers about all technical issues they can avoid, your education program can maximize the sale of your product. The study shows companies can increase their ROI by 32% if they invest in user education programs.
The worst thing a company can do is to leave its users uninformed and confused about the operational functionalities of a product. There are several ways businesses can educate their users, such as:
Offering product demonstrations and tutorials.
Sending them instructional videos via email or posting them on social media handles.
Offering training sessions through user support teams or sales teams.
Making an online course for users to self-train themselves.
Building a like-minded community of product experts for reference and resolving users' queries.
5. Develop Customer Relationships
Communication is the key to building a robust business user relationship. Good communication can enhance trust level, compatibility, and transparency for users and help them make a final buying decision despite improving sales. Moreover, the users believe their opinions are heard and valued. Good communication can help users to request personalized features.
6. Create a Personalized Customer Experience
Offering a flexible, customized user experience is what brings old buyers back. 79% of users think that they are influenced to buy the products if they think they have the leverage to get customized features. By respecting users' convenience, businesses should go to any length to provide them with the best user experience.
To promote users' convenience, the company can create online forums and virtual logins for users to submit their feedback on their demand for the customized features.
7. Offer Delivery and Returns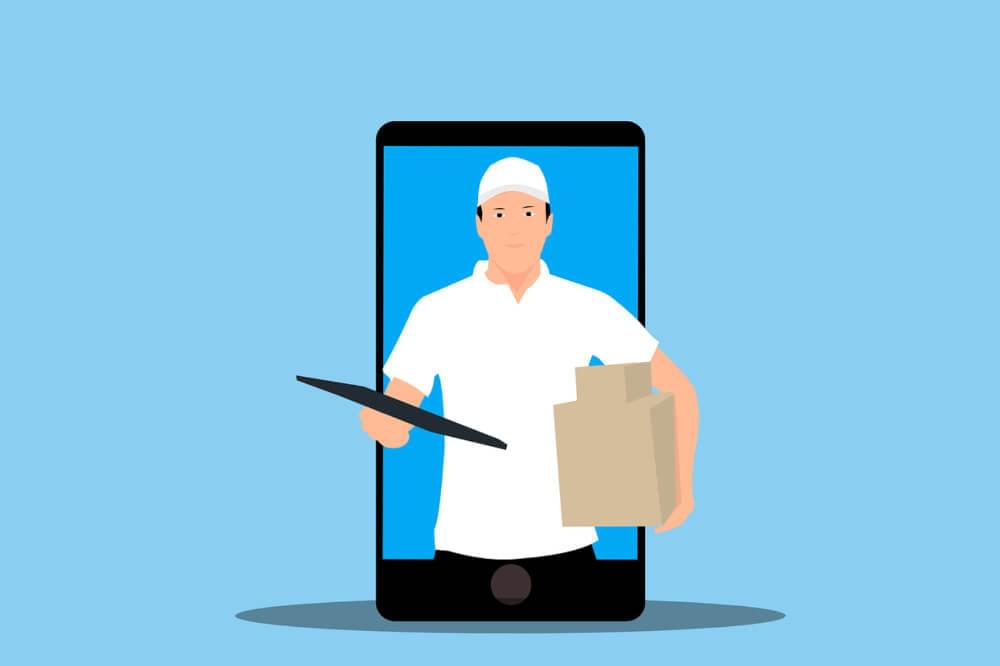 Older deliveries and easy returns play a vital role for online buyers. Many buyers make final buying decisions based on free shipping and discounts. Respecting the psyche of users, retailers must provide low shipping costs.
Moreover, the product return process should be as seamless as the product buying process. Don't create strict policies to return the product. Make your users fear-free when they come to your stores or online stores to buy products. Make their buying and returning process as seamless as possible.
8. Provide Excellent Customer Service
Excellent customer services are not just about pleasing your customers or some shallow promises, promotions, and discount vouchers. It reflects on how businesses resolve buyers' problems. Good companies always dedicate customer service teams that ensure all users' problems are well met.
Customer feedback gathering works great as long as your sales team or customer support teams return to them with quick solutions. All the complaints are addressed at the right time. Moreover, user support services should be available on all sales channels, social media handles, and digital platforms.
9. Prioritize Both Quality And Speed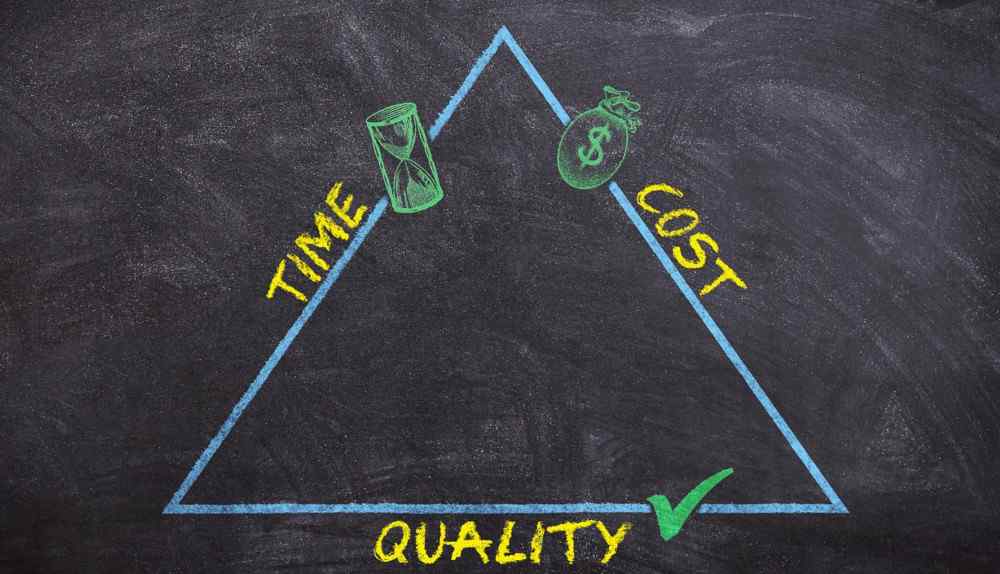 In the past, before the pandemic, users used to prefer quality over delayed services. But now, things have got speedy. The users expect good quality with swift results. If you don't offer both, your users are most likely to go to your competitors for speedy and quality-oriented services.
10. Utilize Subscriptions
The business can increase user retention by launching a monthly subscription schedule. According to the survey, 15% of online buyers sign up for at least one subscription to receive products, promotions and discounts. The company offers subscribers exclusive items and discounts accordingly to establish a customer loyalty program.
11. Establish Customer Loyalty Programs
You can create a great loyalty program by having an in-depth insight into users' demands and needs. It's a program that offers incentives, benefits, and conveniences to users. You need to look for several things to make your loyalty program a success.
Many businesses offer their buyers a chance to become loyal members at the checkout when users focus on completing the transaction. Nevertheless, users are more likely to join your loyalty program when it is automatically initiated for them upon their initial transaction. Making your users enrolled and engaged to the loyalty program is another challenge.
The studies show that people enjoy loyalty programs with a hierarchy such as VIP, premium, or gold members. Nevertheless, the scheme only works if there is a lower class within the system of your product selling program. A study shows that people are more likely to participate in loyalty programs if they are assigned positive labels, such as addressing loyalty members as amazing or excellent people who are causing prosperity in multi-dimensional ways.
12. Convert Negatives into Positives
Persistence is the key to everything but seeing your online buyers losing every day is so discouraging. The studies show that 60% of abandoned buyers can come back if they are reminded often. Reminding means the customers' reminders via emails, newsletters, gift vouchers or discounts.
13. Reward Loyal Customers
The company should recognize and show appreciation for users' advocacy for the improvement of their brand or product. The businesses should establish a referral program that offers their users a special discount at every product's recommendation. The management should establish a review on social media handles to appreciate their users there's who recommend their products to their friends and relatives.
You can go for several other user retention strategies, but the only strategy that can work is always to value your customers. Businesses need to invest their time and efforts to develop an effective way to appreciate the values of their users to make them come back to buy your products and trust your brand.
Over To You!
In this blog we have highlighted some of the top user retention strategies you can implement and improve your online business growth, and give a better value to your customers. Let us know how these strategies have helped you out in improve user retention and boost revenue.
Improve accessibility and drive user engagement with WebsiteVoice text-to-speech tool