text to speech tutorials
Introducing Social Sharing For Audio Articles Using WebsiteVoice
May 26, 20224 mins read
We are excited to announce the addition of one of the most awaited and intuitive feature to our Text-to-Speech tool for websites, a "Social Sharing" button for the widget.
Our latest feature introduction in the content technology brings in the convenience to the audio content consumers, listeners and content creators from every niches. We are continuously working to bring the best possible experience for the WebsiteVoice users that are full in line with the modern ecosystem.
The inclusion of social sharing functionality to the audio blogs will help bloggers, and website owners to give feasibility of text and audio content sharing with ease.
How to enable social sharing for your audio blogs?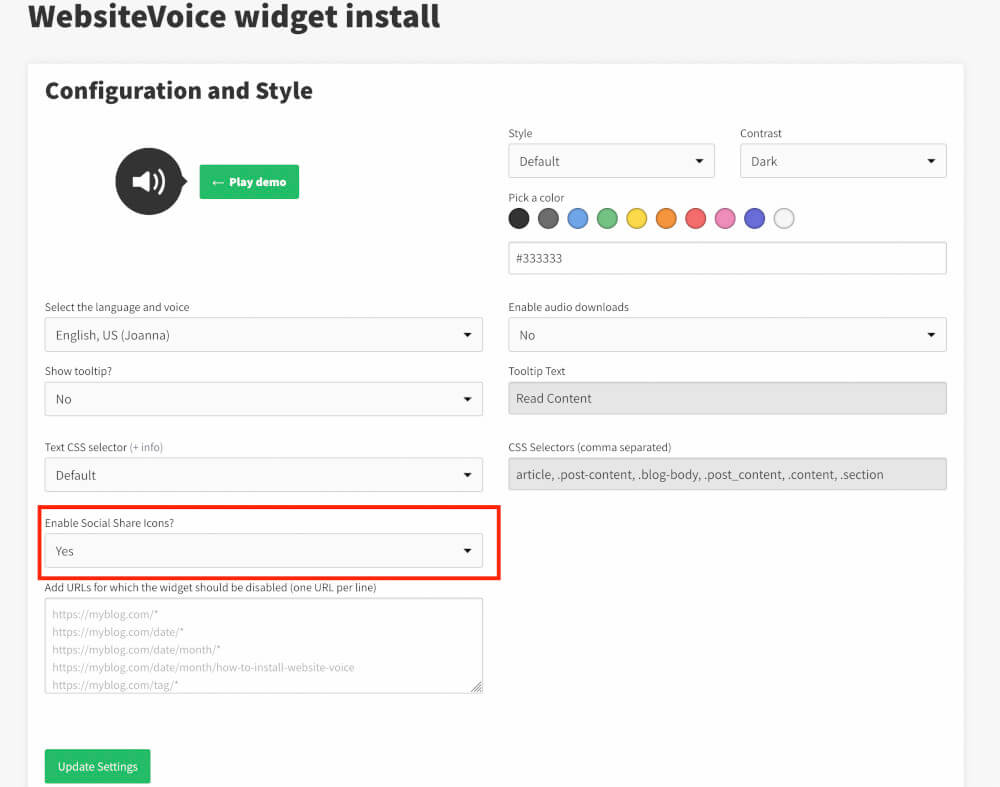 Get started with the social sharing for your blogs, landing pages, sales pages, and any online resource is made simple using WebsiteVoice. We have worked to remove the lengthy steps, and it can be done within just a few clicks.
Steps for enabling content sharing
Follow these steps to enable social sharing on your blog:
You will first have to signup to the WebsiteVoice, if you haven't done it yet, you can simply create your account here.
Confirm your account validation via an email sent to your email address.
Go to 'Widget Install' tab to configure the widget styling.
Set widget color, button type, and placement.
Select "Yes" from the 'Enable social share icons" tab.
Press "Update settings" button to save the changes.
Scroll down and copy the Installation script.
Paste the code on your website, or on pages you wanted to show.
If you are using WordPress, you can do it by installing the plugin.
Here is a sneak peak to the social sharing button enable on the WebsiteVoice player: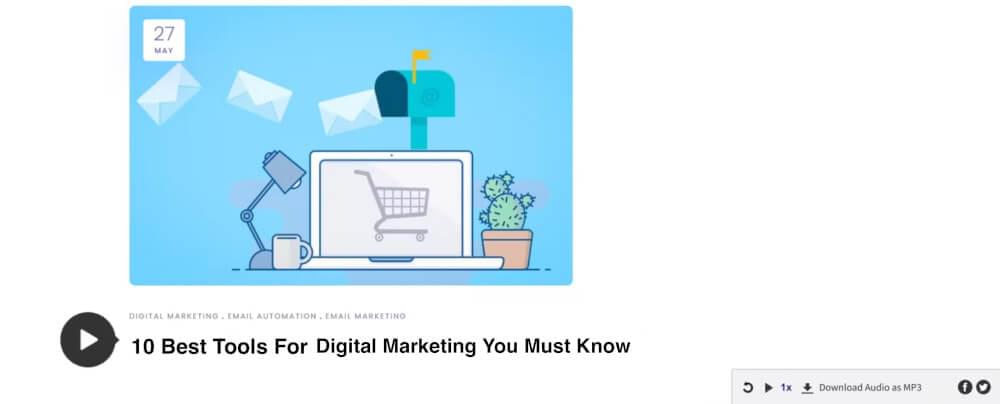 You are all set, and you can share your favorite blogs and pages with your friends or family on Facebook, and Twitter using our tool.
Check out this example of social share on Twitter: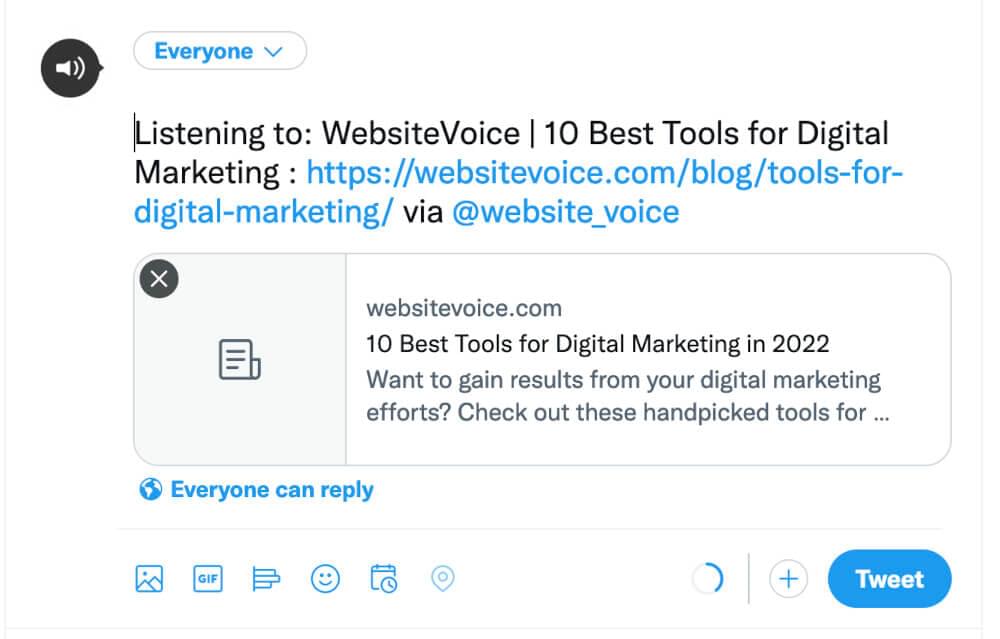 You can easily share the blogs by clicking on the share icon on the widget of WebsiteVoice, like the example in the image above.
You will get the post preview on the social platform. You can even edit and then proceed to posting.
This is how simple it is to enable social sharebility on your blogs, without adding any extra line of codes, or website plugins.
Note: The social sharing feature is available on all the WebsiteVoice plans.
The New Era Of Audio Content Distribution Begins!
Just let your online audience for the website and blog to tune in for listening to your content, and share it with their community.
But how you can leverage this? It's simple. You will need to signup, install the WebsiteVoice code or plugin, and make your website better in accessibility, shareability, and ADA compliant. Stay fresh and relevant with our new WebsiteVoice features.
The voice technology is evolving to make the online resources more innovative, and exciting especially when it comes to storytelling and narration. It is embraced by users across the globe. Let us know your feedback on our features, and benefits your business have gained using our service.
Improve accessibility and drive user engagement with WebsiteVoice text-to-speech tool