voice technology tutorials
What is digital audio advertising? The new era of native ads
Jan 11, 202213 mins read
If you are driving while enjoying the latest episode of your favorite podcast and your host talks about some new favorite product, it can be anything, a mattress box app, or any decor item. Regardless of what the product is, you have no choice but to listen to your host, even if it's an ad or product representation.
The host sounds genuinely eager, and it piqued your curiosity. Now you know you cannot
listen to podcasts without listening to ads on several products and services.
Let's suppose you need a mattress or a decor item. Even if you don't remember the brand's exact name, you still would remember the specifications and benefits the host was eagerly telling about. What would come to your mind?
In a nutshell, this is the subtle beauty of digital audio advertising. Digital audio has been seeing quite a boom over the past few years.
As per the research conducted by Edison Research and Triton Digital, the average American of the age of 12 listens to the audio for over 17 hours per week. The research by eMarketer shows that digital audio is expected to rise above radio before the next two years.
The growth is wonder stricken, attracting every entrepreneur and digital-savvy advertisers to reap the unlimited benefits of digital audio.
More businesses are able to deliver their services at a faster speed. As they are able to speed up the monotonous managerial tasks with the help of audio technology. Moreover, they are able to improve their communications with their customers better by having in-depth knowledge of what they want and how to serve their needs fruitfully.
Let's check out what tools can help you make your digital audio advertising makes as seamless as one-click away phenomenon.
What tool can help you create seamless audio content?
If you are listening podcast on "how to make your business stand out during pandemic and endemic?", and your host is giving you some real-time examples of businesses of how they managed to satisfy their clients and how they were able to earn more, profit.
Your host leads you to real-time stories, tricks, and tips and tells you about tools and strategies that work out for those businesses. Your host tells you about a wonderful
AI-based audio tool and how it can benefit your business.
WebsiteVoice is an intelligent automation tool with the capability of converting the bulk of text into speech in a matter of seconds in most human-like voices. Not only that, you can get speech in different famous languages. It's not the easiest and most seamless solution for your business, and it also comes at most lower prices. Now doing all mundane managerial tasks with one click is possible with WebsiteVoice. You can check the reviews of entrepreneurs of how their businesses have been transformed by using AI-powered audio tools like Website Voice.
Let's check out how WebsiteVoice can help you acquire with different types of audio advertising services and how they can benefit your business. Join WebsiteVoice Advertising Partnership Plan to get started with audio ads.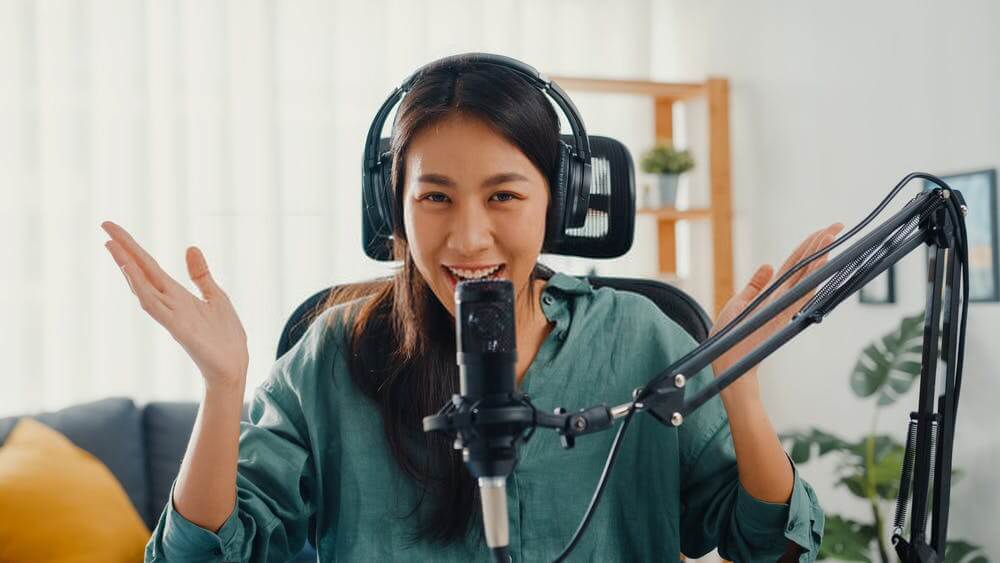 Digital audio advertising comes in different types and offers additional benefits that include:
Streaming music services
On-demand audio content delivery
As a business executive or a content creator or marketer, we know what you would think right now.
"Another content form to worry about. I thought video content is the next big thing."
Yes, you are not entirely wrong. Video content is more engaging and still is a king. If you don't have a budget for video content and have little time to create a creative content strategy, digital audio advertising is an answer for you.
Digital audio advertising is not complicated and improves the marketing campaign outputs you already are investing in.
In order to create a seamless experience for your customers, audio advertising is not something you can ignore for much longer.
Let's explore the perks of digital audio advertising your business gets greatly benefited from without wasting another moment.
1. Podcasts Ads
The podcast has become much more than just listening for entertainment stuff when you are stuck in traffic and have no choice to hear out the ads your host is so enthused about. And can it be a useful way to reach your potential customers?
As Edison Research puts that, the podcast is seeing the most overwhelming response and fame over years, especially during pandemics. The research shows that the 7 average number of podcast listeners is increasing every week.
Let's look into some useful marketing perspectives that can help you as a businessman or content creator. Just take a look at the figures and decide for yourself:
There are over 70,000 podcasts channels are created in 100+ different languages.
70% of avid listeners consume podcasts, and among them 80% of people listen to full episodes of podcasts.
55% of people claim they made a purchase after listening to podcasts.
In a nutshell, the podcast world is diverse and poses the capability to highly engage an audience. The listeners are receptive to the message and even ads shared by their favorite podcasts.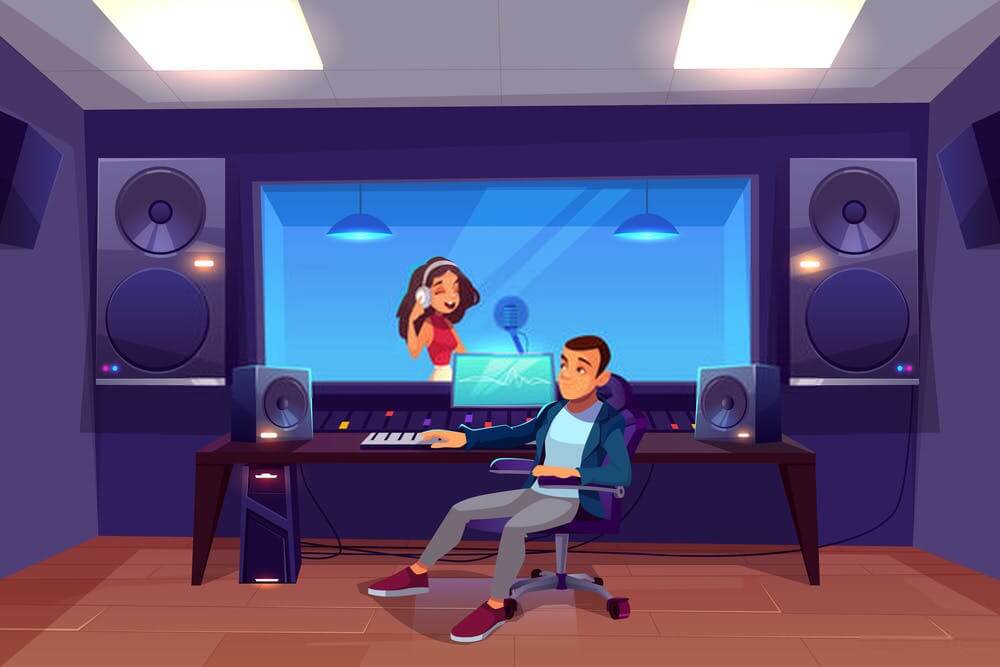 Generally, there are two types of podcasts ads that are famous.
2. Pre-Recorded Ads
The pre-recorded ads run through the show during intervals and break time. The ads apply to the genre or topic of the episode.
For instance, if the podcast episode is about technology, the ads will be most likely on several tech products.
Therefore, the ads reach relevant audiences. Most avid listeners pay attention to several products that either piqued their interest or can help them in their jobs or businesses.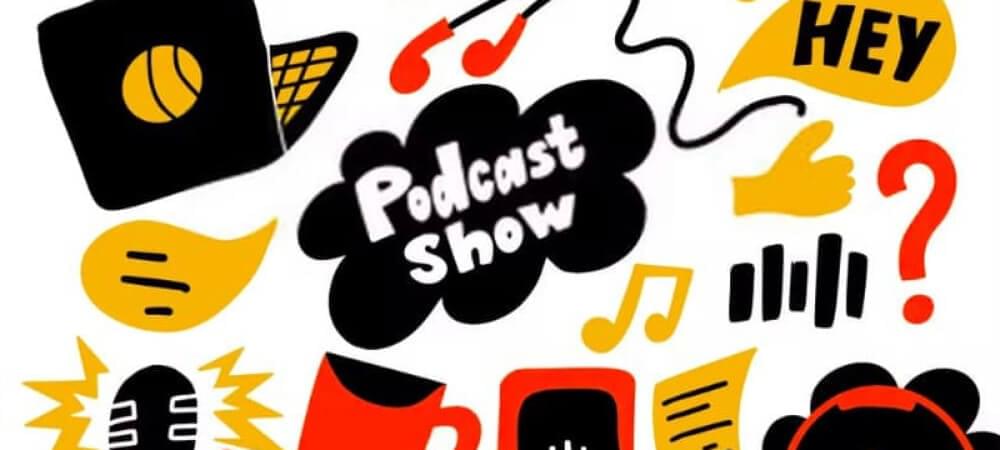 3. Native Ads
The nature of ads depicts that they are either spoken by the hosts and hosts explain the product or the service during the show. They are planned with the script of the show either a live or recorded show. It's often delivered off-script as well.
As we talk about the nature of ads being placed as per the industry's standards, which typically count as pre-roll, mid-roll, and post-roll. The duration of pre-roll is 15 seconds, for mid-roll is up to 60 seconds, and so on and so forth.
Podcast audio advertising is much about the context and delivery is everything. Much like content marketing, podcasts ads hold the prestige of not blasting ads repeatedly on the face. Relevancy of ads also plays a very important role.
Podcast hosts don't blow their audience away with some irrelevant ads. Therefore, they are able to build some loyal fan bases and grab on some always returning customers by not selling them out to something less genuine and fake products.
For this reason, you have to bear a much bigger responsibility to not sell out your audience to some sold stuff and plan out some robust audio content marketing strategy before sailing your advertising boat to an important business mission.
The best type of ads are that are relevant to the show they are placed in, so the audience can use the product and the chances of increased conversion rate are predictable. Moreover, the ads need to be placed for the show where the host feels natural and similar to their personality, so it sounds more genuine.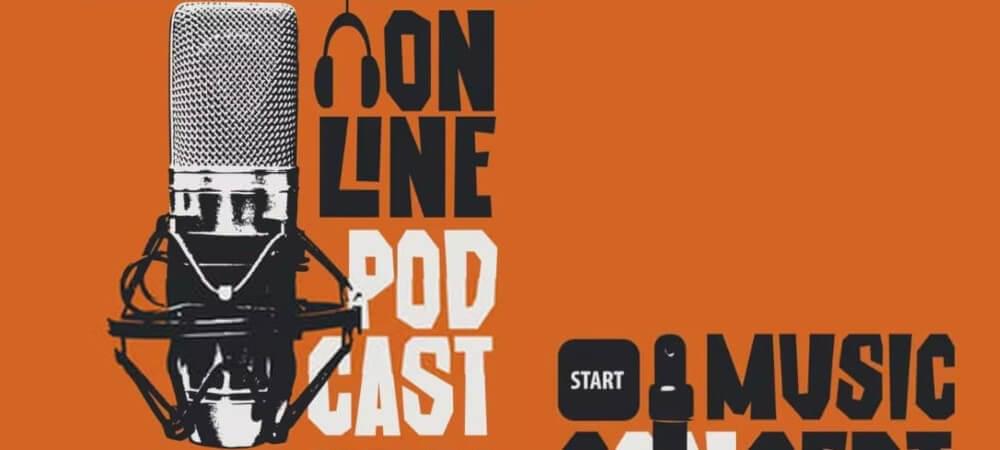 The digital world is growing out of traditional TV and radio, replacing online streaming. There are some prominent apps that come on the top floating their services to their audio consumers, such as Pandora and Spotify going above the pack.
Streaming audio ads are nothing like ads you hear on the radio that we rely on one-to-one and one-to-many approaches so as many years as possible here no matter what field they belong to.
However, the services like Spotify and Pandora target their audience in a more nuanced manner. By digging deep into their uses and interest and online behavior.
This allows you to dig deep into users' likes and dislikes and offers them a more relevant and more personalized experience.
It is worth knowing that audio services just focus on audio ads. Depending on the platform, we can use multimedia to choose from.
Cross-Device Audio: These are the ads that play on mobile phones, desktops, tablets, gaming consoles, smart LEDs, and even in-car apps.
Display Ads: This includes the banners that appear over the streaming apps. As you might have seen ads play or take over the screen on Spotify once the song is finished.
Sponsored Sessions of Ads: These ads include video ads that offer the option to the user to exchange an ad-free watching experience.
Video Takeovers Ads: These ads include clickable video ads that cover the entire app screen during a commercial ad break.
Sponsored Content: Sponsored ads enhance brand experiences.
Luckily, branding from buying perspective through streaming audio ads is not much complicated. Brands used to use the direct-to-publisher approach which is time taking. Thanks to technology, it is replaced with programmatic audio advertising services after Google rolled out audio ads and other multimedia-buying platforms followed suit.
Programmatic audio advertising automates ads delivery and helps brands focus on the targeted audience. It continues to improve via machine learning, and it means its cost-friendly and money will not get wasted on the wrong listeners.
4. Voice-Activated Ads
In the past, audio advertising is known to be an "upper funnel" activity; it means they listen to you, and you can only hope they remember it when it comes to shop.
Big hitters like Spotify and Pandora recently changed things when they started testing out voice-activated ads to convert passive listening acts into the potential buyer experience.
Imagine listening to your favorite songs while driving or exercising and listening to ads closely related to you- may strike your interest.
Voice-activated ads are a good source for making people aware and instantly leading people to buy-no hands required.
Voice-activated ads are still in continuous change and improving day by day.
Also, see:
Why Your Website Needs a Text-To-Speech Auto Reader?
Its a wrap-up
It's an everyday story to wait upon the next big thing to hit off the market and make us adopt a more transformed approach to serve the ever-changing behavior of consumers.
As a business entrepreneur or marketer, we can understand the position of your need to focus on creating the most intuitive and futuristic marketing approach to take the lead over your competitors.
The truth is digital audio advertising has always been popular and sooner it is going to be the next big thing when it comes to business transformation or creating a next-level content marketing strategy.
Improve accessibility and drive user engagement with WebsiteVoice text-to-speech tool