voice technology tutorials
Smart Audio Experience: The Next Big Thing in Content Marketing
Jun 25, 202212 mins read
Smart audio experiences are all about delivering the best information in the most accessible way. The technology that motivates the change and digital transformation—the content is evolving. The ongoing video audiovisual revolution has significantly revolutionized how we engage and consume information. Millions of readers worldwide want to consume content while keeping the screen free has become a norm.
Following the big hit of audio content and the ever-growing interest of listeners, there will likely be more audio innovations in the market to facilitate listeners all over the globe. It is why smart audio experiences make a difference for your business and content marketing strategy.
Audio content has made its basis in the content world, raising the competition for other content forms of how information can be delivered in the best way possible.
The change brought by audio content is making marketers and content strategists habitually deliver content every day, which used to take weeks or months. Moreover, audio content virtually inspires publishers, product strategists, brands, and content creators to offer information in all content forms, let alone audio content.
Therefore, content creators can rely on an audio renaissance to produce other forms of content. Such as, they can repurpose audio articles into podcasts and use them in product demo videos, explainer videos, educational videos, short clips for social media handles, infographics, audio ads, and much more.
From startups to large enterprises, audio content is helping in digital transformation, repetitive human resource and managerial tasks, product marketing, and accessibility of information.
Therefore, we can divide the audio content creation process into three layers.
How to kick start audio content creation?
How to reproduce audio content?
How to market audio content?
A quick pro-tip: The people who offer audio experience by integrating audio CMS logins to increase the accessibility of their website have more engagement and conversions than those who do not provide audio content integration on websites.
People love to multitask; besides, it has become a necessity in today's world. To face the competition and divide the workload through multitasking—has become a survival habit in this ever-growing fierce competitive world. Moreover, the accessibility of information is everyone's fundamental right. Therefore, content creators and product marketers are bound to make their websites and social media handles accessible to people with visual impairments and several other disabilities, so they are not left behind from their fundamental right to the accessibility of information.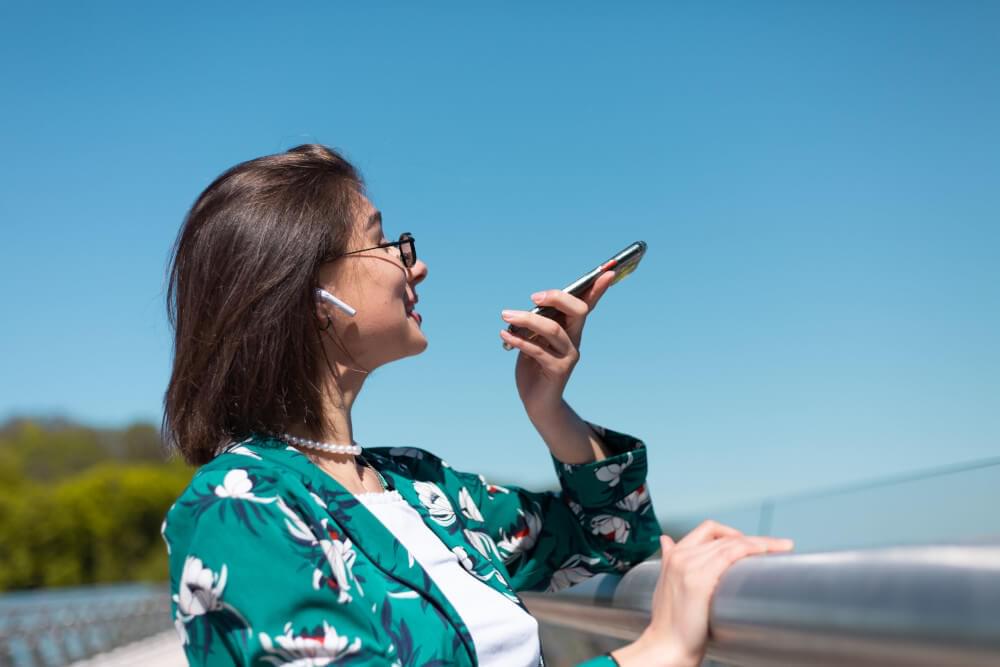 Removing all barriers in the way of accessibility and improving the smart audio experience is for the entire humanity. Besides legal obligations, accessibility of information is profitable for your business too. Therefore, let's go down to business.
Content Creation to Enhance Smart Audio Experiences
Offering a tremendous smart audio experience is one of the best ways to secure your position in a world full of people creating beautiful content. Audio content makes your content audiofy, accessible and portable to drive maximum value from it. Therefore, the people who are not into audio content creation are deciding on their budget to make more and more audio content. And the people who are taking multiple benefits from audio content think about using it more.
The best thing about audio content is that it is easily scalable and has a tech-based approach via AI-based audio "WebsiteVoice".
Since the chain of command is in the hands of tech, it is scalable and affordable to afford these fantastic tools and send out amazing content daily.
A text-to-speech audio tool makes it scalable to integrate all your website's content of landing pages and blogs with the command of just a few clicks. The text-to-speech audio tool can help you create audio content in a matter of minutes with the guarantee of 99% accuracy, translation facility in almost any language, and transcription of audio content in any language of your preference. Moreover, choose the most human-like, life-like voice in your preferred gender voice, and accent.
Audio content has a perfect loading time for both latency and resource consumption. The best part of the smart audio experience is that these tools offer endless facility to customizations. Such as, you can choose the gender of the voice, set the playback speed, choose translations of different languages, and many more. The playback button continues in the background while the listener can listen to the entire content while they are busy elsewhere.
AI-based audio content resolves problems of large enterprises, particularly news organizations that depend primarily on written content. Subscribers call off their subscription just because they don't have time to read the bulk of the content. Therefore, the news agencies offer audio integration to increase subscriptions. They have witnessed more subscribers due to the audio facility to written content. Online news agencies offer an excellent facility for readers to manage and consume information in their busiest routines.
Speech-to-text tools ensure 99% accuracy for difficult words, abbreviations, and symbols. However, you can edit your content for minor changes. The CMS integration of audio tools allows you to work directly on audio content and the sounds of the word you want to change. It's an excellent way to add tweaks to improve the listening experience and customize the minor details. As the customized pronunciation for a specific word or phrase, correctly interpreting numerical texts, cardinal numbers, ordinal numbers, and fraction measurement matters a lot.
Repurposing of Audio Content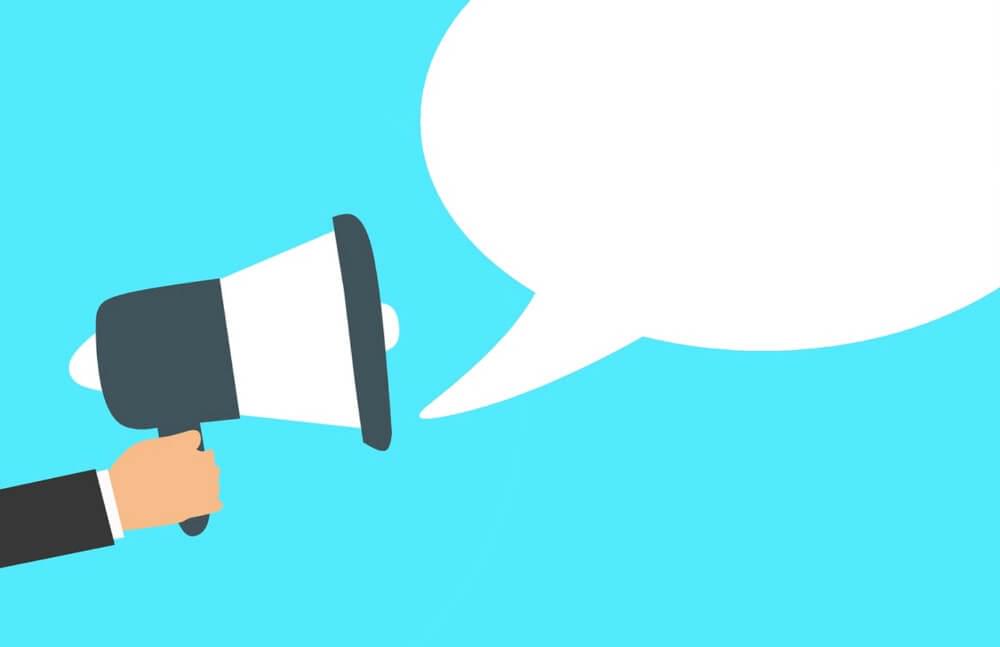 Due to technology backing up everything, AI-based audio tools offer the most human-like synthetic speech, which is more closely related to human narration. People used to hire professionals or voice actors for this job despite its being time-consuming, effort-prone, and costly as it required recording a live voice that's like a podcast and offering a genuine feel to the content. It used to provide a certain level of uniqueness, respecting the brand's niche. Everyone cannot afford that luxury, especially when content must go out daily.
AI-based tools automate the process similar to the actual person talking. Generating bulks of content every day through the human-made process is nearly impossible. Therefore, startups, enterprises, and multinational companies are exploring the vast canvas of audio content tools to generate bulks of audio content daily. The speed quality of audio tools is enhanced to that level that sometimes people have difficulty differentiating between automotive voice or human voice.
Getting on hand the audio version of the content is just the beginning. The matter of achieving the real value still remain a greater task to do. You can do it by repurposing audio content into other content forms to engage more audience and drive value effortlessly. This way you can make your users stick around for longer and explore more content and its accessible consumption that doesn't effect their daily lives.
Audio Content Marketing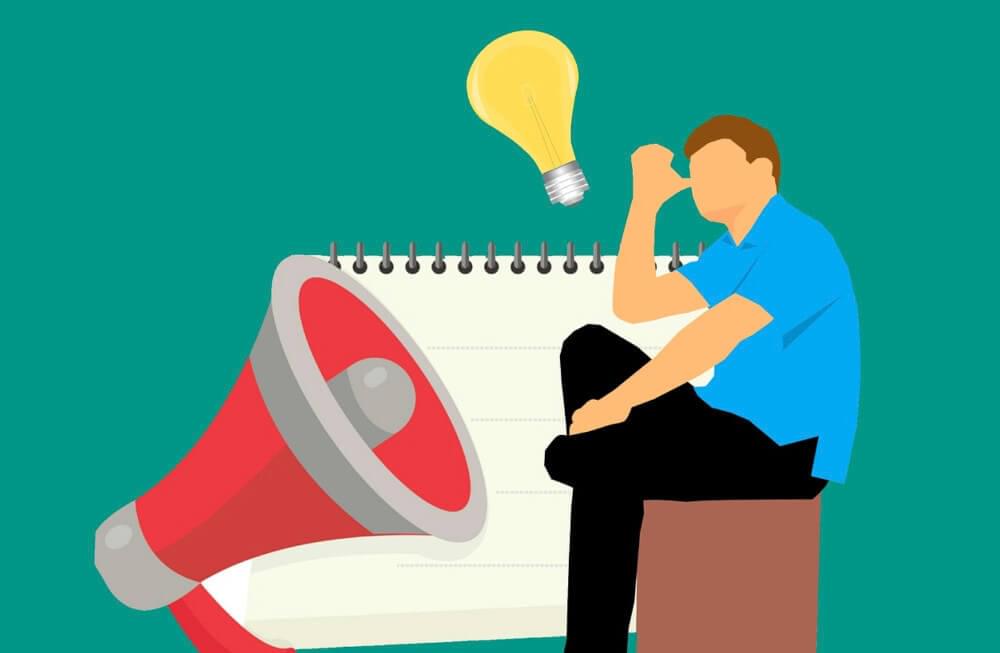 There are several ways to drive value out of audio content distribution. The two prominent ways among all follow as:
Audio integration on all mainstream platforms
Use of smart audio assistants on unique content channels.
The use of audio on mainstream platforms will enhance the smart audio experience and can have the maximum leverage of more engagement and conversions.
Some of the audience is tune to digital audio while others have on-demand audio content in form of dedicated podcasts episodes, audio books, user stories, audio blogs, and audio integration on landing pages.
Smart assistants are also helpful in automating the distribution of the content. The smart assistants such as Amazon's Alexa, Siri, Google Assistant, Bixby and many other can play major role in spreading the content out.
For example, WebsiteVoice's automotive content creation and distribution solution to automatically spread out content in a flash briefing format. The readers can command the smart assistants with flash briefings and can open up their favorite content streaming platforms to play content for them. Therefore, the listeners can have leverage to subscribe multiple channels to grab more audio content.
For instance, publishers and journalists can create their own news feeds featuring topical information. If someone is writing about local developments, they can create a feed and update it regularly with relevant news. A blogger can have a daily briefing on current trends or a weekly summary of their best content. Brands can go for the story-like vibe and have updates on their latest events, products, sales, and so on.
With smart displays such as Amazon Echo Show and Google Nest Hub, there is also the option of visual response in addition to a spoken response.
In short, there are all kinds of possibilities to create portable, personalized streams of information and further build smart experiences designed for eardrums.
A new monetization option
There are plenty of ways to automate the content delivery process for marketing and monetization purposes. You can try out all content formats initally to know what formula works best for you. Audio articles and audio integration on landing pages can help you drive out ads snippets and short stories for sponsorship.
Getting along with the fast-paced technology, the integrate text-to-speech software with the landing pages and blog has become seamless and open up several ways to repurpose the content for multiple channels.
Final thoughts
Audio content is audio is one of the simplest ways to consume information. Audio technology is similar and significant when it comes to targeting the right audience. It offers easy goals to have a balance with modern life by consuming information through different formats of content. Thereby bringing the right audience to your platforms. The real value the smart audio experiences offer businesses is that the information becomes portable and accessible for everyone. Sending out useful and valuable information daily, such as daily news, updates, podcasts, and audio articles— it has become possible with audio technology.
Audio content offers shortcuts to consuming information, and it's also called a Flash Briefing skill. As podcasts excel at giving relevant information in briefs, news updates, and daily posts—all covered by audio articles.
One of the best things out of the other hundreds of useful purposes of audio content is that your audience faces no limitation in consuming audio content. They have full liberty to listen passively and without active involvement. It's their choice to consume it either by direct download, stream it, consume it at once or use it multiple times.
Improve accessibility and drive user engagement with WebsiteVoice text-to-speech tool