voice technology tutorials
How Audio Content Boosts Customer Loyalty and Helps Build Connections
Jun 1, 202312 mins read
The internet and media industry has posed many challenges over the years, but each year it improves the technology to help make lives better for the people if used positively. Business are creating ways to reach out to their target audiences (especially younger generation) and creating to engage them. In this article we will see how audio content improves the customer loyalty, and help in build a strong linkage with the potential clients.
Businesses and top executives are concerned on how to sustain their clients, readership, subscribers, and actual paying customers. Audience engagement, repeat customers, and time on site is one of the main metrics that marketers are most worried about. Having an engaged audience, and develop steady stream of conversion funnel is a dream of online marketers, and businesses.
Thanks to the pandemic, that audio and video content gained momentum. The content consumption habits of people are changing day by day. Now people like to listen to the text, or the listen to the book with apps that reads for them is getting more common than ever before.
The audio content listeners are rising day by day, and people like to use platforms that give them content that they can listen to, like podcasts, and reading applications. This effort less medium of content consumption help them to save time, and they can move with it anywhere. It is also preferred by disabled people such as the ones suffering from dyslexia, to consume content in an audio form, like audio blogs, Spotify podcasts, etc.
What is customer loyalty?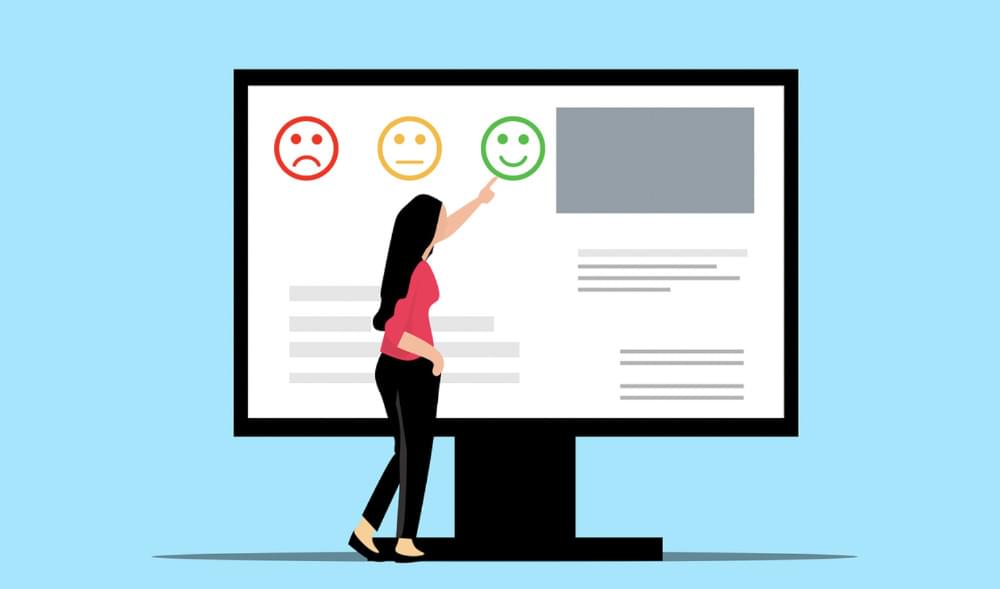 It is an ongoing relationship between a business and a customer that drives repeat purchase. It makes the existing customer to choose your product or service over your competitors for multiple times.
Some customers may be loyal to your brand, as they associate their personal characteristics with your brand message, or they might be loyalty due to the positive experience they got from your customer service department. Having a constant connection of value and benefits help business deliver high quality offerings.
The customer loyalty builds a level of trust among the customers after multiple interactions with your business. So, every touch point should be based on high quality experience. You should be able to handle the negative experience of customer interaction in a way that in the long run, your customer will not leave using your product or service.
Formats for Audio Content:
Audio Blogs: Making your existing content accessible using text to speech tools such as WebsiteVoice to help people with vision impairment to listen to the content. It can engage the audience in a way that written content cannot.
Podcasts: Podcasts give brands, products and businesses an opportunity to tell their story, and share your thoughts with the audience. Using this audio format you can make educational content easy to consume for your audience, and become a voice of thought leadership. You can even interview the industry experts, and call them in your podcasts to share their views, and give feedback.
Audiograms: These are the small soundbites used as a short message from an influencer, company or brand. These audio message could be layered on still image, and could be used as a paid placement spots, and could be shared in social media platforms such as Instagram, Facebook, and YouTube etc.
Facebook Live: This is a live streaming consisting of audio and video both formats both. This is an easy way to get to your followers news feed. It is a good way to share latest updates, provide feedback, show a teaser, and many more.
Twitter Space: Twitter recently introduced this feature as a move to engage users in a better way, and allow them a platform (similar to Clubhouse rooms) to host audio events with their audience. This new feature is used by many influencers, and content creators to do the grand sessions with huge audience.
Clubhouse: Clubhouse gave gap the opportunity to communicate with the audience in an audio format, and gives you vibes of Radio Jockey. Clubhouse has over 10 million users as of March 2023. The rooms in Clubhouse app enable people to have audio conversation with their followers and friends circle. You can conduct discussions on business, celebrities, scientists, industry experts, new reporters and more. This is an highly engaging platform that use audio as a mean to communicate.
Audio Advertisement: Audio ads can be used in podcasts, radio, streaming services, and even on text to speech embedded tools to give offers to the listeners while they are consuming the audio content. It helps to capture audience attention quickly, and convey brand messaging in an efficient manner.
How audio content can help boost customer loyalty?
Now let's look at some of the ways that can help to boost customer loyalty using audio content, and engage them in a more productive manner.
1. Create well thought-out content to engage the audience
You will need to think of different ways to engage your audience. There is no one-size fits all strategy here, you will need to test different strategies in order to engage your target users group. Ever user is not the same, so they might have various pain points for what they would be looking a solution for. You will need to talk to them so that they know that you have something that can fulfill their needs.
Keeping this in mind you will need craft the content in the text form, and also give it out to be consumed in audio format. Many people finds it difficult to read the content, so It would be useful to provide them content to what they can listen to. Some users might had no time to read so they would like to listen to a blog post while commuting or doing daily house chores.
Find your user's interest and write content that directly talks with them. After you publish your content, make sure to check the analytics, and key metrics to learn what content is working well, and loved by your customers. This will help you build content ideas that can have a better conversion rates.
Using a text-to-speech online tool like WebsiteVoice can help you to embed the widget on your website or blog, and enable your audience to listen to the text content in an audio format. The tool comes with many unique features, and it doesn't slows down the page loading speed, as it loads asynchronously. The tool comes with a Text-to-Speech WordPress plugin that can be easily installed to the websites in just a few clicks.
2. Publish content regularly
Once you jumps in the field of SEO, content marketing, and brand management, then you will need to publish content regularly. You will need to tell your audience that you exists, and there to provide them with a product, or service.
Loyal customers are keen to learn on the latest updates on the products they use, and the brands they follow. They are more indulged in the brand story, and relates themself with the value created by the brand. So, it is necessary to create and publish content on blogs, and forums on a regular basis.
3. Have a social media presence
If you want to acquire loyal customers you will should create a strong presence on social media. There are over 4.76 billion social media users worldwide, and on average these individuals spend 4-5 hours daily on social platforms.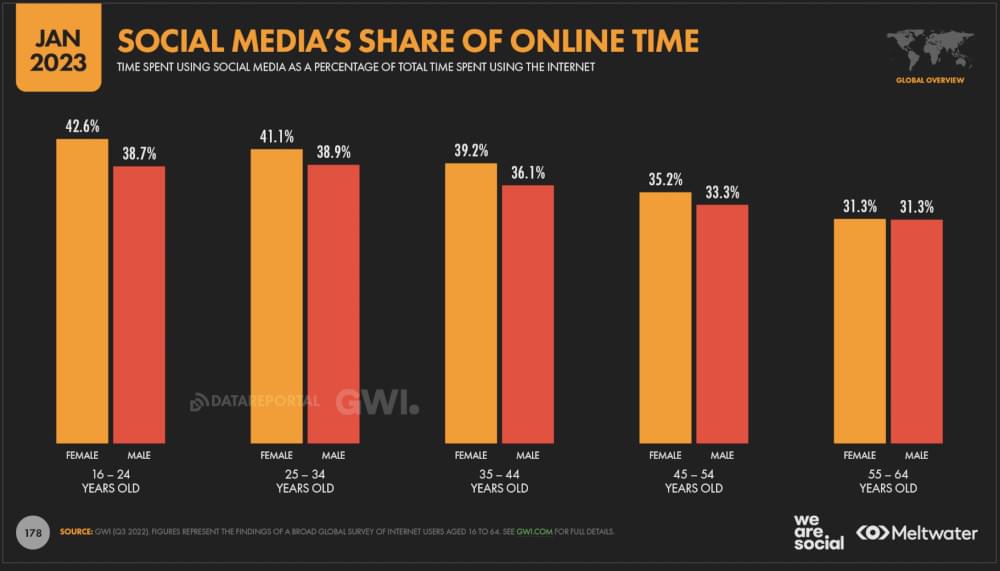 The image above shows the average time spent by the male and female on average, with highest number of users from 16 to 35 years of age.
These graphs shows the importance of the social media presence of businesses and brand so that they can engage their users, and develop customer loyalty that lasts longer.
4. Talk with your loyal customers
Talking directly to your loyal customers is one of the best strategy to make them feel important, and this is one of the reason that brings in the repeat customers. When you talk to your users and customers, you listen to their pain points, and the problems they wanted to solve using your offer. This helps you deliver quality offering that can fulfill their needs, and help meet the customer expectations.
If you have a website or a company blog, install an online customer service embedded tool like Intercom, and HubSpot. This will enable your website users to interact, engage, and ask you questions that gives you an opportunity to solve their problems, and make a loyal customer base.
5. Get feedback to enhance customer loyalty
Giving service and then asking for a feedback is really important boost customer loyalty, and engage your audience that they feel part of the brand story. If you giving away content in multiple formats such as text-based, audio and video content, then it is much easier to gather feedback from your audiences from online sources.
You can easily install a website chat tool, use conversational AI to interact with audience automatically, and give them answers to solve the problems faced by your customers. So, providing online and offline feedback is important to gain trust of your clients, and help you to improve the quality of your offering.
6. Share newsletters with your audience
Sending out a weekly, or monthly newsletter help in nurturing your leads, and helps to let them know that you are there to help them out if requires any support while using your product or service. This recurring interaction with your customers is important to make them use your product or service for a longer period of time.
This will help you improve your marketing metrics such as customer lifetime value (CLV), increased on-time of your website, better conversions, and more upgrades to your offers. Craft a beautifully designed newsletter using tools such as ActiveCampaign, or Drip, and write engaging email newsletter copy to have better results.
7. Make your audio content easily shareable
Making content easily shareable is a must to get to your look-alike audiences with more viral effect. The customers that are using your product or service would like to share it with their friends, colleagues, and family using social media, or communication tools. This way you can get more customers, and get easy to convert leads improving your business growth.
Tool like WebsiteVoice will enable our website visitors to easily download the content audio, and share it on social media channels such as Twitter, and Facebook. Now social sharing of audio articles is made easier than before.
Conclusion
Developing and maintaining customer loyalty is necessary to manage a successful brand, which is fueled by really happy user experience, and gives your business a better revenue stream. We shared some of the tried and tested techniques to improve audience engagement, and improve customer loyalty using audio content. Let us know which tip is your favorite by writing to us.
Improve accessibility and drive user engagement with WebsiteVoice text-to-speech tool